José Luis Merino: The Salvadoran Puppet Master
EspañolBy James Bargent
The most powerful man in El Salvador is a shadow.
"Comandante Ramiro" was nowhere in the official photos of the June 1 inauguration of El Salvador's new president, nor did his name appear in any news reports.
"Ramiro" is the nom de guerre of José Luis Merino, a Marxist guerrilla commander turned political mandarin and underworld fixer with the ear of the president and unaccountable control over hundreds of millions of Venezuelan petro-dollars.
That combination makes him kingmaker in San Salvador, and that's got many people worried. Merino has a web of murky contacts throughout the region, making him the link between corrupt government officials and the Latin-American underworld, with the potential to undermine the democratic process in a Central American country with a troubled past.
"It's one more element that is able to carry out criminal activities under state sponsorship or state control, and I find that very worrisome," said Douglas Farah, a writer and security analyst who testified on Merino's activities to a US House Foreign Affairs Sub-committee on Terrorism in February this year.
Short, pudgy, and casually dressed in short-sleeved shirts, Merino is an unassuming sight. His party, the Farabundo Martí National Liberation Front (FMLN), insists he's also an unassuming person, who reactionary forces have falsely made into a communist bogeyman.
The US Embassy doesn't agree. Diplomats describe him as a "shadowy [Marxist] hardliner strongman," while political rivals say he's a "gangster."
Merino's connections to the Venezuelan government — and the access to Venezuela petro-dollars it provides — are the source of much of his power.
He controls a joint FMLN-Venezuelan venture called ALBA Petróleos, which sells Venezuelan oil at discount prices. ALBA's finances are shrouded in secrecy, but the company has control over hundreds of millions of US dollars in social and business investments.
In his role as "advisor" to ALBA, Merino has faced accusations of money laundering, corruption, and using company profits to buy votes and influence.
"He's probably going to be the most powerful person in the government, maybe even more than [President] Sánchez Cerén, because of the economic clout he wields," said Farah.
Will Merino wield this influence to guide the country down the moderate, pluralistic path described in the new president's election rhetoric? Or use it to secure long-term political and economic power for himself and his allies?
His past might yield clues.
Born into poverty in the town of Santa Tecla in 1953, Merino's mother was 15, his father an itinerant farm worker. Working as a mechanic's assistant, Merino, then 15, joined the Marxist May 9th Revolutionary Party, setting him on a path to lead the armed wing of the Communist Party during El Salvador's 13-year civil war, which ended in 1992.
Schooled in Soviet Russia and trained in guerrilla warfare in Cuba and Vietnam, Merino became a skilled rebel commander, leading hundreds of rural fighters and an urban guerrilla network that carried out a series of infamous kidnappings and spectacular bomb attacks. Salvadoran intelligence documents finger Merino as the leader, as do militants.
Merino featured prominently in 10 years of communications recovered by the Colombian government in 2008 from the Revolutionary Armed Forces of Colombia (FARC), where he's a key connection helping to build a network of regional political support and using his web of contacts for million dollar money-laundering deals and to source sophisticated weaponry.
Democracy, Merino ominously told the news site El Faro in 2005, was but a stepping stone to socialism. The FMLN's moderate electoral platform — leading to the 2009 election of Sánchez Cerén's predecessor, the centrist Mauricio Funes — was a strategic move.
"For us, this program is tactical, the grand wars are made up of a succession of battles, winning the hearts and minds of the people," he said.
Sánchez Cerén and Merino have played down their hardline credentials before and after the election, which the FMLN won by just 0.2 percent of the vote. The president has appointed moderates to the government and reached out to the opposition and the private sector.
"It's a very pragmatic approach given the narrowness of the electoral margin," said Cynthia Arnson, director of the Latin American Program at the Woodrow Wilson Center.
Arnson believes the new government will be wary of maintaining underworld contacts, such as their relationship with the FARC. "The Salvadoran government knows it has a lot to lose in running afoul of the US government on this issue," she said.
Others are not so optimistic. Farah's investigations suggest Merino still works closely with the FARC and maintains his network of underworld contacts. He also believes that Merino's wooing of the private sector is part of a plan to neutralize opposition with financial incentives from ALBA funds.
The model, Farah believes, is a local variant on the "21st century socialism" of Venezuela and Nicaragua, where social reforms and poverty reduction accompanied accusations of creeping authoritarianism, rampant corruption, and criminal collusion.
As for democracy? It's just a path to power.
This article first appeared on InterAmerican Security Watch.
Related Posts
Panama's New "Free-Market" President Wants Price Controls on Food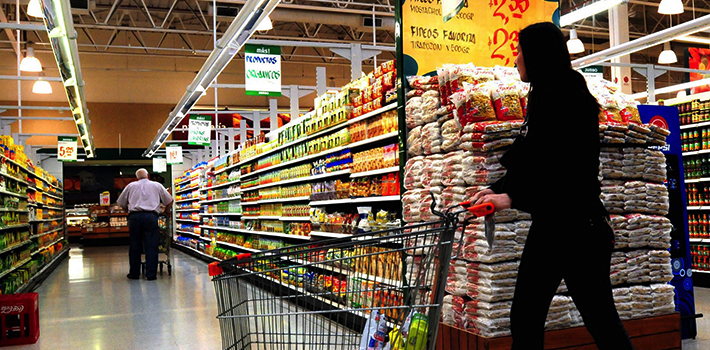 EspañolOn Tuesday, July 1, Juan Carlos Varela begins his term as president of Panama. During his campaign, Varela promised to move politics away from corruption and cronyism and continue opening up the economy. One of his first policy decisions as president, however, seemingly contradicts his campaign proposals and has caused investors to worry. Varela said his administration will introduce "emergency price controls" and regulate the price of 22 basic food products, since food prices have increased by 28.4 percent in the last 5 years. This announcement clashes with the sense of economic freedom and progress that permeates through Panama. Because of its positive business climate, the country occupies the 55th spot on the list of 189 countries studied in the World Bank's 2014 Doing Business report. In Latin America, it ranks fifth, after Chile, Puerto Rico, Colombia, and Mexico. Varela is a friend and ally of Nicolás Maduro, president of Venezuela, whose currency and price control policies are widely recognized as the root cause of Venezuela's widespread scarcity problems and economic crisis. His relationship with Maduro, coupled with his own price control proposals, call into question the new president's true intentions. Varela won the presidency despite polling third prior to the election. A Contradictory Government Plan According to Varela's plan for government, his administration will continue to reduce tariffs, import taxes, and red tape, in order to make the country friendlier to business. This enthusiastic free-market stance contrasts sharply with the promise of emergency price controls. The limited amount of information available regarding the plan also contributes to the uncertainty among market players. José Pablo Gutiérrez, a member of the Institute for an Open Society (IOS), explained in a blog post for PanAm Post's The Canal that "not having a strategy suggests that there is a good deal of improvisation, thus creating political uncertainty, which also is detrimental to the business environment." Given the uncertainty regarding the policy and the role that producers will play in the price-control scheme, Meliton Arrocha, who will head the Ministry for Commerce and Industry, told La Estrella last month that they are carrying out an "extensive consultation process with the private sector." Legal Challenges An official close to the administration provided La Estrella with a list of products that will be subject to regulation. It includes items such as rice, macaroni, certain cuts of beef, chicken, pork chops, sausage, beans, domestic tomatoes, yams, cassavas, and onions. However, Law 45, enacted in 2007, stipulates that price controls may only be applied to products for which import tariffs exceed 40 percent of their market value, and only for 6-month intervals. The goods listed in the proposed price-control scheme do not meet this criteria. The analyst Juan Jovanés wrote in Panamá América that these basic goods are outside the legal scope for price regulation. To illustrate, he includes the tariffs for many of the goods featured on the list of price-controlled items: lentils, 0 percent; red beans, 0 percent; milk, 20 percent; eggs, 5 percent; and pasta, between 5 and 10 percent. According to Pablo Gutiérrez, if the government were to raise tariffs on these products as a way to legally regulate their price, they "would be going against one of their own campaign proposals [liberalizing trade] … as well as further damaging economic freedom." Janovés notes that, according to Law 45, the way regulating prices works is by "calculating a maximum price, taking into account the international price or the domestic price, plus the tariff; whichever of the two is lower." However, the analyst believes that calculating regulated prices following these guidelines will be ineffective. Instead, he proposes the creation of a stronger regulatory agency that is able to exert a tighter, more direct control over the price of these products. Gutiérrez, however, argues that the key for achieving economic development in Panama is the free market. He believes it continues being obstructed by the demagogic promises of politicians. "If Varela wants to fulfill his promise to 'put the people first,' he should favor economic freedom instead of populist proposals that can only go against the people's welfare," wrote Gutiérrez in his blog post. The proposed regulation must now also go through Panama's Consumer Authority, which can review its content without making any binding decisions. Translated by Alan Furth.