Who Died in Venezuela's 2014 Protests?
EspañolThe first fatal victim in the 2014 protests in Venezuela that began on February 12  — dubbed 12-F by opposition and human rights groups — was a government supporter. Juan Montoya leads the official list of 40 people killed during the months-long demonstrations against the administration of President Nicolás Maduro.
On February 12, Montoya's body lay on the corner of Tracabordo and Monroy streets, in front of the Caracas Candelaria neighborhood, with a gunshot to the face that took his life instantly. He had gone not to protest, but to confront the mostly college-aged young people who had gathered in front of the Attorney General's Office at the behest of opposition leader Leopoldo López.
"My brother had three radio transmitters. One of them was from the presidential palace, and when he was in La Pastora — west of Caracas — he received a call that said that the students in Candelaria were armed," said Yonny Montoya, the victim's brother. "When he arrived there, he saw it was a lie, and he was killed immediately."
According to official investigations, Montoya's murderer turned out to be one of his own colleagues at the Revolutionary Secretariat, Hermes Barradas. Yonny Montoya has since alleged three motives behind his brother's assassination.
"My first hypothesis is that the government wanted to carry out a false coup, killing one of their own to unleash chaos. Second is that Barradas wanted Juancho's job, and the third is that he [Juan] supposedly was given money to share out but didn't," said Yonny, exonerating the opposition from any blame in his brother's death.
That same day, few meters away from the site of Montoya's killing on Tracabordo square, fell Bassil Alejandro Dacosta, who had gone out to the streets to protest. He was shot in the head during and died minutes later in the José María Vargas Hospital.
These two murders kicked off the weeks-long protests that left dozens dead, over 800 injured, and 3,000 arrested, for which the government blamed Leopoldo López. The opposition, meanwhile, has pointed to alleged acts of aggression by the National Guard, the Bolivarian National Police, and armed Chavista groups.
The Attorney Generals's Office has said that 21 employees from state armed forces have been detained due to "irregularities" during the February protest, while seven remain at large. Investigators have alleged that intelligence officers and two bodyguards for the then-Interior and Justice Minister Miguél Rodríguez Torres were responsible for instigating the open fire that killed Dacosta.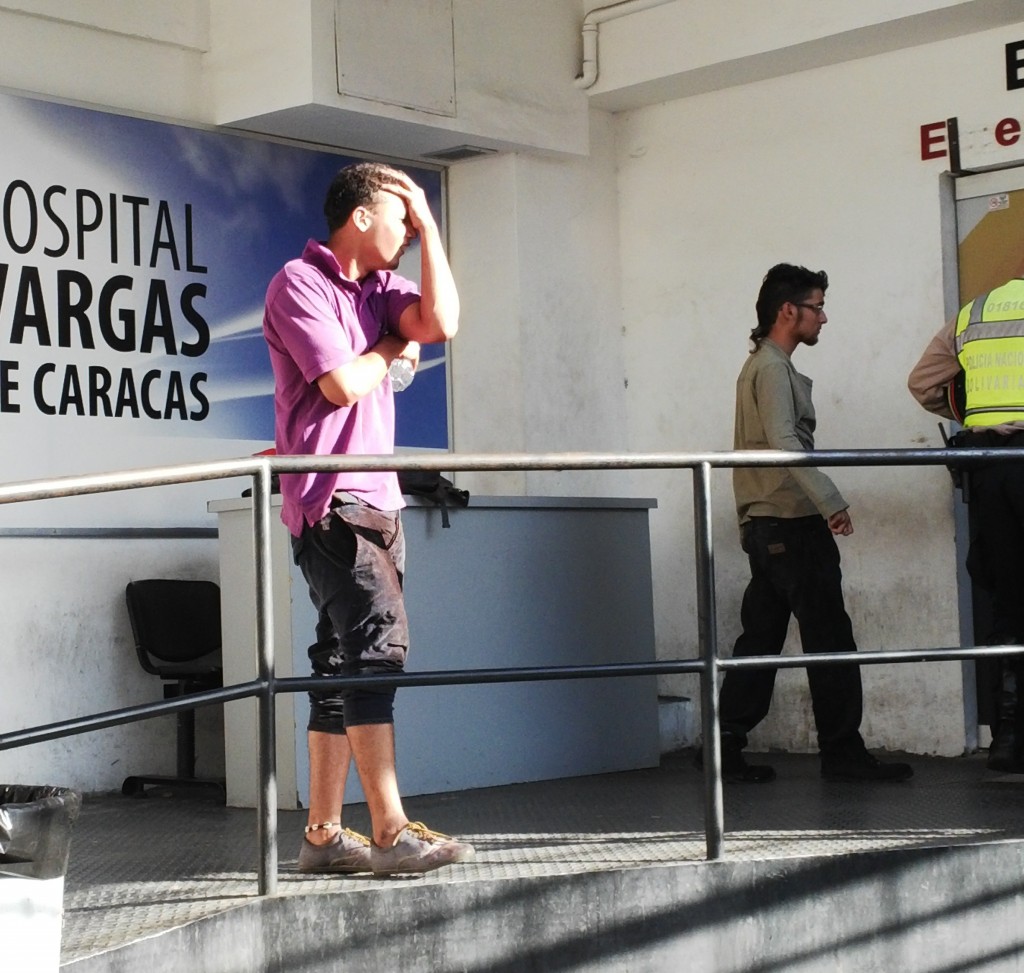 According to official figures, at least seven of the 40 who were killed died as a result of National Guard activities, with at least three others dying at the hands of other state security forces. Among them was Geraldine Moreno, a young woman who received a shotgun blast to the face in Carabobo state. Four military officers have been charged with her murder.
Sentenced before Trial
In several televised speeches since February 2014, President Nicolás Maduro has called Leopoldo López a "monster," accusing him of responsibility for 43 deaths — adding three more that relatives claim had nothing to do with the protests. López's defense team has also repeatedly denied the charges.
On the evening of February 12, 2014, the Attorney General's Office ordered López's arrest for the murder of Bassil Dacosta and Juan Montoya, but those charges were dropped on the first day of his hearing on February 18. López has since remained in jail without charge.
"The president's slanders are politically motivated," explains the attorney for López's Popular Will (VP) party, Juan Carlos Gutiérrez.
Gutiérrez has claimed that rumors are already circulating in the Venezuelan judiciary that López's sentence has already been decided: he is due to be charged and found guilty of organized crime, public intimidation, and damage and burning of public property. He could face 12 more years in prison as a result.
The lawyer has also complained that Maduro has repeatedly violated Article 4 of the Criminal Code, which establishes the principle of judicial autonomy, by pointing out alleged crimes that López should be tried for.
The Victims
The government has accused the Venezuelan opposition of intellectual responsibility for alleged crimes committed during the following 100 days of protests in the cities of Caracas, Táchira, Carabobo, Mérida, Zulia, Lara, and Bolívar.
Among the deaths the Maduro administration attributes to the opposition is Roberto Redman, a young man who attempted to help Bassil Dacosta on February 12 and was shot by a gunman on a motorcycle later that night.
Alongside the 10 people of 40, at a minimum, who were killed during clashes with state security forces, six others died accidentally. One of them, Franklin Romero, was electrocuted when he attempted to pull down a billboard to use as a barricade in Táchira.
Opposition groups have also pointed to the role of armed pro-government militias known as colectivos in trying to disperse protesters. Such groups acknowledged their participation in clashes in October 2014, when José Odreman, leader of the Cinco de Marzo colectivo was killed in a confrontation with the Criminal Scientific Investigations Unit.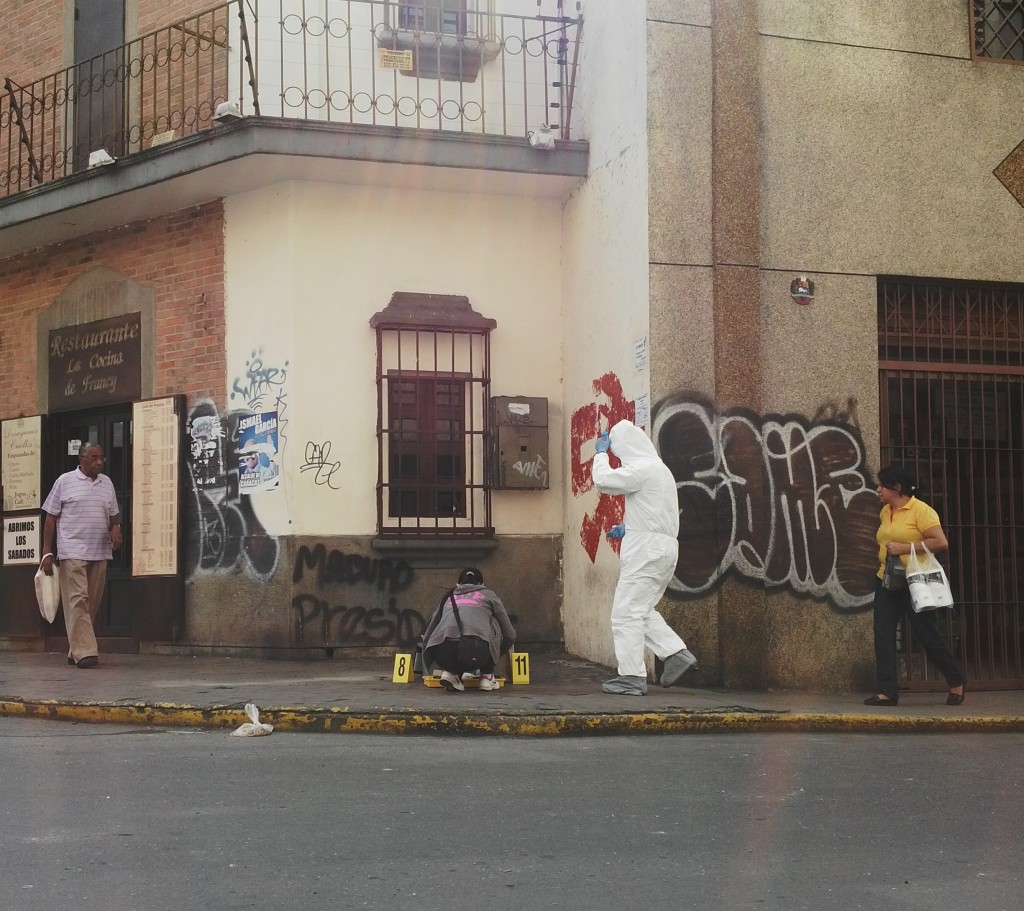 Richard Sánchez, Odreman's brother, rejected the official claim that Odreman was involved in criminal activities. Sánchez claimed that the government used the colectivos to attack opposition activists during the protests.
Seven National Guard officers and one National Bolivarian policeman were also killed while trying to clear the streets of protesters.
Demands for Justice at the OAS
On Tuesday, February 10, Lilian Tintori (López's wife),  Rosa Orozco (Moreno's mother), and Yonny Montoya (Juancho Montoya's brother) presented their testimonies of human rights violations in Venezuela before the head of the Organization of American States (OAS), José Miguel Insulza.
Insulza received the victims' relatives in the OAS offices in Washington DC, where Orozco and Montoya explained the circumstances of the killings and complained about the slow pace of investigation. The trio complained that the alleged perpetrators have yet to be brought to justice, despite positive identification in photos and video footage.
Insulza registered his concern for the situation in Venezuela and reiterated the need to free López and other political prisoners immediately, as well as the government's obligation to guarantee justice in every case.
Attorney General Luisa Ortega Díaz has hitherto downplayed instances of alleged impunity, explaining on February 10 that of the 3,351 individuals arrested for their role in protests, 41 remain jailed, of which 27 are citizens, and 14 of which are members of various state security forces.
She added that of the cases initiated by her office, 1,436 were dismissed, accusations were made in 1,402 cases, six were archived, and 507 remain under investigation.
Local journalist Laura Weffer has made her own calculations. Regarding the 43 people that, according to the government, died during the demonstrations, only one investigation has been concluded. Thirty are in a state of investigation, eight are in an intermediary stage, while three are currently in court.
Translated by Daniel Duarte. Edited by Laurie Blair.