Growing Rabbits as Livestock: Nicolás Maduro's Absurd Plan to Combat Trump's "Economic War"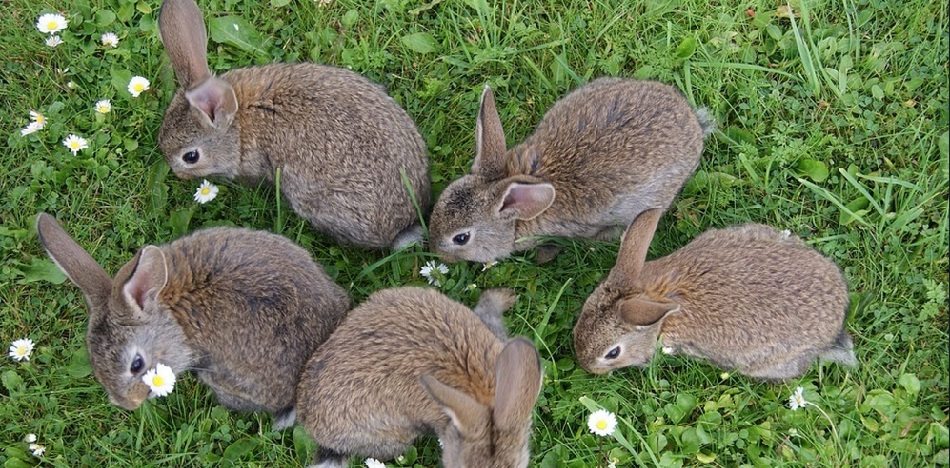 EspañolFaced with food shortages and an economic crisis, Venezuelan President Nicolás Maduro has only the "Rabbit Plan" to offer his people, which involves raising the animals in-house to "guarantee the consumption of animal protein."
Maduro said the new plan aims to reduce food shortages, and that he delivered the first batch of rabbits to about 15 communities and neighborhoods. However, the plan has largely failed due in part to the fact that people are keeping them as pets.
Minister of Urban Agriculture Freddy Bernal said the "Rabbit Plan" was intended to respond to economic aggression from the United States in the form of sanctions, which require the country to "change consumption patterns."
"Trump's aggression against the people of Venezuela is a great opportunity to revise and change cultural patterns of consumption because they have forced us to eat what the empire wants us to," he said.
The minister called for activating a campaign to change the way people see rabbits so that instead of viewing them as pets, they will realize that they are "2.5 kilos of meat" on the table.
"We have been taught that the rabbit is a very nice pet … but the rabbit is seen as a wartime commodity. A female rabbit gives birth to 10 to 12 bunnies, eight of which reach adulthood in the end" Bernal said. "In two and a half months you have a two and a half kilogram rabbit."
La explicación del brillante "plan conejo" de Freddy Bernal. Dice que así sustituirán las carnes rojas y el pollo, la burla al país es obvia pic.twitter.com/o9o2Vqh8yp

— ResistenciaVenezuela (@ResistenciaV58) September 13, 2017
The explanation of the brilliant  "Rabbit Plan" by Freddy Bernal. He says that this will serve as a substitute for red meat and chicken. The disrespect to the nation is obvious. 
Maduro also announced a "special plan of agricultural production" so that "at least 200,000 young people will go to work growing crops and livestock" and to form cooperative companies supported and supervised by the government.
Maduro made the announcement in a televised speech at the end of a Council of Ministers in which he requested "the support of the United Socialist Youth of Venezuela for the Youth Field Chamba Plan" to carry out the project.
"We are looking for creative solutions with the socialist, productive vision," he said.
It's not the first time that the government has come up with an idea like this. During Hugo Chavez's administration, he announced the creation of "upright poultry" for low-income communities. The idea, which never went into effect involved installing "chicken coops" in the windows of apartments to increase poultry production for disadvantaged households.