Venezuelan Regime Crackdown on Protests Has Left Over 100 Dead, 5,000 Under Arrest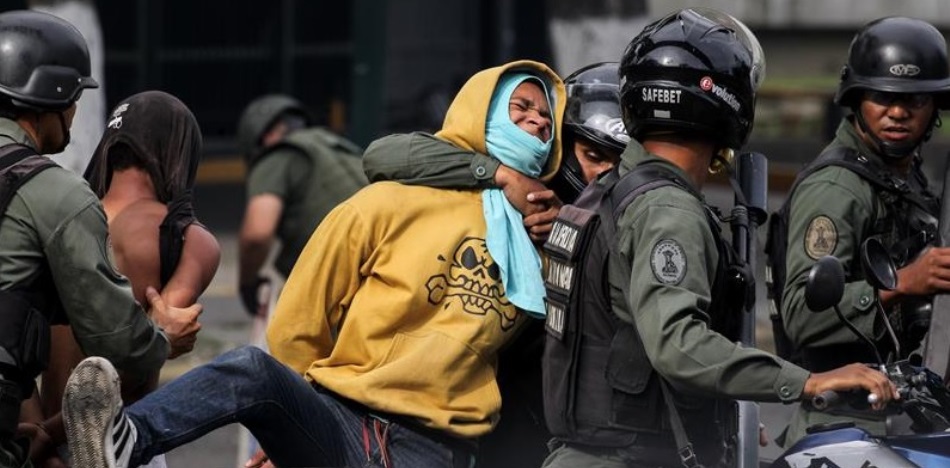 EspañolThe tactics employed by Venezuelan dictator Nicolás Maduro to repress protests against his regime have left 101 people dead and resulted in over 5,000 arbitrary protests, according to the NGO Venezuelan Penal Forum.
Since April 1, the NGO said more than 100 people have been killed by various law enforcement agencies, and thousands have been arrested during protests denouncing the country's crumbling constitutional stability.
Alfredo Romero, the Director of the NGO, spoke at a news conference this week, during which he said 5,092 people were arrested during protests, 1,325 of whom are still behind bars with no hope for fair and objective due process. He said 626 people have appeared before military courts, and 389 have been sent to jail by the military.
Meanwhile, the Organization of American States has confirmed the existence of 620 political prisoners, a figure far higher than the approximately 200 counted before the start of April's wave of protests.
According to the Public Prosecutor's Office, 121 people have died during the social and political upheaval, though none of them have been counted as murders.
This Sunday, August 6, three more people reportedly died during an assault on a military base — one person in favor of the uprising and one defending against it.
The official casualty count in Venezuela has reached 2,000 wounded, at least half of which came at the hands of repressive law enforcement.
The NGO Amnesty International has counted 128 deaths during the repression of protests in Venezuela. Seventy percent were caused by firearms.
128 muertes durante represión a protestas y conflictividad en Venezuela, 70% por armas de fuego #06A : 4 meses de inicio de manifestaciones pic.twitter.com/LE6ZYXwgcH

— amnistia . org ? (@amnistia) August 6, 2017
128 deaths during repression of protests and conflicts in Venezuela, 70% from firearms #06A: 4 months since manifestations began. 
Sources: Efecto Cocuyo; El Carabobeño