Venezuelan Dictatorship Turns to Chile As It Runs Out Of Anti-Riot Gear to Quash Protests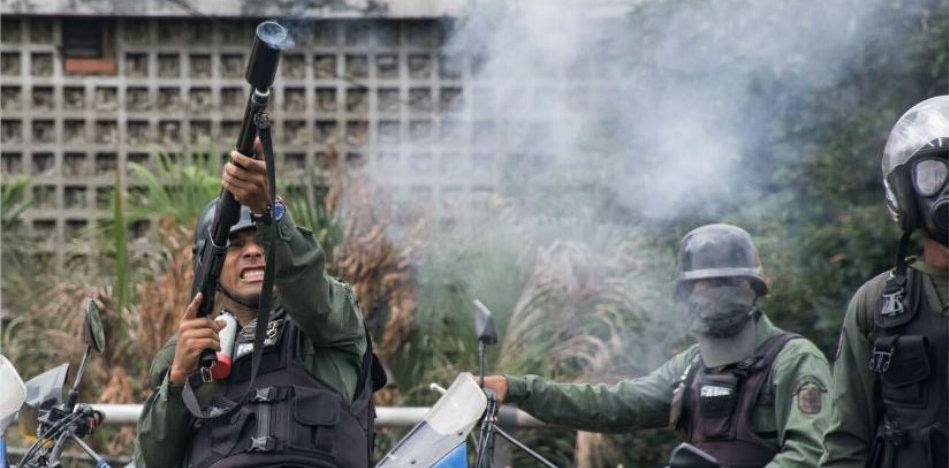 EspañolAfter more than 60 days of protests, President Nicolás Maduro's dictatorship is running out of supplies to repress the opposition.
Local media is reporting that the regime has become desperate to acquire anti-riot gear and tear gas, and their efforts have so far proven unsuccessful.
Journalist Nelson Bocaranda said Maduro and his ministers of Interior and Defense have tried to buy tear gas from companies in China and Brazil but that, due to debt, they have been unable to complete a deal.
The administration has reportedly attempted to obtain bail bonds that would allow the country to obtain anti-protest resources, but Maduro has not reportedly been successful in finishing those deals either.
On Wednesday, June 7, Vice Admiral Adolfo Uzcátegui Rivas traveled to Santiago, Chile in an attempt to strike a deal with Chilean General Bruno Villalobos Krumm.
Chilean President Michelle Bachelet has condemned the breakdown of democratic order in Venezuela, saying her country is willing to collaborate on ways to resume dialogue that would lead to stability.
As of Wednesday, June 7, the death toll resulting from opposition protests against the regime of Nicolás Maduro increased to 66.
Source: Runrunes