Venezuelans Switch to Night Protests as Regime's Death Toll Mounts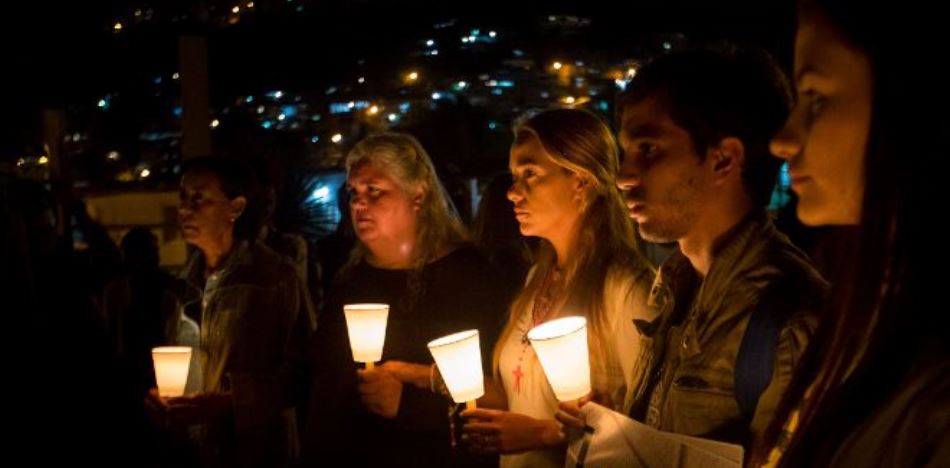 EspañolVenezuela's opposition against President Nicolás Maduro is starting a new protest strategy: organize at night.
This week, those opposed to the country's dictatorial regime met in each of the country's states to show Venezuela and the world that citizens are willing to fight for democracy anytime, anywhere.
Vice President of the National Assembly Freddy Guevara asked demonstrators to bring flashlights, candles and lights to honor those killed by the brutal repression of Maduro's regime. He said the protests can't slow down now after more than 40 days of strong progress.
Because Wednesday was the first night demonstration, Guervara said it should take place in a location traditionally "controlled" by the opposition so as to reduce the risk of confrontation with government forces, in addition to the fact that Caracas is one of the most violent and unsafe cities in the world.
Protesters started to gather in Crystal Park for a vigil around 5:30 p.m. Congressman Juan Requesens spoke at the demonstration, saying that high standing ministers should go to jail for the multiple murders that have occurred recently in Venezuela.
The event in Crystal Park ended at around 7:40 p.m. with the singing of the Venezuelan National Anthem. Below is a timeline of tweets from the event.
Tweet: #May17 7:40pm Nighttime opposition protest ends in Caracas.
Tweet: 7:33pm Citizens and leaders sang the national anthem during protest in Montalban.
#May17 Venezuelans prayed so those fallen in the fight against Maduro's regime could rest in peace.
Tweet: 7:24 pm: Protest in Crystal Park coming to an end. #May17
Tweet: At the protest in Montalban. Yes we can. We overcame fear and conquered the night.
Tweet: 7:03pm: Montalban was full of light to pay hommage to the fallen.
Tweet: #May17 Congressman Miguel Pizarra joined the night protest in Montalban.
Tweet: Opposition protestors lit candles to honor Venezuelans who perished in protests.
Tweet: 6:30 pm This is what the opposition protest looked like in Caracas.
Tweet: The fact that we continue to take the streets after 40 days, despite the repression, proves our victory.
Tweet: Freddy Guevara: We will speed the government's exit process if we raise protests to the next level.
Tweet: Congressman Juan Requesens said Vielma Mora and Padrino Lopez should go to prison because they are criminals and murderers.
_________________________________________________________________
Tweet: 5:35pm Protestors started to gather in Altamira for a vigil.
Sources: El Nacional; Caraota Digital
Related Posts
Leaked Audio Shows Brazil President Temer Negotiating Bribes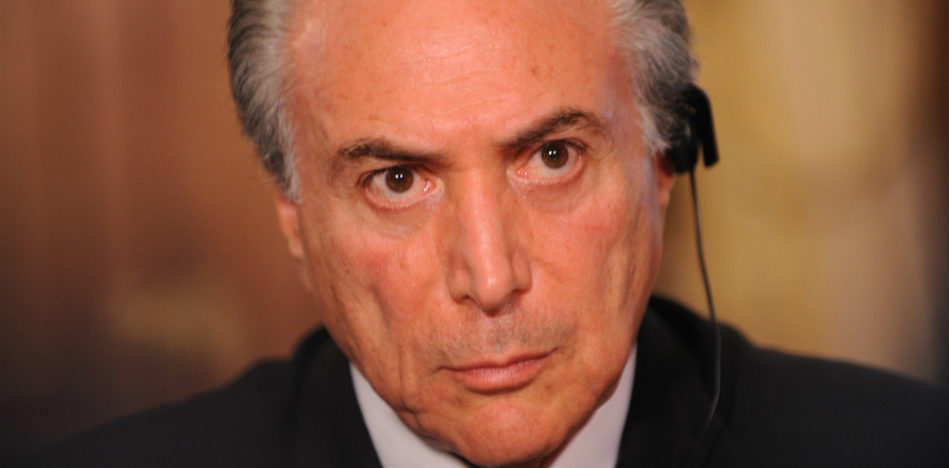 EspañolA new audio recording has leaked in which Brazil President Michel Temer can be heard discussing the details of a bribe offered to a major former official. The president of the company JBS SA allegedly gave the audio to the Brazilian newspaper O Globo, though it isn't clear who was responsible for recording. President of JBS Joesley Batista and his brother, Chief Executive Wesley Batista, were reportedly discussing the purchase of the silence of ex-President of the Chamber of Deputies Eduardo Cunha, who is in prison. Read More: Former Brazilian President Lula "Prepared" to Run Again in 2018 Read More: Odebrecht Confesses to Giving Former Brazil President Lula US $4 Million in Bribes Both brothers presented the tape to prosecutor Rodrigo Janot as part of a negotiation of charges against them. The meeting between the company and Temer was held on March 7, during which the president can be heard giving his approval to silence Cunha. "President Michel Temer never solicited payments to obtain the silence of former deputy Eduardo Cunha," a statement from the Executive Branch said. "He neither participated nor authorized any activity with the objective of preventing testimonies or cooperation with justice officials by the parliamentarian." The full recording has not been broadcast yet, but O Globo published a segment in which Joesley Baptist can be heard offering a monthly payment to Cunha in exchange for his silence. googletag.cmd.push(function() { googletag.display('div-gpt-ad-1459522593195-0'); }); JBS has hired a law firm to negotiate an agreement that would benefit from possible sanctions by the United States Department of State. Neither side offered comment on the subject. The JBS company abstained and a representative for President Temer was not available. The implications involved in this information are monumental. In fact, several deputies have already asked for the impeachment and dismissal of Temer. Source: Reuters, Clarín