Venezuelans to Protest Worldwide April 15 against Nicolas Maduro's Dictatorship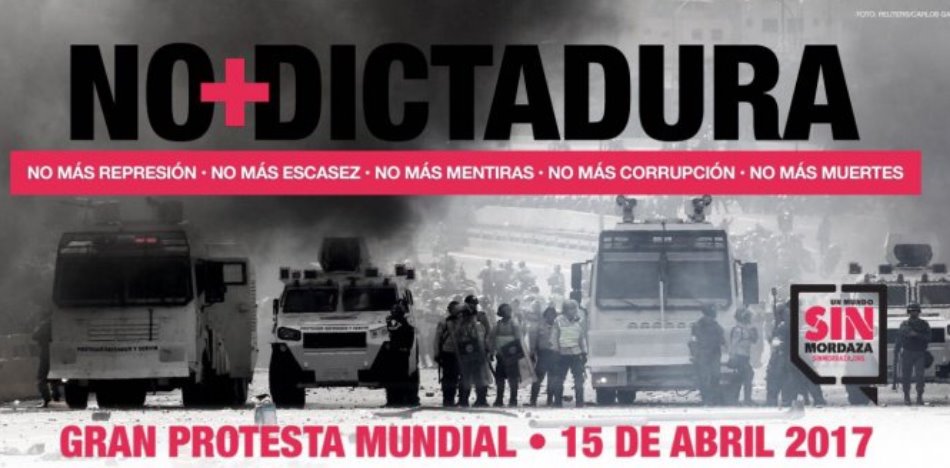 EspañolVenezuelans plan to protest against President Nicolás Maduro's regime on a global scale this Saturday, April 15.
NGOs across the world are organizing efforts to demonstrate against Maduro's oppressive and violent government, which is feeling international pressure to restore constitutional order amid widespread famine and medical shortage.
The NGO "A World Without Gag" called on Venezuelan immigrants to join the protest Saturday, April 15 and demand justice, freedom, peace and safety for all still in the country.
They will ask global authorities to make statements about the rupture of the constitutional thread in Venezuela as well as the demand for elections, according to President of the organization Rodrigo Diamanti.
"We call on Venezuelans around the world to creatively join us once again and raise our voice, now shouting: No more repression! No more dictatorship! No more abuse of power! No more death! No more violence!" Diamanti said.
He also called on expatriates to contact the NGO via email (connections@sinmordaza.org) so everyone can better coordinate.
"There are many ways to help: carrying banners, artists can play musical instruments — because we want to make this a different protest," Diamanti said. "The idea is for each demonstration to express: No more" .
The initiative has the support of the Venezuelan Penal Forum, Venezuelan Women in Action and other groups.
Sources: Diario Las Américas; Efecto Cocuyo
Related Posts
Dictator Nicolás Maduro Showered with Eggs and Stones during Military Parade in Venezuela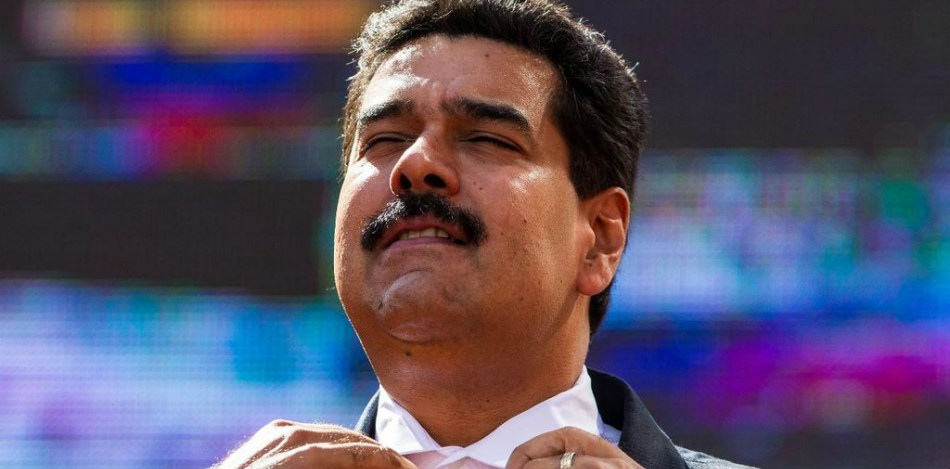 EspañolVenezuelans threw eggs and stones at President Nicolás Maduro following a nationally broadcast military parade for the Battle of San Felix in the state of Bolivar Tuesday, April 11. As Maduro said goodbye at the event, a series of objects began to rain over him while his security tried to block it. https://twitter.com/robertodeniz/status/851927996906827777 Tweet: To say the least, the military parade and broadcast had an abrupt ending. People approached the vehicle Maduro exited from. In another video, you can see from the audience how people shout "damn you" as he passes. https://twitter.com/AlbertoRT51/status/851952529760014339 Tweet: URGENT Another angle of the sudden end of Nicolas Maduros' broadcast on #11A. You can hear the roar crying "damn you" Social media immediately started spreading the images. Congressman and former President of the National Assembly Henry Ramos Allup, said the reception that the people of San Felix gave Maduro and the armed forces was worse than the one at Villa Rosa. In Villa Rosa, Margarita Island, a group refused to let Maduro carry out an event in the area. The dictator had to flee among screams and insults. The incident left seven people under in custody, and others trying to record the event had their cell phones taken. https://twitter.com/ReporteYa/status/851964185269481472 Tweet: #11Abr San Feliz: Military House detained 7 people and removed phones from whoever recorded Madur0's failed parade.