Bolivian Journalist Denounces Government Persecution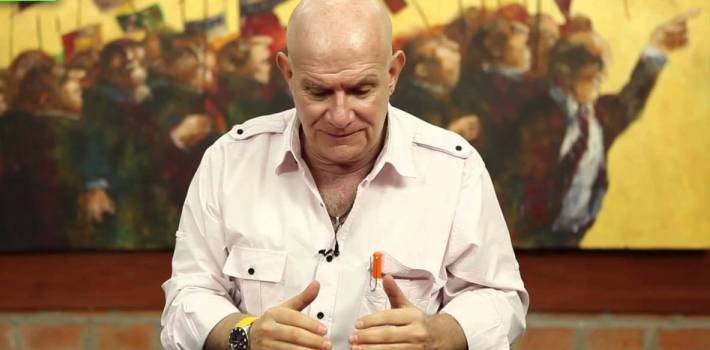 EspañolCarlos Valverde, the Bolivian journalist who unveiled the latest corruption scandals involving President Evo Morales, has denounced that he's being being unduly targeted by the government.
The reporter is considering filing a complaint over what he believes is a political persecution carried out by Ramiro Guerrero, Bolivia's Attorney General.
"I believe there is harassment against me …  I will report this situation before international organizations because the attorney general is acting as a politician within the judicial branch, and that is not right," he said on Friday, February 26.
The allegations come after Evo Morales's former mistress, Gabriela Zapata, currently under arrest over Valverde's reporting, filed a complaint against the reporter for "discrimination."
On February 26, the Public Prosecutor's Office accepted Zapata's complaint.
Bolivia's ruling party, Movement for Socialism (MAS), assures that every individual "affected" by one of Valverde's reports will take the journalist to court.
Valverde revealed earlier this month on his television show Todo por Hoy that the Chinese firm CAMC Engineer, where Zapata is a manager, obtained lucrative state contracts in Bolivia. He also unveiled Zapata's love relationship with President Morales, with whom she had a child.
Soon after the scandal erupted, Bolivian officials accused Valverde of being an undercover agent employed by the U.S. government in order to "fabricate the influence peddling case to hurt" Morales's reelection referendum.
According to the Minister of the Presidency Juan Ramón Quintana, the U.S. government is actively reaching out to journalists like Valverde and critical media outlets to "attack and undermine Bolivia's government."
Morales Forced to Admit Affair
President Evo Morales admitted that he and Gabriela Zapata had a son in 2007, but was quick to assure that he died soon upon birth.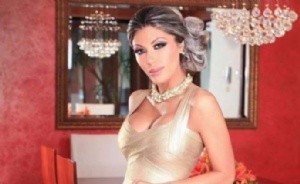 "Obviously, I met Gabriela Zapata Montaño in 2005. It is true that she was my partner. In 2007 we had a child, but unfortunately, he died. We had some problems and then we grew distant," Morales said on February 5.
However, Morales denied having favored Zapata with state contracts for the Chinese firm she ran in Bolivia.
Carlos Valverde had accused Zapata of exerting undue influence in the customs agency, the state-run mining firm Comibol, and state-controlled Union Bank.
Furthermore, the reporter claimed that she introduced herself to businessmen as a government representative.
"This is not a conspiracy, this is the search for accountability. It's journalism," Valverde argued.
Decisive Information
[adrotate group="7″]On February 21, Evo Morales suffered his first major electoral defeat as Bolivians voted against a constitutional amendment that would have allowed him to run for president again in 2019.
Before Valverde made the scandal public, polls showed that the yes option was the favorite to win the referendum. The trend gradually reversed as the corruption scandal grew.
Public opinion punished the Bolivian president's reelection bid. Morales will have to leave power once his mandate expires in 2020.
Related Posts
Uruguay's Anti-Uber Law to Freeze Bank Accounts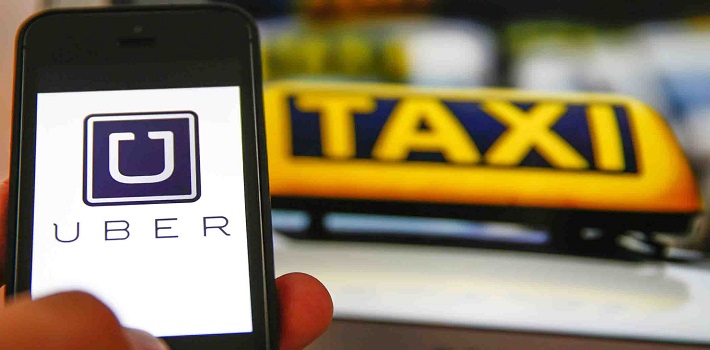 EspañolThe Uruguayan government is not backing down in its efforts to hinder the operation of online platforms such as Uber, Airbnb, Netflix, and Spotify. The Tabaré Vázquez administration announced a new law that will potentially freeze the bank accounts of those found in violation of local regulations, Uruguayan outlet Búsqueda reported on February 25. If passed, the norm will create an "administrative police" to monitor all online services for infractions. The Uruguayan Congress will have to approve the bill as soon as the executive finishes the first draft, according to local media. If the law is approved, inspectors from the labor ministry, social security, and tax agencies will have the power to inspect the online platforms operating in Uruguay regarding hiring practices and financial transactions. [adrotate group="8"] Regarding Uber, Búsqueda claims that inspectors will be tasked with verifying that drivers follow Uruguay's labor code. Potential infractions will be reported to the central bank. Once the central bank receives the report, it could proceed to freeze Uber's accounts or those of similar companies if they are found to be violating local regulations. Uruguayan authorities have also stressed the need for Uber in particular to pay taxes, given that it operates as an intermediary between the client who orders a ride and the driver who employs his own vehicle. On February 22, President Tabaré Vázquez said that Uber "unexpectedly burst [into Uruguay] infringing upon all norms applied to taxi services or hired cars." "The crux of the matter is that whoever wants to come to work here can do it freely, but they must strictly abide by the rules," he argued. "If they are willing to comply, they will work with freedom; if they are not, they won't [work] because this is a serious and responsible country where we have rules of coexistence that everyone must respect." Sources: Búsqueda, Cronista, Teletica.