Maduro Doubles Down on Price Controls amid Record-High Inflation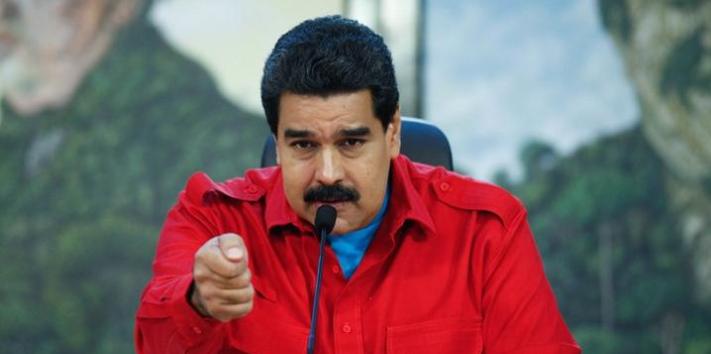 EspañolUndaunted by the severe shortage of basic goods, long lines outside grocery stores, and record-high inflation rates, the Venezuelan government is planning to step up its economic controls.
"We are going to tighten the screws on the Fair Prices Act and all other applicable regulations to buy goods and services," President Nicolás Maduro announced on Tuesday, October 20, during his show, In Touch with Maduro, broadcasted on state television.
While Maduro's announcement was scarce on details, the president said two new price categories would soon be implemented: a "maximum sale price," and a "fair price" for essential goods. The former aims to cap profits on most products at 30 percent, while the latter seeks to fix the price of "essential goods, health care, and other basic services."
Maduro further warned that firms that do not comply with the regulation will be met with "sanctions aimed at the company's net income." The president also announced tougher penalties for "speculation." From now on, he said, "setting prices based on the black-market dollar rate will be considered an illegal exchange."
To revamp the entire price-calculation system, Maduro will create a "Special Command of Fair Prices," with Vice President Jorge Arreaza at the helm.
Additionally, the Venezuelan president said the government will give all state employees, and members of the National Bolivarian Armed Forces, a 30 percent pay raise. The government also plans to provide pensions at the new 9,648 Bs. monthly minimum wage for an additional 110,000 elderly residents.
According to Maduro, these measures aim to "protect the recent wage increase, tackle speculators, and boost exports."
"Very Bad News"
For Venezuelan economist Luis Oliveros, the announcements are not a sign of positive change in the economy. On the contrary, Maduro's statements are a "very bad sign," he tells the PanAm Post.
Así Bicentenario Parque Central @ElSrTipito @LucioQuincioC @napoleonbravo @berenicegomez52 @AlbertoRavell @ReporteYa pic.twitter.com/pyywCyzMwm

— SegundaVisiOn (@SegundaVisiOn) October 21, 2015
"Maduro basically said that he will radicalize what he did wrong," Oliveros explains. He believes further controls will only worsen the crisis, causing greater shortages and inflation.
The Venezuelan government should have admitted that their plans failed and dismantled current price-control regulations, he says, instead of worsening the problem and instilling fear and uncertainty in the business sector.
Oliveros compared Maduro's latest move to that of Zimbabwean President Robert Mugabe, who triggered a historic hyperinflation episode after enacting a law to reduce prices.
Economist Alicia Sepúlveda at the liberal think-tank Cedice Libertad told the PanAm Post that the recent announcement will escalate the government's clampdown on economic liberties. Venezuela already ranks last in the 2015 Economic Freedom of the World Report, and greater intervention in the economy will only mean "more threats to the productive sector," she says.
Sepúlveda believes Maduro's announcement reflects the government's inability to build investor confidence and provide incentives for wealth creation.
"The government appears threatened head of the election, and they are doing what they can to scare citizens," she argues.
Which Inflation Rate?
Also on Tuesday, Finance Minister Rodolfo Torres presented Congress with the 2016 budget proposal. The document estimates annual inflation will reach 60 percent next year, way below the 200 percent rate prediction for 2015 by the International Monetary Fund.
"The government is shamelessly lying," Oliveros says. "Five days ago, Maduro said that inflation for 2015 was 80 percent, and on Tuesday he said it was 85 percent, implying that it grew one percentage point every day.… They lied, just like they don't publish statistics on inflation, gross domestic product, balance of payments, or poverty."
Even if the official numbers were true, Venezuela would be the only country in the world with an inflation rate above 30 percent, the economist notes.