Defrauded Investors File Lawsuit to Recover Galt's Gulch Chile
The legal battle for Galt's Gulch Chile (GGC), the development project inspired by Ayn Rand's dystopian novel Atlas Shrugged, is heating up. The case, which dates back to 2012, now has as protagonists a group of investors and former employees of the project who call themselves the GGC Recovery Team.
Security-consultant Thomas Baker and marketing-specialist Cathy Cuthbert are two of the investors leading the legal effort against GGC founding-partner Kenneth Dale Johnson. According to the GGC Recovery Team's website, "through a series of fraudulent maneuvers, [Johnson] was able to gain 100% ownership and control of the project and defrauded 73 investor families of [US]$10.45 million."
Baker and Cuthbert, supported by lawyers Francis Lackington and Carlos Cáceres, have filed a complaint for fraud against Johnson and partners Mario Del Real Castro and Pamela Del Real Vergara. The criminal charges were accepted on November 24 by the criminal court in Curacaví, Chile. If found guilty, Johnson and the Del Reals could face up to 10 years in prison.
"A group of us investors [have] been working diligently for 18 months to resolve our differences with Johnson and negotiate a settlement outside of the criminal courts," Thomas Baker stated, an investor and GGC Recovery Team member. "When all else failed and our forensic evidence seemed overwhelming, we were regrettably forced to file charges in Chile," he added.
Moreover, Baker asserted that in addition to criminal charges, the GGC Recovery Team submitted a 130-page forensic report on Johnson and GGC to the FBI White Collar Fraud Division, as well as to the IRS Criminal Investigations Division.
Ken Johnson Has Another Story
For Ken Johnson, however, the story is completely different. In an interview with the PanAm Post back in April, Johnson asserted that a group of "short-sighted and self-serving individuals took illegal possession of the GGC offices, clubhouse, farm and land," in October 2014.
According to Johnson, both Baker and Cuthbert were part of the attackers. He further stated that the raiders stole "accounting, bookkeeping, receipts, invoices and corporate files pertaining to most of 2014."
In the same vein, in a recent interview with Chilean newspaper El Mercurio, both Ken Johnson and Mario Del Real accuse each other of irregularities in the management of the project. Nonetheless, there are no clear answers on what the real version of the story is.
"We Believe Justice Will Prevail"
In an exclusive interview with the PanAm Post, investor and now GGC Recovery Team member Cathy Cuthbert asserted that despite the bickering around the case, she and her colleagues believe justice will be served, although their attorneys suggest that it will take about six months for indictments to be made.
Regarding the alleged attack previously mentioned by Johnson, Cuthbert states that the GGC founding partner "is a congenital liar. He lied about this incident."
"The truth is that investor Tom Baker, with our friend and advisor E.J. Lashlee, wanted to negotiate with Johnson to leave the project." According to Cuthbert, Baker and Lashlee traveled to Chile and asked the local police to accompany them to the property. However, no officer agreed to it.
"Tom and E.J. then went to the property with two former employees of GGC. When they arrived, Johnson was not there. The night watchman let them in and called Johnson. [They] were invited onto the property by the night watchman. This is not breaking and entering," she continues.
According to Cuthbert, Johnson later arrived to the property, but avoided any contact with Baker and Lashlee. "It took two days to coax Johnson to meet E.J. When they finally met, E.J. offered Johnson $20,000 and the promise of no prosecution to exit the project, but Johnson refused."
Cuthbert further said that Johnson went to the police station the next day and made a complaint about the incident, but the police asserted that no crimes were committed.
"This was an affinity scam aimed at Western libertarians. That's the bad news. The good news is that Johnson, the Del Reals, and Ramirez likely committed several crimes and left a paper trail and witnesses. More good news is that most of the money was used to buy the properties, so we can recover some value," she added.
"We believe justice will prevail, these people will be removed from our affairs, and one day soon, we'll be able to begin building," Cuthbert concluded.
Related Posts
Bitcoin Cracks 100 Million Transactions, Comes of Age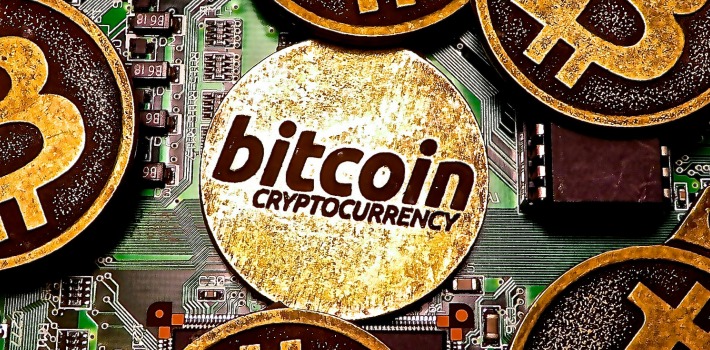 EspañolBitcoin, the world's most famous cryptocurrency, is poised to reach a major milestone before the end of the year: 100 million transactions. As of the morning of December 23, it sits at 99.7 million, with the landmark due in the next two days, and for a virtual currency that has the support of no central bank or government, it's a remarkable feat. "Without a doubt, bitcoin was the strongest and fastest-growing currency in 2015," says Sebastián Serrano, CEO and co-founder of payments processor BitPagos, which has thousands of partners in Argentina, Latin America, and Europe. Since its inception in January 2009, bitcoin's growth has skyrocketed. While the first 50 million transactions took place during the first six years, the rest took place in 2015 alone. This year's Black Friday eve saw the highest volume of bitcoins traded in as single day, 2.86 million. That is over US$1 billion, based on that day's average exchange rate. For Nubis Bruno, entrepreneur and CPO at bitcoin trading-platform Bitex.la, bitcoin's performance was to be expected: "It's following the adoption curve of other disruptive technologies when it comes to promotion." However, he warns that there is "a long transition phase for people who discover bitcoin before they learn how to use it and do so." Also, "businesses offering bitcoin-related services have had enough time to mature, and regulatory agencies are gradually reducing uncertainty about how they will treat bitcoin." In a clear demonstration of support, the New York Stock Exchange (NYSE) launched a bitcoin price index in May. "We are now going to use our name, reputation, and stature as a global index provider to give bitcoin values that the rest of the market can look to," announced NYSE's President Tom Farley. Reputation is a crucial component of bitcoin, "because it's a currency that does not depend on any bank or state entity, what gives the network its strength is users' acceptance and trust." Investment Funds Eye Bitcoin It wasn't only bitcoin transactions that increased in 2015. Investors injected more than US$1 billion into bitcoin start-ups, almost tripling last year's funding. Some of the world's largest finance players ventured into bitcoin: BBVA bank, Goldman Sachs, American Express, Master Card, and even semiconductor manufacturer Qualcomm. [adrotate group="8"] In January, bitcoin exchange Coinbase alone managed to collect US$75 million, the biggest yet for a bitcoin firm. But it was quickly dethroned by 21 Inc., which obtained $116 million from angel investors. In September, the firm delivered: it launched the first computer specifically designed to interact with the bitcoin network. All about the Blockchain The most discussed aspect of bitcoin in 2015, however, was neither the funding nor its price. Blockchain, the underlying ledger that keeps track of every bitcoin transaction, was the subject of much debate in the community. Developers, activists, and entrepreneurs alike pondered whether the network should limit the number of transactions to avoid scalability problems in the future. No one controls bitcoin, so reaching a consensus on changes is critical. But not only insiders debated the essential technology. The banking system showed interest in adopting the blockchain, not the currency, to handle their transactions more efficiently and cheaply. Giants like JP Morgan, Credit Suisse, and Scotland Royal Bank decided to invest heavily in creating a partnership to set up a "private blockchain." British bank Barclays funded three blockchain start-ups, and a Deutsche Bank official said the blockchain could "revolutionize finance," given that "the speed of execution is so much faster for securities settlement. [And] you can see how it could reduce the capital that banks have to hold against each trade." But Bruno of Bitex.la believes all the buzz about "contradictory concepts such as private blockchains or bitcoinless blockchains" is the result of financial institutions trying to adapt to a new environment. Bitcoin firms should  "build bridges and present [bitcoin] as a benefit for the whole industry," he says. Even though it's still in its infancy, blockchain applications have the potential to change much beyond the world of finance. Honduras, for instance, is seeking to build a blockchain-based land-titles registry, and other firms are developing solutions to notarize birth certificates and marriages without the need for a central authority. Translated by Daniel Duarte.