Argentina Excluded from Global Education Ranking, Chile Leads LatAm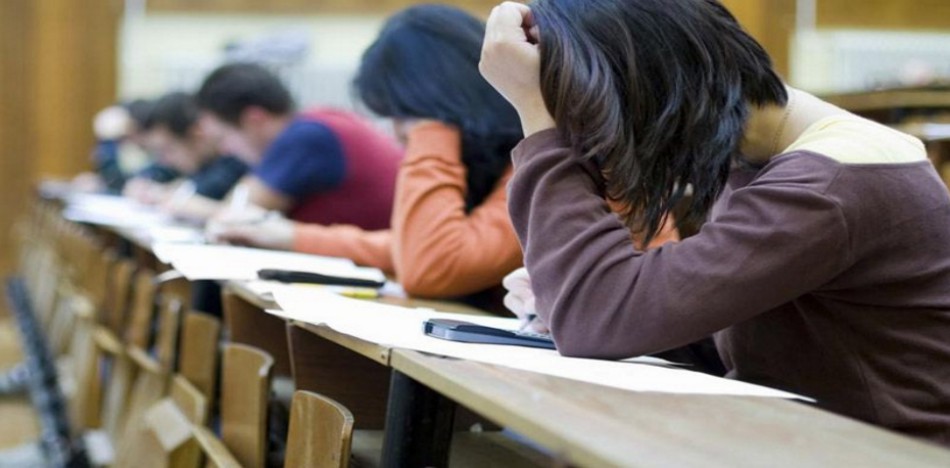 EspañolArgentina has not been included in the Organization for Economic Cooperation and Development's ranking of education quality because the information provided by the country was deemed insufficient.
The OECD-designed PISA test evaluates the academic performance of 15-year-olds in 71 countries around the world in math, science and reading comprehension. It's been conducted every three years since 2000.
In the 2015 PISA, 7,500 Argentinean students participated from 238 different schools, but the results won't be counted. It's the first time that the country has been excluded. Argentina has participated every year since 2000 except for 2003, following the economic crisis between 2001 and 2002.
"In Argentina, the PISA test was implemented in accordance with the OECD's operating standards and guidelines. However, there was a significant decrease in the proportion of 15-year-olds that took the assessment, both in absolute and relative terms," the 2015 PISA report said.
The report said there was a re-structuring of secondary schools in the country, and for this reason the number of schools listed in the sample decreased.
The OECD said that because there were modifications to the sample, the results for PISA 2015 would not be comparable with those of other countries, nor with those from previous tests in Argentina.
On Monday, December 5, OECD Director of of Education and Skills Andreas Schleicher told the newspaper La Nación that the omission of schools from the sample framework presented by Argentina had the potential to affect students represented in the sample.
Five months months ago, when the OECD started the sampling, suspicions arose regarding the reliability of Argentina's results. Officials in President Mauricio Macri's administration had already been made aware the OECD was questioning Argentina's numbers.
The OECD's report does, however, present results for Buenos Aires, which provided its own separate results. The city placed 38, above other Latin American countries like Chile, but far below countries like Singapore, which placed first. Buenos Aires students had the greatest improvement among all PISA participants in the sciences, which school administrators reportedly prioritized.
Minister of Education Esteban Bulrich said they made a "serious mistake" in their testing methodology during the Kirchner administrations.
"We have worked since President Macri took office to be committed to the truth," he said during a press conference. "And (previous results) resemble a country that had no commitment to statistics and truth."
Manipulation of data
Former Minister of Education Alberto Sileoni, who served under former President Cristina Kirchner, said there was no manipulation of data resulting from PISA tests. The evaluation was taken last year during his term.
"We sent less schools (than in 2012) because there were schools that no longer existed," he said. "That is the explanation … We gave this explanations to PISA."
"The schools that are missing were not selectively dropped," he continued. "There was a decrease in students, but never a reason to suspect manipulation."
The former Minster also questioned the extremely positive results provided by Buenos Aires.
"The city of Buenos Aires has improved like no other in the history of PISA," he said. "It is difficult to justify these standards when last week, there was a different test in which it came in last."
Rankings
Chile placed first among education systems in the region, having moved from third place in 2000 to remaining in first place since 2006.
Uruguay placed 47, Costa Rica placed 55, Colombia placed 57, Mexico placed 58, Brazil placed 63, Peru placed 64 and the Dominican Republic placed 70.
Of the 71 countries that participated in the evaluation, Singapore placed the highest, seven points higher than its previous score in 2012. Following it were Japan, Estonia, China Taipei, Finland, Macao (China), Canada, Vietnam, Hong Kong and PSJG (Pekín, Shanghai, Jiangsu and Guangdong in China).
Other countries excluded from PISA 2015 were Albania, Malaysia and Kazakhstan for mistakes in obtaining data or for having a low rate of responses.