Another Guatemalan Minister Calls It Quits as Protests Spread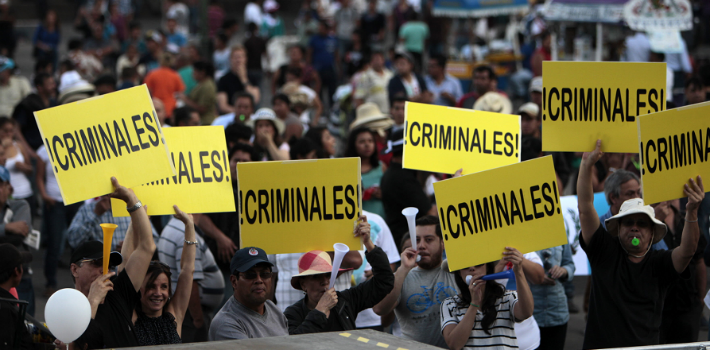 EspañolThe administration of Guatemalan President Otto Pérez Molina is currently facing its toughest crisis to date. The Attorney General's Office and the UN-backed International Commission against Impunity in Guatemala (CICIG) have uncovered two huge corruption scandals.
As citizens launch massive protests and the resignations pile up, Pérez Molina's days may be numbered.
On Monday, Secretary to the Presidency Gustavo Martínez resigned the post he's occupied since 2012. He claimed that he was pushed by "media pressure," and like the rest of his falling colleagues, argued his action would help the scandal-rocked presidency.
A few weeks ago, in an interview with CNN, former Interior Minister Mauricio López Bonilla similarly claimed that "as is common in many places, making readjustments to the cabinet can be one way of managing a crisis."
The executive has suffered other losses. First was former Vice President Roxana Baldetti, who sought to claim that her handing in her notice was due to a personal decision: not the thousands of outraged Guatemalans that had been calling for her head since April 25. Next up was former Mining and Energy Minister Eric Archilla, followed by former Environment Minister Michel Martínez, who was kicked out of office on the same day as López Bonilla.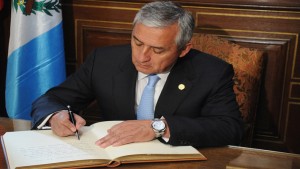 But far from "stabilizing," as López Bonilla claimed these resignations would be, citizen-led demonstrations have remained unwavering.
Protesters are now demanding reforms to the laws governing campaign finance and political parties; that corruption trials claim big targets; and that the president step down.
Adding to the clamor in recent days was the Guatemalan Journalists' Association (APG), which demanded Pérez Molina's resignation. A press release by the union signaled that the president is directly responsible for the current crisis.
Reality Check Up
On Sunday, three civil-society organizations presented a legal complaint against the president, seeking to pin the blame on Pérez Molina for the still-breaking corruption scandal at the Guatemalan Social Security Institute (IGSS).
Two legal groups, and one association for sufferers of kidney disorders, may just be the ones that bring down the president. They've claimed before both the Attorney General for Human Rights (PDH) and the Public Ministry that Pérez Molina is responsible for overseeing, or failing to oversee, a US$15 million contract to Mexican pharmaceutical company Pisa.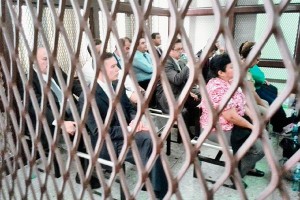 Not only was the sum far more than appropriate, the groups argue, Pisa lacked the necessary expertise to provide effective dialysis treatment, leading to the death of 13 patients and worsening the condition of many.
As a result, police have arrested 17 people, among them IGSS President Juan de Dios Rodríguez; Bank of Guatemala president and vice president of Social Security Julio Roberto Suárez Guerra; and Otto Molina Stalling, a financial officer for the IGSS, and the son of judge Blanca Stalling.
The Public Ministry and CICIG marshaled multiple recordings of telephone conversations between Pisa and IGSS officials which appear to show them discussing terms of current and future kickbacks. All face charges of culpable homicide, fraud, failure to fulfill the requirements of public office, and abuse of authority.