Guess Which South American Nation Is More Democratic than the U.S.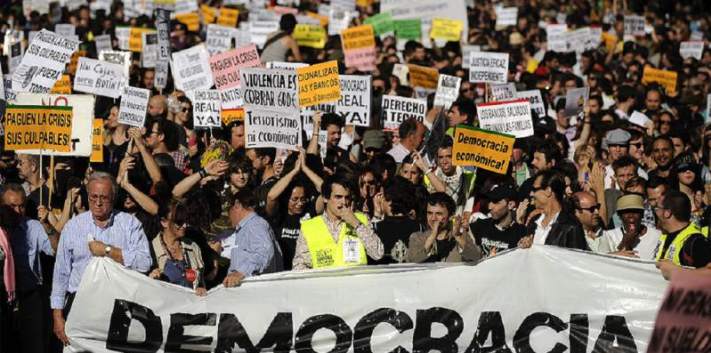 EspañolUruguay is the only country in Latin America that can be considered a "full democracy," according to the Economist Intelligence Unit (EIU), the research and analysis division of the Economist Group.
The unit's Democracy Index 2015, published on Thursday, also notably ranks Uruguay one step above the United States in terms of its democracy score. The only outright authoritarian regimes in the region recognized by the EIU are Haiti, which ranked 119 out of 167 countries, and Cuba (119). Other countries in the region, like Guatemala (80), Ecuador (83), Honduras (84), Bolivia (85), and Venezuela (99), fall into the category of "hybrid regime," meaning these nations suffer from significant irregularities in elections, corruption, state pressure on journalists, and a compromised judiciary.
Furthermore, the index recognizes Canada as the seventh most democratic country in the world, behind Norway, Iceland, Sweden, and New Zealand. At the very bottom of the list, the least democratic countries on the plant, are the nations of Chad, Syria, and North Korea.
After Western Europe and North America, Latin America is the third most democratic region in the world, according to the report. The study further notes that Latin America has been unable to effectively nurture the "extraordinary democratic development" of past decades, which has led to public indignation over corruption scandals, such as those in Guatemala in Brazil.
"Latin Americans in the past have often tolerated lower levels of democracy in exchange for economic progress. Where this trade-off is no longer possible, public attitudes towards political leaders will be increasingly hostile," the report notes. Brazil, which ranks 51 overall, is categorized as a "flawed democracy," like most other countries in the region.
[adrotate group="7″]
The EIU Index is based on five categories: electoral process and pluralism, civil liberties, the functioning of government, political participation, and political culture. Each country's score is based on measurements for 60 indicators grouped in the five categories.
In terms of its overall democratic landscape, Latin America remained relatively unchanged from 2014 to 2015. The report notes, however, that a slight deterioration in the score for Costa Rica caused the country to drop into the "flawed democracy" category. Six nations in the region, including Argentina (50), moved up the ranking, while three others — Brazil, Mexico (66), and Ecuador — went down.
The title of the 2015 index, "Democracy in an Age of Anxiety," refers to the effect of "war, terrorism, mass migration, and other crisis" on democratic standards around the world. "In our age of anxiety, the first casualty of fear and insecurity is often freedom. Latin America is not immune from this global trend," the EIU states.
Translated by Guillermo Jimenez.
Related Posts
Colombia: Santos's Austerity Plan That Wasn't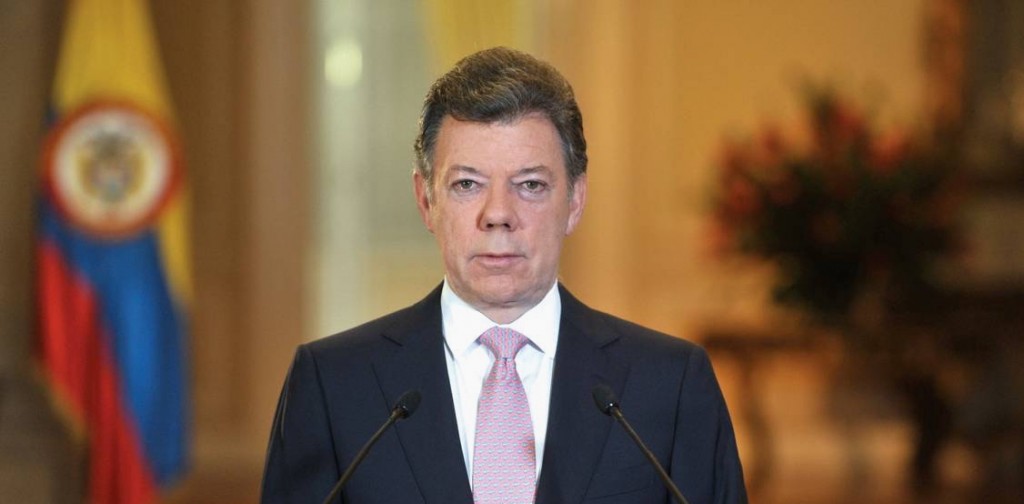 Colombia's economic prospects are grim in 2016. A main factor is the drastic fall in oil revenues, which President Juan Manuel Santos's government squandered while oil prices were high. This week, the president announced a supposed austerity plan. This is a mere demonstration of the shamelessness of the parasitic ruling class that gets its way by means of state coercion. The government expects to save COL $ 1 trillion (US $301 billion). A government webpage describes the reduction in spending in the following terms: 1. Spending in advertising will be reduced by 40 percent. 2. Spending in foreign travel and travel allowances will be cut by 15 percent. 3. Mobile telephone and stationary costs will be decreased by 15 percent. 4. Spending in official vehicles, gasoline, security, and bodyguards will also be cut back. The government will also consider getting rid of bureaucratic entities which, according to them, could disappear without affecting the services which they supposedly provide. The government pretends that citizens should thank the president and his ministers for their generosity. In truth, their savings of COL $ 1 trillion is meager since this year's budget was approved for COL $ 215.9 trillion. But the government portrays its future savings as a great achievement. This comes across as particularly shameless if one considers the type of spending they are promising to cut. First of all, the term "advertising costs" is a mere euphemism for propaganda, which is what the government does in reality. Private companies advertise in order to promote their products, which compete in the market against those of other companies. [adrotate group="7"]The state, on the other hand, can only pay for its propaganda by taking an important part of the wealth we generate as productive citizens. But taking away our money in order to try to convince us of the government's virtues is nothing short of legal robbery. The government's announcement is especially shameless since they vow to reduce advertising spending by a mere 40 percent. If the financial situation is so dire, if they were serious about austerity, they should be able to cut all propaganda, which is unnecessary and doesn't constitute a vital function of the state. The other three items show the government's parasitic nature. Citizens have to work in order to pay not only bureaucrats' salaries, which would be normal, but also their travel expenses, allowances, mobile telephone bills, security (which the state for which they work is incapable of providing), and even their vehicles and gasoline expenses. And the government is shameless enough to announce proudly that it will cut these utterly superfluous costs by a mere 15 percent. Are we supposed to be thankful? On the other hand, the elimination of bureaucracy seems like good news. At first sight, it appears as if the government is committed to austerity. In truth, however, this is far from the case. First of all, no decision to cut back bureaucracy has been taken; it's a mere possibility, and a remote one at that. This means that it won't happen, especially since they can justify the services that any bureaucratic entity supposedly provides. They should stop using Orwellian language. If the government was really interested in reducing costs, it would have already gotten rid of layer after layer of bureaucracy. It is not difficult to identify the origin  of the most unnecessary, parasitic, and shameless spending. The government should also consider which type of services citizens should receive from government agencies. In most cases, the government shouldn't be involved at all, but the government has fooled people into believing — through its propaganda machine, which we finance unwillingly — that the state is indeed a natural provider of services. Colombia's economic forecasts for the next year are grim, and no solution will come from a freeloader government.