Venezuelan Hip Hop: The Voice of a Suffering Nation
EspañolIn 2010, when Juan David Chacón (AKA "Onechot") released the video for his most popular hit as a solo rapper, "Rotten Town," the Venezuelan government called it "sensationalist." The authorities then launched an investigation into the artist for having depicted Caracas in such a violent way.
Let me introduce you to Caracas, embassy of hell / Land of murderers and shattas / Hundred people die every week / We nuh live in war / Country is full of freaks / We have more death than Pakistan / Lebanon, Kosovo, Vietnam, and Afghanistan / We have planty mafia / We have planty Don / And we have some crazy killars with the fast machine guns."
The problem, however, wasn't with the lyrics, because the song is in English. What offended the government were the images in the video, which portray Caracas perfectly, considering it is, in fact, the most violent capital city in the world.
Though the investigation never led anywhere, Chacón later became a victim of the same violence he describes in his songs. In 2012, two men tried to carjack him as he arrived to his home in Caracas, and shot him in the head. Fortunately, he survived the attack. Although his career suffered a two-year hiatus after the incident, he has recently resumed making music and begun acting in films.
[adrotate group="8″]
Considering radio in the country is plagued by government censorship, it's no surprise that Venezuelan hip hop found its niche on the internet. Now a staple within the genre of Spanish rap music, Venezuelan hip-hop artists have become widely recognized and regularly tour across Latin America.
Unlike musicians in other genres, rappers rely heavily on their live performances, rather than record sales, as their primary source of income. As such, Venezuelan hip-hop artists typically release their music online for free to their fans.
Onechot, El Prieto, McKlopedia, NK Profeta, Apache, and the late Canserbero — who like Onechot believed in nonviolence, but was not lucky enough to avoid tragedy — are just a few of the Venezuelan rappers who have managed to stand out for their work.
We were born in misery (I can speak firsthand) / Blood, gunpowder, hunger, and poverty (I'm from Petare, my bro)."
"You say we incite violence, but we're not the violent ones. The street is violent," Arvei Angulo Rivas (AKA "El Prieto") raps in his song "Petare Barrio de Pakistán." In it, he describes the effects of everyday violence on the residents of Petare, a crime-ridden neighborhood in Caracas.
The video, a smash hit on YouTube with over 4 million views, features Flow Mafia, his managing company, and compares the neighborhood to a war zone.
Others, like Apache, oscillate between playfulness and criticism, like in the song "Aquí todo es un beta" (Here Everything Is a Mess), which he performs with his group Cuarto Poder (Fourth Power).
Everything here is a Beethoven / Be mindful on the street, don't get your stuff stolen / Now on the track anyone can give you a game over / There is no "but" for motorcycle riders or their passengers / They say "don't move!" and they rip away your blackberry and your dollars."
While violence is the recurring theme in Venezuelan rap, occasionally, politics come into play. One of last year's best songs was "La Carta Magna" by NK Profeta, which touches on the anti-government student protests that took place in February 2014. The song also pays tribute to Simón Díaz, the most important traditional folk singer in Venezuela, who passed away last year in one of the demonstrations that landed Leopoldo López in jail.
If one man is necessary / To uphold the state / That state will miscarry / And it will all go to waste."
The Life and Death of Tyrone José González
Without a doubt, Tyrone José González (AKA "Canserbero") is Venezuela's best known hip-hop artist, even though his tracks have never been played on the radio. Unfortunately, Canserbero lost his life on January 20 under circumstances that remain unclear.
Investigators initially ruled his death a murder-suicide involving his friend and musician Carlos Molnar, but other theories have since emerged that contradict this claim. The case remains open in the courts.
Paraphrasing the famous song by The Beatles, Canserbero's signature phrase was "all we need is love." However, this didn't stop him from critiquing corruption and the extreme violence within Venezuelan barrios, which he experienced firsthand.
The son of Colombian migrants, he was born in Maracay, approximately 100 kilometers west of Caracas.
During his music career, he released two albums that are now considered masterpieces in Venezuelan hip hop: Life (2010) and Death (2012). One of his songs, "Mundo de Piedra," narrates a story of violence in Venezuela as told through the lives of a family comprised of a policeman father, a jealous mother, and a drug-addicted son.
https://youtu.be/ll4aSlZ4bkc
I would be remiss to conclude this review without a look at female Venezuelan rappers. Gabylonia has burst onto the scene with songs like "Abuso de Poder" (Abuse of Power), which describes how police across the continent are now completely out of control.
Mestiza and Neblinna are big names as well, with their song "Venezuela está Candela" (Venezuela Is in Flames).
Those outside the country who hear these songs might think that Venezuelan hip hop subscribes to hyperbole, but the truth is that these artists actually understate the reality that we live through.
Their music has connected with the public on an emotional level, and even though they have not benefited from conventional promotion methods, these artists have managed to attract thousands of followers in Venezuela and abroad.
Amid seemingly endless amounts of reggaetón, and so many other party-music genres, we should all seek to highlight voices like these.
Related Posts
Cuba Still America's Champion, for Censoring Speech Online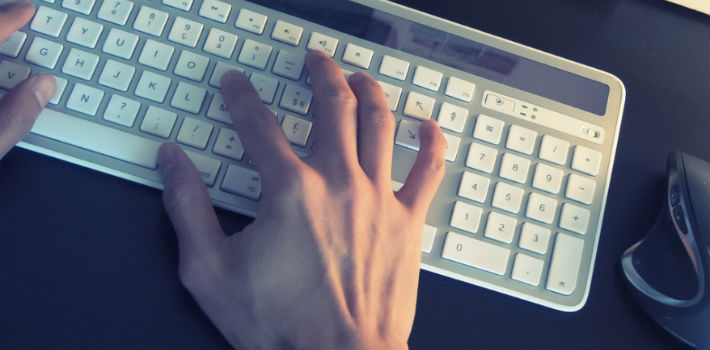 EspañolCuba is the clear top dog in the Americas for preventing access to the World Wide Web, but the next worst offenders are Venezuela, Mexico, Ecuador, and Colombia — as documented by Freedom House and their newly released Freedom on the Net 2015 report. The worldwide trend has been a decline in Internet freedom for five straight years, and the October 28 report shows that constituents of the poorly rated countries, in addition to censorship, suffer from the expansion of government surveillance and crackdowns on privacy tools in 2014. Further, most of the Latin American culprit nations have had citizens arrested for simply sharing information concerning politics and society. https://twitter.com/adrianshahbaz/status/659356821300342784 Freedom House describes itself as an "independent watchdog organization that supports democratic change, monitors the status of freedom around the world, and advocates for democracy and human rights." The NGO's project leader, Sanja Kelly, stated in a press release that "governments are increasingly pressuring individuals and the private sector to take down or delete offending content, as opposed to relying on blocking and filtering." Their report, which addresses 65 nations, also mentions the restrictions that government officials impose on encryption and anonymity tools in most countries around the globe. These privacy tools, they explain, help protect Internet users from government abuse. "Undermining online encryption and anonymity weakens the internet for everyone, but especially for human rights activists and independent journalists," Kelly added. The report highlights that 61 percent of internet users live in countries where any type of criticism against the government — or ruling family — has been "subject to online censorship." Among the most crucial findings reported were: an increase on the number of censored topics and content removals, an escalation in number of arrests and intimidation of writers or sharers of political content, and a rise in the number of surveillance laws passed. Latin America, a "Partially Free" Land Cuba is the only Latin American country to earn the unenviable categorization as "not free." The report mentions over 100 new Internet access points on the island, but it states that the communist nation "continues to have some of the most restrictive internet access in the world." Another hostile country for online journalists and bloggers is Mexico, where reporters there fall prey to both violence from organized criminal organizations and cyber-attacks. Reporters without Borders, which does related work, has ranked Mexico as one of the worst places to be a journalist (148 out of 180), after a decade with more than 80 journalists killed and 17 reported as disappeared. Freedom of the Net 2015 warns of misguided intervention: "a ruling by the Federal Institute of Access to Information and Personal Data Protection (IFAI) [of Mexico] may set a precedent for users to request that search engines remove results that violate their privacy or harm their reputation." Regarding Ecuador, the document states that President Correa's Twitter campaign against online critics led to an online confrontation that "escalated to include hacking, trolling, and threats." In Colombia, the main challenges involve infrastructure and high costs. Also, "there are occasional cases of content removal; takedowns are isolated rather than systematic and stem mostly from muddy legislation rather than onerous governmental policies." [adrotate group="8"] Cyber activist Luis Carlos Díaz from Venezuela tells the PanAm Post that this report is useful because it contains verifiable data that enables Venezuelans to place their lack of Internet freedom into perspective. The activist says that the situation in Venezuela is "extremely serious," and that in 2014 and 2015 the government blocked several websites and performed arbitrary detentions for sharing content on Twitter. "Detained Twitter users awaited several months in prison and were not served with due process nor justice," he adds. "In relation to technical infrastructure, we have seen an incredible decline in Venezuela. The main company that provides the service has stopped providing 10-megabits service and is now offering only 1 mega or, at most, 2-mega-per-second speed in the majority of Caracas." Díaz says that in Venezuela, their Internet bandwidth has not improved in years. That has resulted in the slowest Internet connections in all of Latin America. "Venezuelans face a slow, expensive, restricted, and censored internet environment," he concluded.