Ecuadorian Daily La Hora Fined for Not Covering Mayor's Event
EspañolEcuadorian daily La Hora will have to pay a fine of more than US$3,500 for not covering an event held by the mayor of the city of Loja, the newspaper reported on Thursday, May 14.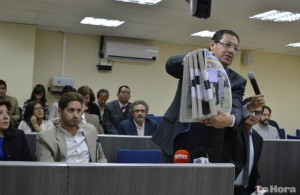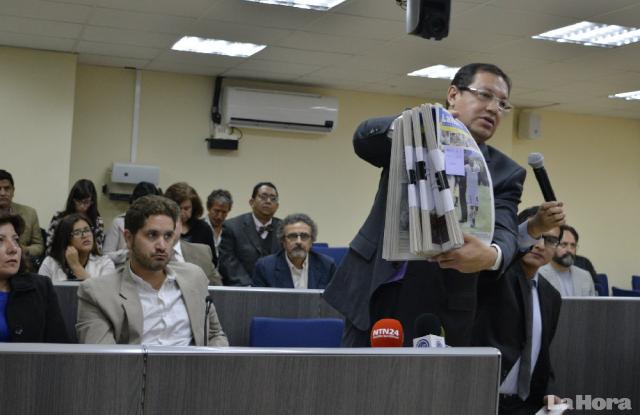 Mayor José Bolívar Castillo filed a complaint against the daily after La Hora reporters failed to publish an article about a public rendering of municipal accounts, despite inviting them to do so.
The Superintendency of Communications (Supercom), the country's media regulation authority, launched an investigation into the allegations and found that between February 23 and February 29 the daily hadn't published any article related to Castillo's official act.
La Hora was charged with "deliberate and recurrent omission of reporting public-interest issues," which according to the authorities is a "legal obligation that must be complied by every media outlet."
Defense lawyer Santiago Guarderas argued that the daily published 79 articles related to the local government between January 2 and February 21, many of which related to the issues Castillo addressed at his event.
Guarderas added that Supercom has yet to define the meaning of "public-interest issue," and should as such refrain from imposing sanctions based on that concept. The authorities, however, said that the concept is "fully defined" in law.
Vicente Ordoñez, chair of the National Union of Journalists, called the Supercom resolution "absurd" and warned that the government is trying to establish a monopoly over the media.
"This ruling seemingly confirms that the intention of the government was to get under control the information disseminated via the media," he added.
La Hora similarly described the decision as "a grave precedent" against freedom of expression.
"From now onwards, any activity that a public official (elected or administratively designated ) considers as being of public interest and is not published in the pages of newspapers, or on radio or television, will be considered as prior censorship," read a statement by the paper.
"In this way, what it will achieve is to fill the media with government information, thus only jeopardizing the citizen, who will receive information directed solely from the state," it concluded.
Source: La Hora.
Related Posts
Panama Corruption Probe Arrests Key Martinelli Ally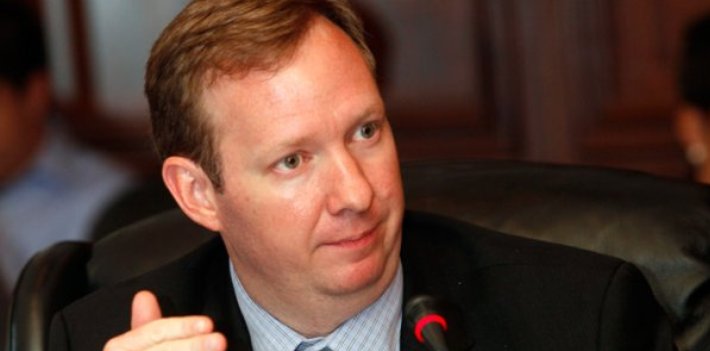 On Tuesday, May 12, police in Panama detained former Finance Minister Frank de Lima, who served under the Ricardo Martinelli administration (2009-2014), amid an ongoing investigation into the former president's alleged corrupt activities. De Lima's detention comes after Panama's Electoral Court stripped Martinelli of his immunity from prosecution in late April. The former president is facing charges for allegedly inflating multimillion dollar contracts with food providers that supplied the National Help Program (PAN), a government-run welfare program. Having left the country as news of the charges first emerged, Martinelli is currently living in Miami, Florida. De Lima's attorney Luis Rey said his client's arrest is "abusive and harsh" because "the file does not show enough evidence to merit the detention." Rey said De Lima was arrested on Monday at midnight, "after which he spent the whole day testifying and defending himself." The news of his detention only surfaced on Tuesday afternoon. Martinelli meanwhile hit out at the detention of one his former allies and said that "the terrible government we have is trying him due to political persecution." As Finance Minister, De Lima was responsible for drawing up the budget during Martinelli's tenure, including the budget for PAN. His lawyers, however, state that he is neither responsible for the management of the program's budget nor awarding contracts, two key aspects of the accusation against Martinelli. De Lima joins Social Development Minister Guillermo Ferrufino, who has been held since early March at the Judicial Intelligence Directorate. Meanwhile, in a last-ditch effort to avoid prosecution in absentia, Martinelli's lawyers asked a judge to dismiss the case currently being led by the Supreme Court. Prosecutors suspect that a large part of the US$1.2 billion PAN spent in a little over four years may have gone missing. Martinelli could become the first public official since Panama's return to democracy in 1989 to face criminal proceedings for embezzlement. Sources: NTN24, El Siglo.