Foreign Agents to Carry Guns in Mexico, Legally
On Tuesday, February 24, Mexican President Enrique Peña Nieto proposed a reform that would allow foreign customs and migration agents to carry firearms inside Mexico. The bill, already sent by the Mexican premier to the Senate, also includes a provision allowing foreign dignitaries to enter the country with their own armed security details.
The proposals — which would involve reforming federal firearms legislation — would create designated areas where foreign agents would be authorized to carry the same firearms that they use in their home countries.
The initiative set some limitations to the permits, however: only revolvers or semi-automatic pistols with a caliber less than .40 would be permitted by the Mexican National Defense Department. The bill also demands reciprocity from other countries, allowing Mexican agents to carry firearms in its neighbors' national territory.
According to the text, the cooperation would speed up the inspection process of goods and people going through borders, but foreign agencies would continue to be prohibited from carrying out their activities on Mexico soil.
"Regarding migratory pre-inspection," reads the bill, "foreign public servants participating in controls at international checkpoints would be allowed to carry guns." Mexican legislation currently bans foreign agents or officials from carrying guns inside the country or taking part in raids to arrest criminals.
The main justification for the authorization to carry weapons lies in the need to guarantee foreign agents' security against drug cartels and criminal gangs.
Violent episodes involving foreign officials have previously damaged US-Mexico tensions. In 2011, a Mexican drug cartel were blamed for the killing of a US migration agent in the northern Mexico. In the following year, two CIA officers were wounded after their car they were traveling was ambushed by a criminal group.
In November 2014, the Wall Street Journal reported US Marshals have previously entered Mexico disguised as Mexican Marines to take part in armed raids against suspected drug traffickers, raising questions regarding the US government's role in ongoing counter-narcotics operations south of the US border. FBI and DEA agents also took part in the raids, though in smaller numbers and in a "supporting role," according to the report.
Sources: AP, CNN Mexico
Related Posts
Report: Hundreds Die Each Year in Overcrowded Venezuelan Jails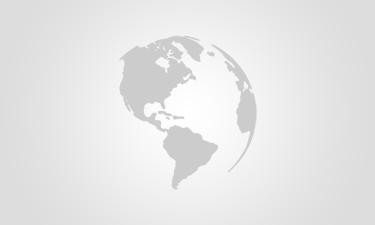 More than 300 inmates were killed in Venezuela's violent and overcrowded prisons in 2014, according to a report from a local prisoner-rights group released on Tuesday, February 24. The report issued by the Venezuelan Prison Observatory (OVP) documents 309 deaths and 179 injuries in jail during the course of the year, a reduction from 2013 when 506 inmates were killed and 616 wounded. "The decreased can be explained by the new prison system, since inmates remain locked up almost all day. What is needed is a greater number of guards, and recreation and work for the inmates," said Humberto Prado, head of the OVP. The report cites disputes among prisoners and clashes with prison guards as the primary cause of death and injury in jail. Between 1999 and 2014, almost 6,500 prisoners died and over 16,000 were injured due to prison violence. "Since the creation of the Ministry of Penitentiary Affairs, in mid-2011, 1,622 inmates have died and 2,328 have been injured," said Prado. Venezuelan jails currently hold 51,256 inmates, but were only built to house 19,000 prisoners, resulting in a serious case of overpopulation, states the report. The OVP also points to a slow judicial system, the lack of prison facilities, and excessive prison sentences as reasons for the poor condition of Venezuelan jails. Of those currently locked up, only 36 percent have been convicted, while the rest await trial — a situation that has attracted the attention of the United Nations Committee against Torture. Despite the overcrowding issue, the Venezuelan Ministry of Penitentiary Affairs has shut down five prisons in recent years, including the only facility in Caracas, according to the report. The OVP based its findings on press reports, complaints filed by inmates and their families, and information from other human-rights groups. [embed height=500]http://www.scribd.com/doc/256904905/Informe-Anual-del-Observatorio-Venezolano-de-Prisiones[/embed] Sources: NTN24, La Patilla, El Universal.