Protests Fail to Halt Kickoff for Nicaraguan Grand Canal
Español Amid ongoing protests from locals and environmentalists on December 22, Nicaraguan authorities laid the cornerstone for the construction of the Grand Inter-Oceanic Canal of Nicaragua in the town of Rivas, on the Pacific shore.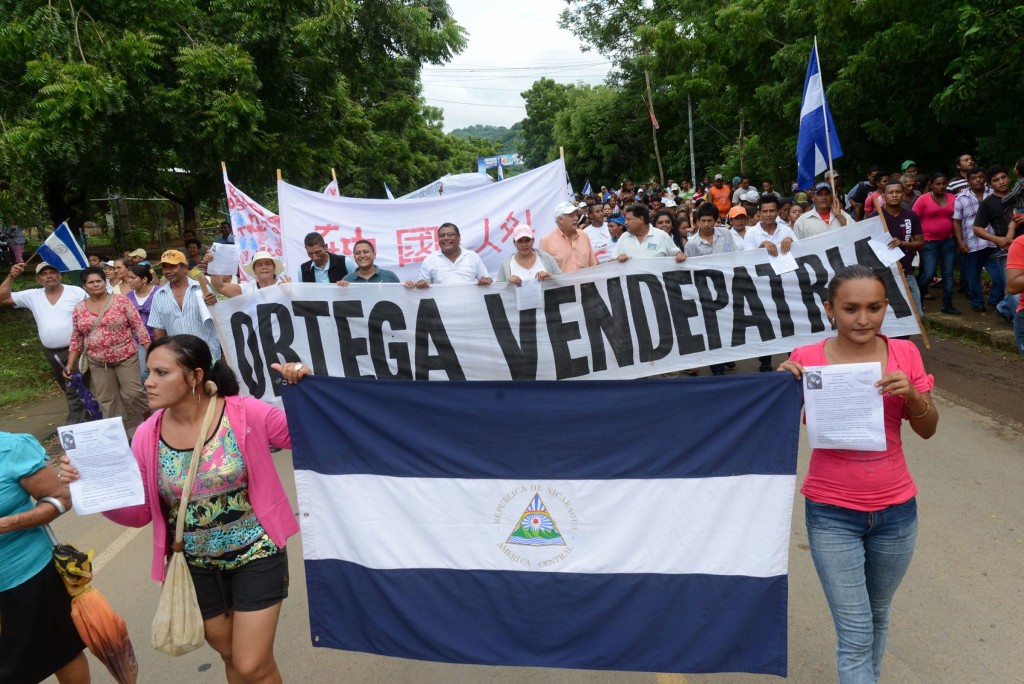 As scheduled, the preliminary construction works of roads and other necessary facilities have begun.
"This day marks the start of the works that will subsequently lead us to begin this majestic, large, work, known as the Grand Canal," said Nicaraguan Vice President Moisés Omar Halleslevens, during a symbolic ceremony to announce the beginning of the construction works.
Hallesleven said this US$50 billion mega project "will not only transform Nicaragua's history and geography, but also its economy in a sustainable way, which is what we Nicaraguans need."
But not everyone in Nicaragua shares the vice president's views. Since the announcement of the Grand Canal several protests have taken place. On December 4, 2014, hundreds took to the street and stoned a vehicle transporting officers of the Hong Kong Nicaragua Development Investment (HKND Group), the Chinese concessionary in charge of the construction works.
On December, 10, over 5,000 people marched in Managua, Nicaragua's Capital, in what became known as the largest protest against President Daniel Ortega in recent times.
While some opposition groups cite concerns over the properties of the locals subject to expropriation, environmentalists have deemed the environmental damage of the construction works as "irreversible." The Cocibolca group, representing dozens of NGOs, filed a petition in November to postpone the construction in Lake Cocibolca until the completion of further environmental-impact studies.
Halleslevens countered that "Nicaragua, with this great canal, seeks to move 5 percent of maritime trade, which will bring great economic benefits, doubling GDP."
Economist Alejandro Rostrán Coen, who has studied the feasibility of a new inter-oceanic canal in Central America, believes the construction of the canal is not prudent: "It is difficult, from a financial point of view, to compete with the Panama [canal]." Rostrán Coen cites the greater length of the Nicaraguan canal and the narrow route available as the main disadvantages.
The construction works are scheduled to be completed by 2019.
Fuentes: BBC Mundo, Diario Las Américas, La Nación.