Venezuelan Regime Plans to Fend Off "US Invasion" with Fishing Boats, Armed Civilians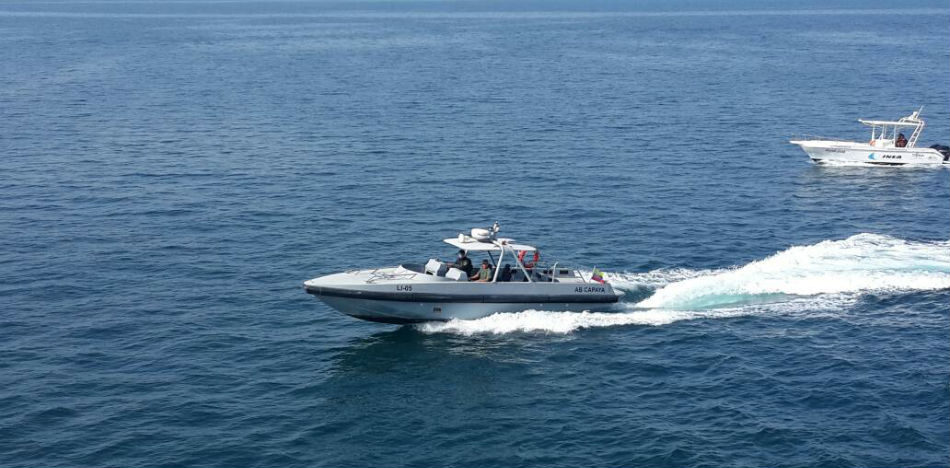 EspañolThis Thursday, August 24, the Venezuelan armed forces carried out defensive drills to prepare for a possible "imperial invasion," employing civilians and fishermen alike ahead of additional further military exercises this weekend.
The exercises will reportedly involve ground troops as well as other parts of the armed forces in the state of Vargas.
The Operational Zone for Integral Maritime and Insular Defense has published several images of drills that military personnel have been carrying out on the Venezuelan coast. The Twitter account reported the use of civilians in small boats.
"PDVSA merchant seafarers are joining marines and soldiers for the integral defense of the homeland," read one official tweet from the organization, which revealed that civilians were being used in the drills.
Embarcaciones adscritas a @inea_venezuela @GuardacostasAnz ejecutan acciones de Defensa con la incersión de #FAES en buque enemigo simulado pic.twitter.com/FcDvpCUraW

— ZODIMAIN ORIENTAL (@zodimainor) August 23, 2017
"Our fishermen, along with our Bolivarian National Armed Forces, are forming access blockades to the Gulf of Cariaco in anticipation of the possible arrival of an imperialist invader," it said.
Apparently, the Venezuelan dictatorship thinks a group of fishermen in boats can prevent the hypothetical "advance of the enemy" on the city of Cumaná, located in the state of Sucre, in the eastern region of the country.
The drills come in response to comments made by United States President Donald Trump, who last week suggested that military action could help prevent the crisis from deepening in Venezuela.
Since then, President Nicolás Maduro has denounced what he perceives to be imminent aggression against his regime, leading him to organize military exercises for the weekend of August 25, in demonstration of the country's military power.
El bloqueo de este acceso marítimo por nuestros pescadores coordinado por la @zodimainor evita el avance enemigo sobre la ciudad de #Cumaná pic.twitter.com/RYRsu9yd9L

— ZODIMAIN ORIENTAL (@zodimainor) August 24, 2017
Our fishermen block off a maritime access route coordinated by @zodimainor in order to prevent the advance of enemy forces into the city of #Cumaná
#AHORA Nuestros pescadores junto a nuestra #FANB ejecuta bloqueo del acceso al Golfo de Cariaco ante posible llegada de invasor imperialista pic.twitter.com/gJROFVnBns

— ZODIMAIN ORIENTAL (@zodimainor) August 24, 2017
#NOW Our fishermen along with our #FANB blockade the gulf of Cariaco in anticipation of a possible foreign invasion.