Chief of OAS Blames Top Venezuelan Ministers for Violent Repression of Protests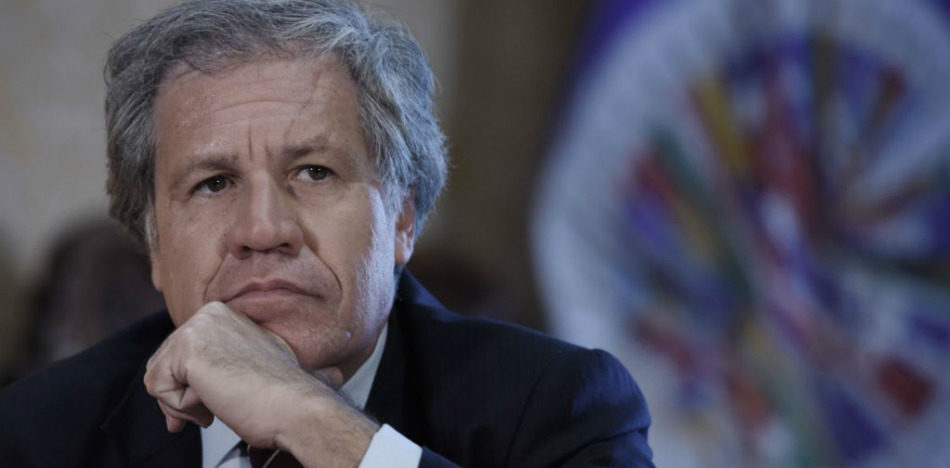 EspañolSecretary General of the Organization of American States Luis Almagro released another statement this week regarding the economic and political crisis in Venezuela. This time he blamed the murder of protesters directly on the country's Ministers of Interior and Defense Néstor Reverol and Vladimir Padrino Lopez, as well as Major General Benavides Torres of the Bolivarian National Guard.
"The Bolivarian National Guard and its leader Major General Benavides Torres are directly responsible for repression," Almagro said. "He has murdered, deprived people of liberty and tortured. This brutal repression shows the National Guard to be a material perpetrator of the violation of rights to life, freedom and the guarantee of due process."
The Secretary General denounced the actions of Reverol and Lopez, saying they were "responsible for every aggression, every shot and every death."
Almagro said the Bolivarian National Guard is an accomplice of the paramilitary groups that have been responsible for so much of the violence and death in recent protests.
"They even support irregular or paramilitary groups that act against demonstrators," he said of the two officials.
Defense Minister Vladimir Padrino López also received direct criticism from Almagro for having "deprived the Armed Forces of their fundamental commitments."
"He is fully responsible for adhering to the criminal conduct of murdering dozens of peaceful demonstrators and is fully responsible for applying military justice to peacefully demonstrating civilians," Almagro said.
He said the Armed Forces can't continue killing and torturing people with impunity, and stressed that "murder and torture for political reasons, for thinking differently, is a crime against humanity, an international crime."