Day 38 of Protests in Venezuela: Opposition Stands Up to Dictatorship's Call to Rewrite Constitution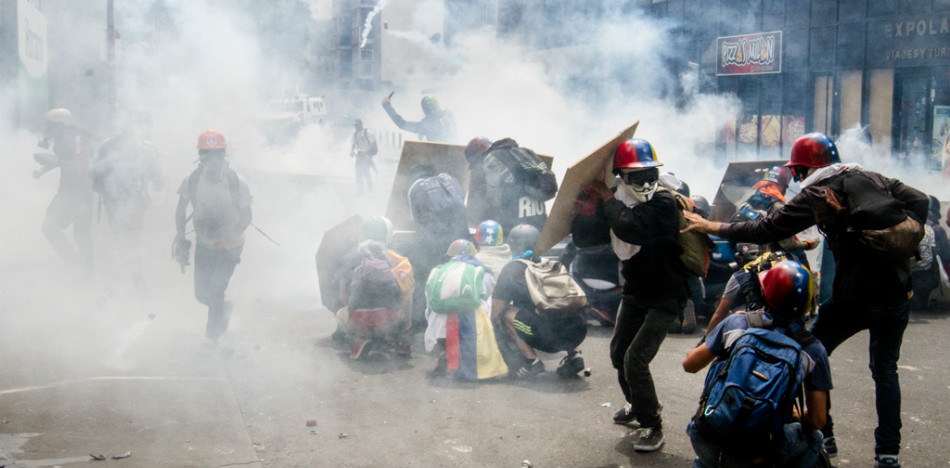 EspañolVenezuelan citizens returned to the streets on Monday, May 8 to protest against dictator Nicolas Maduro's regime and his proposal to convene a National Constituent Assembly. In response to calls from opposition leadership, the streets were once again filled with protesters trying to reach the Ministry of Education.
State official ordered the armed authorities to prevent the opposition's march from reaching downtown Caracas, where Minister of Education Elias Jaua has an office.
After 37 days of protests, confrontations with the state have become even more intense. The number of crimes committed by the regime continue to grow. However, citizens show no signs of leaving the streets.
Today, opposition leaders announced that Venezuela's protests have reached a "point of no return," as violence will most likely continue to escalate.
Photojournalists Leo Álvarez and Blas Santander have reported on activity in the streets.