Colombia Braces for Violent Rise of New Paramilitary Groups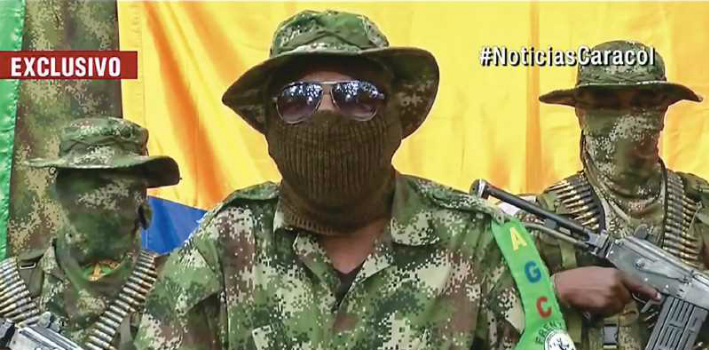 EspañolFour years ago, Daniel 'El Loco' Barrera — one of the most feared drug lords in Colombia — warned of the danger Colombia would face if the authorities didn't stop the growing threat posed by the Úsuga Clan.
"That man is an animal" Barrera said of the clan leader Darío Úsuga, also known as Otoniel. "He's dangerous. He kills for the sake of killing, even children. He doesn't care."
These words coming from as ruthless a criminal as Barrera were alarming. It was unusual for a character like him to express fear as much as he did at the time: "If someone in Colombia is bad, really bad and dangerous, it is Otoniel de Urabá. You will remember him. If the authorities don't take care of Urabá, at least 400 innocent people will die."
This dire prediction four years ago is getting far to close to being the reality. To date, there are about 400 dead, with dozens more falling victim to serious injury.
Four years ago, the Colombian population and the authorities were unaware of the existence of Otoniel and his bloodthirsty group, and the people of Urabá silently suffered the outrages committed by Úsuga. Today, the criminal group has expanded to 22 subgroups.
The United States government now provides US $5 million to the Colombian government, along with a COL $2,500 million reward, for stopping Otoniel.
Úsuga threatens to return Colombia to times reminiscent of Pablo Escobar.
This week, the gang has returned to the front pages of the Colombian media: in an offensive that recalls the darkest days of Pablo Escobar's dominance over Colombia, the Úsuga Clan offered gunmen a COL $2 million reward for every police officer killed. In a week, ten officers in four different neighborhoods were killed.
In addition, while this hunting occurred, Otoniel and his subordinates distributed leaflets informing the population of the imposition of an armed strike: more than 30 municipalities in three neighborhoods were affected. Úsuga managed to instill fear in the population by forcing merchants and schools to close their doors. Several people who did not obey were burned alive in their vehicles.
[adrotate group="8″] In another attack reminiscent of 1980s' Medellin, Úsuga offered COL $20 million for the commanding officers responsible for Operation Agamemnon, the biggest offensive against criminal groups since the search for Pablo Escobar.
Who are they?
Eduardo Pizarro, founder and researcher at the Institute of Political Studies and International Relations (IEPRI) of the National University of Colombia and President of the Victims Reparation Commission, wrote in a recent column for Semana that "while the 25 top leaders of the Autodefensas Unidas de Colombia ended up in prison and 14 of them were extradited to the United States, dozens of middle managers took advantage of the power vacuum to continue committing crimes thanks to accumulated experience. This is the origin of so-called 'criminal gangs.'"
For Pizarro, these emerging bands can't be called "neo-paramilitary" or a "third-paramilitary generation" because they lack a characteristic that defines paramilitary: counterinsurgent motivations.
"Gangs perceive the state as a barrier to their lucrative criminal portfolio," he said. "Illegal mining, drug trafficking, extortion, micro-trafficking and smuggling. How then is it possible to call paramilitary groups those fighting the state as well as those who make pacts of coexistence with the guerrillas?"
In contrast with Pizarro's claims, Director of the Resource Center for Conflict Analysis Jorge Restrepo said the instrumental purpose of paramilitary violence is not only counter-insurgency.
"It was not so in its origins and it is not now," he said. "Even in the territories where they had already expelled the insurgency, the previous paramilitaries continued to exert violence, as in Barrancabermeja in 2001, Cordoba in 1998, Bajo Cauca in 2004."
To Restrepo, there are enough similarities and reasons to allow proper comparison between such gangs as Úsuga with other paramilitary groups.
"Paramilitary violence was also a means of building regional and violent power groups, which corresponded to regional political projects of the traditional and emerging elites," Restrepo said.
Related Posts
Venezuela: Regime-Friendly Daily Sacks Reporter over Panama Papers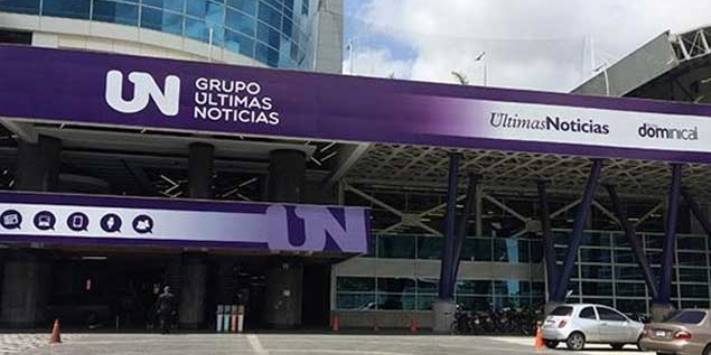 EspañolVenezuela's National Press Workers Union (SNTP) announced on Tuesday, April 12, that journalist Ahiana Figueroa was fired from Últimas Noticias, a government-friendly newspaper, after she participated in the #PanamaPapers investigations. The journalists' union representative condemned the move, claiming it did not respect the country's labor law and job security established by the Venezuelan government. https://twitter.com/sntpvenezuela/status/719947686250680320 According to the SNTP, Ultimas Noticias, together with Nicolás Maduro's regime, is lashing out against journalists who participated in the #PanamaPapers investigation, which exposed huge amounts of corruption involving politicians, businessmen and even religious leaders who decided to invest money in offshore bank accounts. Ultimas Noticias was allegedly bought by businessmen close to the "chavista" government. https://twitter.com/sntpvenezuela/status/719944961966387202 Figueroa, who specializes in economics, had agreed to work on the #PanamaPapers case as a researcher. Read more: Venezuelan acquired Media conceal information control Read more: Venezuelan Pastor rejects #PanamaPapers accusations [adrotate group="7"] Figueroa's report, which became the cause of her dismissal, states Venezuelan Gonzalo Tirado allegedly came to the Mossack Fonseca firm with a "premeditated plan to hide money." She reported that while he was being tried in Venezuela along with his former Stanford Group colleagues, ex-banker Tirado went to the Panamanian law firm to register companies. Source: El Nacional.