Day 60 of Protests in Venezuela: Tear Gas Breaks Up Opposition March against Killings, Repression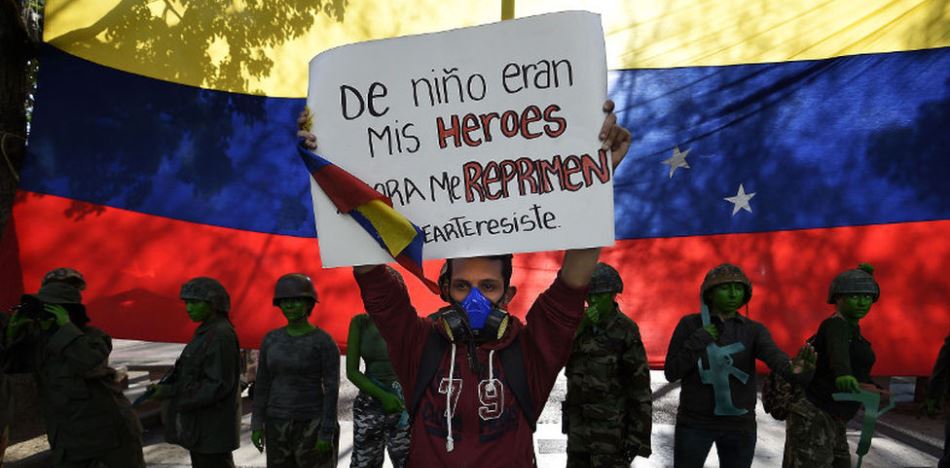 EspañolVenezuela's student movement and political opposition marched to the country's Ministry of Interior, Justice and Peace in Caracas this Tuesday, May 30 in protest of increasing repression by President Nicolás Maduro's dictatorship and the State Security Forces he has ordered to defend it.
The country's main political opposition party, The Democratic Unity Roundtable, originally announced a march to the capital city's various embassies and consulates, but the plan was canceled after word spread that there would be an attack by government forces to attack all international organizations and entities.
The political opposition decided, instead, to join the student protest.
Governor of the state of Miranda Henrique Capriles Radonski said the Ministry of Interior is responsible for directing the paramilitary forces that have resulted in death and casualties on the streets of Caracas and other cities where Venezuelans are protesting.
He specifically accused Minsiter of Interior Nestor Reverol of being the "culprit" of violent use of tear gas, shotguns and other weapons, as well as those who have died at the hands of the National Guard.
Sixty-two people have been reported dead so far, which is about two per day, he said.
"How many more dead does Maduro need?" Capriles asked.
The march began around 3 p.m. on the Mercedes and Francisco Fajardo Highways before reaching Sabana Grande Boulevard a half hour later. It was on Plaza Brión de Chacaíto that Chavista forces began to repress the march.
Around 4 p.m., police broke up the student march with tear gas.
So far, no deaths or other casualties have been reported, but check in to the PanAm Post's Spanish Twitter feed to get minute-to-minute updates.
Sources: El Estímulo; El Nacional