Protests in Venezuela Remain Strong on May Day as Opposition Parties Target Supreme Court, Electoral Council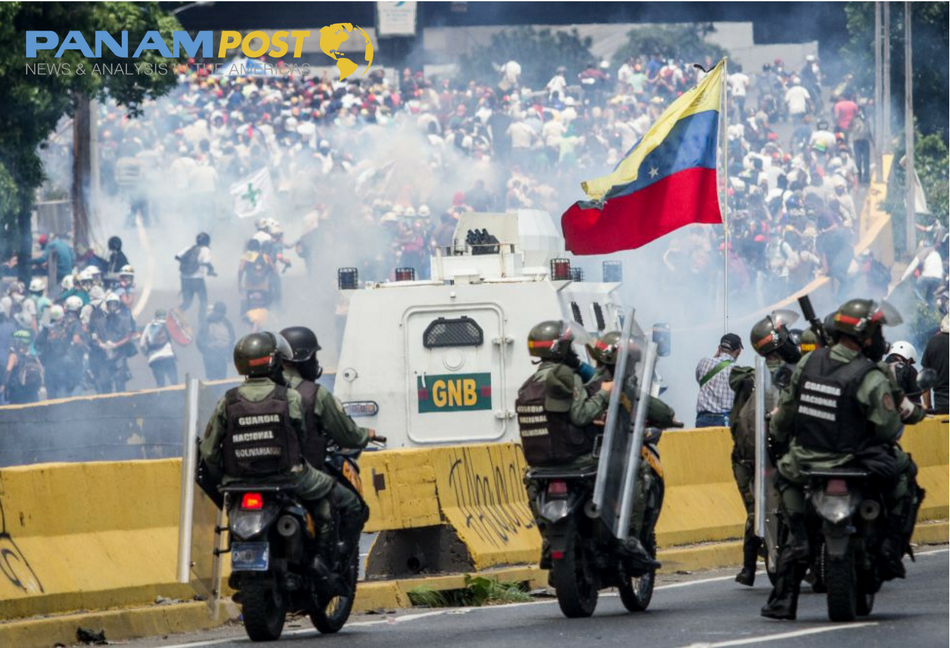 Thousands of Venezuelans are taking to the streets this Monday, May 1 in a continued effort to remove President Nicolás Maduro from the presidency and restore democratic order to the country. On International Labor Day, the marches are focusing on two prominent governmental institutions — the Supreme Court and the National Electoral Council — that have crumbled under the dictatorial pressures of Maduro's regime.
The PanAm Post is live blogging today's events in Spanish.
The Supreme Court, packed with the regime's cronies, remains obedient to Maduro's orders. Most recently, the court ruled to dissolve the National Assembly, the country's legislative body, by claiming that it had been compromised by the political opposition.
The National Electoral Council is responsible for organizing and overseeing free and fair elections, but they've been erased from the electoral calendar along with any chance at a referendum to remove Maduro.
Today, the opposition began marching at 10 a.m. local time toward the buildings of both branches of government with the intention of delivering written demands for the release of political prisoners, the restitution of the National Assembly's legislative powers, and for presidential elections to be held this year under international scrutiny and an impartial electoral council. These are also the conditions upon which the recent Vatican mediation offer would be accepted.
Pope Francis also released a statement today, urging the government not to resort to violence against peaceful protests. Maduro's regime has used helicopters, tanks and tear gas to repress crowds, resulting in countless arrests and injuries. In the past few weeks of protests, 34 people have died.
#CoberturaEspecial Papa Francisco hizo un llamado al Gobierno para evitar la violencia #1demayo #EnVIVOplay: https://t.co/imfiuVrajq pic.twitter.com/OputSlfVY6

— VIVOplay (@vivoplaynet) May 1, 2017
Protests raged in the streets of Caracas last month on a wave of oppositional momentum created by the move that stripped the opposition National Assembly of its powers. The Organization of American States supported the protesters, increasing efforts to address the political, economic and humanitarian crisis in the country.
OAS Secretary General Luis Almagro has been an outspoken opponent of Maduro, gathering international support against his regime from the majority of the organization's member countries. In response, Maduro announced Venezuela will be leaving the OAS, a process that can take up to two years.
Fueling the protests is also the widespread food and medicine shortages generated by government policies that have left millions of Venezuelan citizens without sufficient sustenance or healthcare.