Trump Sweeps Five State Primaries, Clinton Wins Big in Four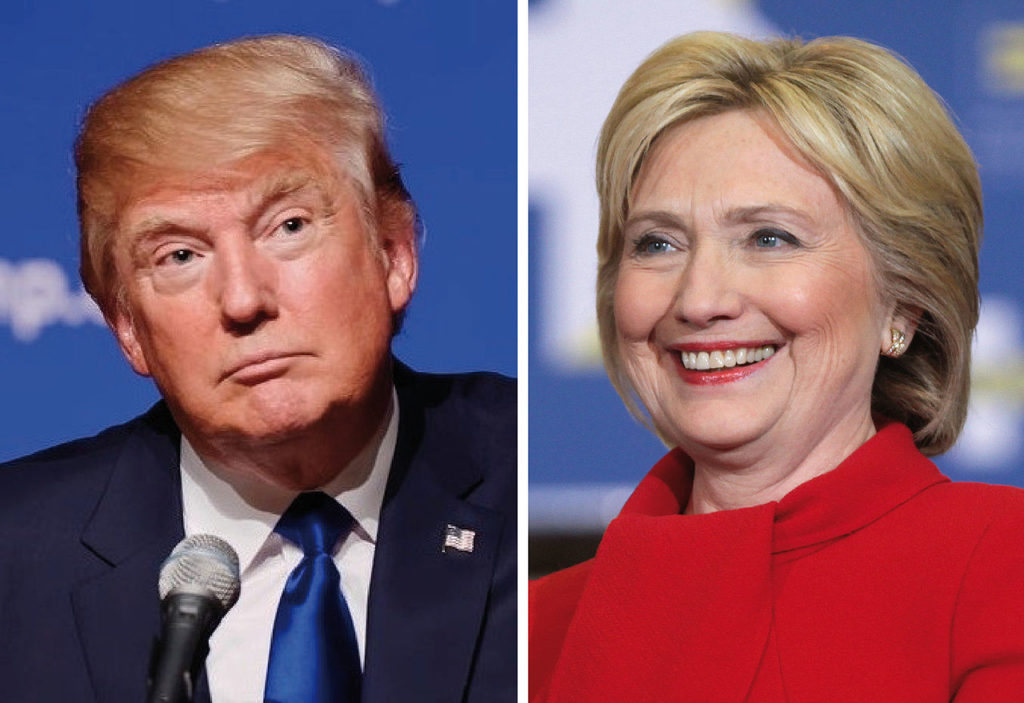 Five states held primaries Tuesday, April 26, with enough delegates on both the Democratic and Republican side for the outcome to all but secure their leads for the rest of primary season.
Pennsylvania, Delaware, Rhode Island, Connecticut and Maryland were swept by billionaire and Republican frontrunner Donald Trump, while Hillary Clinton took four out of five states — losing only Rhode Island to Bernie Sanders.
Clinton won 406 delegates on the night, compared to Bernie Sanders' 168, as well as a vast majority of superdelegates. Donald Trump's sweep gave him 142 delegates on his way to the 1,237 he needs to clinch the nomination. In both cases, the nature of the outcomes of these primaries seemed to give the winners more public confidence in talking about their chances of wrapping up their respective races.
Clinton's victory speech, for example, was less focused on her defeat of Sanders as it was on looking toward the general election, where she will most likely be facing Trump. Trump recently accused Clinton's success of being the result of her playing the "woman card," and she responded during last night's speech in Philadelphia.
"If fighting for women's healthcare and paid family leave and equal pay is playing the woman card," she said, "then deal me in."
NBC News pointed out that Sanders seems to be shifting focus away from trying to win the nomination, and more to using his media attention for influencing party platform.
"The people in every state in this country should have the right to determine who they want as president and what the agenda of the Democratic Party should be," his statement said. "That's why we are in this race until the last vote is cast. That is why this campaign is going to the Democratic National Convention in Philadelphia with as many delegates as possible to fight for a progressive party platform."
Meanwhile, Donald Trump's sweep made it seem even more certain that he will be the Republican nominee.
"It's over," Trump said during his victory speech. "As far as I'm concerned, it's over."
This after a series of angry tweets about the newly declared plan by Texas Senator Ted Cruz and Ohio Governor John Kasich to work together in future primaries (such as Indiana) to stop Trump from winning, and thereby forcing a contested election at the Republican National Convention — which would almost certainly see party leaders force Trump out.
Indiana will be the next state to hold a primary, on May 3, followed by West Virginia and Nebraska on May 10. Unless the plan devised by Cruz and Kasich has unexpectedly wild success, don't count on these states changing the race too drastically.