Terrorism Leaves No Room for Latin America to Sit on the Sidelines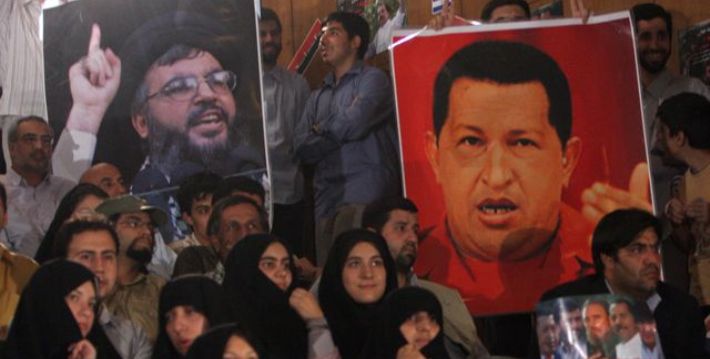 EspañolAfter the Islamic State's (ISIS) multiple attacks in Paris on November 13, 2015, the fight against jihadi terrorism has become a priority on the West's international agenda once again.
François Hollande, president of France, addressed his parliament in a joint session in Versailles, which was called for only the second time since 1848, and openly stated that France was at war. This came after France bombed at least 30 ISIS targets in its Al Raqqa bastion in Syria.
The 28 countries of the European Union unanimously supported France's request to activate the community clause for collective defense in accordance with article 51 of the United Nations. This establishes that if a member state is a victim of aggression on its territory, the others must help and support it with all available means.
Although Latin American countries might be far from current events in Europe and the Middle East, the region cannot escape the consequences of Islamic terrorism. Venezuela, for instance, is an oil-rich western nation with an important geostrategic position. This brings the country under terrorists' attention, especially as a place to attack the United States and other countries.
There might be no hard evidence linking ISIS to Latin America, but there are growing suspicions that the group has penetrated the region. In recent days, Trinidad and Tobago's government has strengthened its security measures with US assistance. This came once they realized that several Trinidadians had recently joined the terrorist group.
Furthermore, according to the US State Department's Bureau of Counterterrorism, at least two terrorist networks linked to Hezbollah have been operating in Latin America for years. They have been based mainly on Venezuela's Margarita Island.
The dimension of recent ISIS attacks require concrete measures. There's no room for ambiguity or neutrality. Venezuela and other Latin American governments should join the global fight against terrorism and make this issue a priority in their domestic and foreign policy. Latin American and Caribbean countries should not only cooperate by sharing intelligence. They also have to reject terrorism in an active and unequivocal manner.
Latin American countries need a new strategy for foreign-policy programs against the global terrorist threat if they want to survive this Third World War, as Pope Francis has called it. They have to participate in the war and influence its outcome.
In Venezuela's case, there's an urgent need to change the Chavista regime's foreign policy, which was designed exclusively to advance political and ideological interests — as opposed to the true interests of the Venezuelan people.
[adrotate group="8″]
In the new world scenario, in which the United States and Europe lead a broad, global coalition in their war against Islamic terrorists, it has become more necessary and urgent than ever for Venezuela to have a clear, realistic, and coherent counterterrorism policy.
This is unlikely to happen under Nicolás Maduro's current government. Nonetheless, South American countries and the rest of the international community should pressure him to take this decision, just as they are now pressuring him to hold free and fair elections, under international observation and control.
Related Posts
Underdog Mauricio Macri Brings Down Kirchner Rule in Argentina
EspañolOpposition-leader Mauricio Macri is poised to become Argentina's first non-Peronist president in decades, putting an end to 12 years of socialist-leaning Front for Victory rule. With over 66 percent of polls counted, preliminary official results give the Cambiemos (we change) candidate a 7 percent advantage over the ruling-party candidate, Daniel Scioli. A businessman and soccer-club president turned congressman and Buenos Aires mayor, Macri surged in the polls after a surprising performance in the first round of the election. Election day was relatively calm, at least by Argentinean standards. Transparency-watchdog Ser Fiscal received at least 102 complaints of irregularities, including stolen and doctored ballots, small explosions, closed stations, and foreigners allegedly crossing the border to vote for President Cristina Kirchner's successor. Voting centers across the South American nation remained open from 8:00 a.m. to 8:00 p.m. local time on November 22. And José Luis Patiño, founder and chief technology officer at Ser Fiscal, told the PanAm Post that all complaints would show up on a map detailing electoral crimes. Around 14:00 local time, Patiño said half of Argentina's registered voters had already cast their ballots: "So far the election has been calm, but problems usually arise afterwards, when local leaders begin realizing who is leading the race. If something wants to try anything, he'll do it near the closing time." However,"when there is a lot of control, those with bad intentions fail," he explained. A member of Ser Fiscal also told the PanAm Post that he had received a complaint about two unidentified individuals who had exploded spray cans near two schools that functioned as polling stations in San Martín, Buenos Aires province. No one was injured, however. According to Patiño, the most common complaint had to do with altered ballots for the Cambiemos candidate, Macri. Argentineans sent Ser Fiscal photos of voting ballots whose top corner had been ripped off. Nevertheless, the electoral authority recognized those documents as valid, he said. As for the complaints that dozens from neighboring Paraguay were crossing the border to participate in the election, Patiño explained that they could vote if the had an Argentinean ID: "They are just like another citizen. Anyone who has a [valid] document can vote." International observers came to Ser Fiscal's offices for an informal meeting, Patiño said: "We invited people from different countries. We met with observers from Peru, Venezuela, and Brazil, who came with electoral authority's representatives." In the first round of the election, on October 26, Ser Fiscal received a little over 1,500 complaints, the lowest record in years. Patiño put it down to "an awareness in Argentinean civil society that created more accountability and a better democracy. This translated not only into more people signing up to monitor the election, but also into the first presidential debate being organized by civil society." Voting for Change In Buenos Aires, the PanAm Post talked with several voters near polling stations on Sunday morning. Inés, who wished to remain anonymous, voted for Macri: "I voted for change because I think his administration will do a lot, will open up the country." Ricardo Ramírez, on the other hand, chose Scioli because he wanted to build on the legacy of the Kirchners: "Cristina [Kirchner] did the right thing, and Scioli can improve those that were left incomplete." Patricio, who also preferred to withhold his full name, said he voted for the opposition candidate because Kirchner's ruling party had been in power for long enough. Horacio Wuille Bille voted for Macri because he longed for change: "The government has played its role. They have been in power for 12 years. I think Macri will have to put the economy in order and restore the country's institutions — to make the government abide by the Constitution and laws, not the other way around." A female lawyer, fed up with the lack of dissent under Kirchnerism, said she didn't want her bosses to find out "that [she] voted against [Scioli]." She hopes that Macri will focus on corruption and malnutrition among children. Another woman, a journalist, said she cast a blank vote because neither candidate pleased her. She deemed Scioli "incompetent" and Macri "an untrustworthy person." Translated by Daniel Duarte.