Chile and Argentina Finalize Bilateral Agreement to Boost Commerce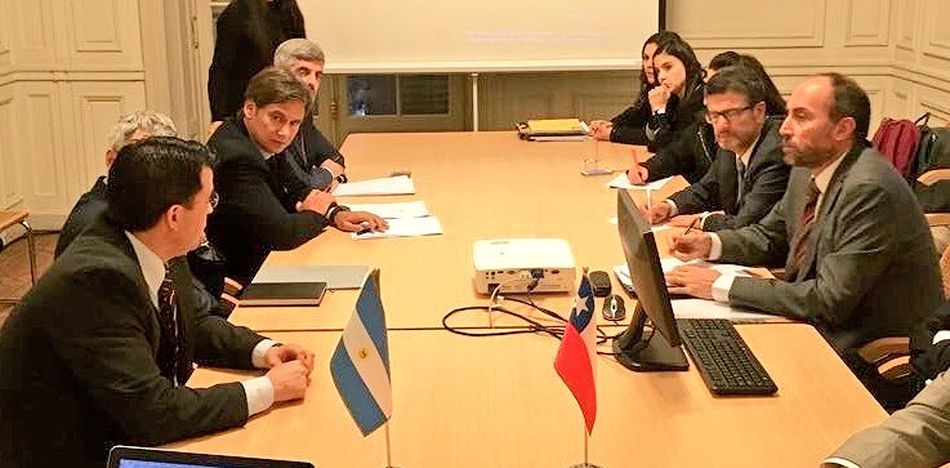 EspañolOfficials in Chile and Argentina are finalizing the last rounds of negotiations to expand bilateral trade agreements they are expecting to sign in October after a full legal review.
The agreement will allow both countries to expand legal mechanisms for governing on commercial matters related to investments, public procurement, telecommunication and e-commerce, among other things.
The agreement reportedly seeks to improve the technical standards of the two countries' commercial relationship, as well as sanitation and customs procedures already in place.
According to Paulina Nazal, Director of Chile's International Economic  Relations, the agreement will benefit both countries by eliminating roaming for international cellphone use.
In a statement, Nazal explained the stages in which the measure will be applied:
"In the first year, after the new agreement is put into action — hopefully by next year — the parties will commit to reducing roaming charges, which means that a customer from Chile would be charged the same rate for using the network that they while in Chile."
The VAT associated with that service will be worked out in the second year, her statement said, as the two countries treat those taxes differently. "We could be talking about a total elimination of roaming between the two countries," the statement said, "but from the first year we will see a significant reduction in revenue from cell phone charges."
Nazal also stressed that "there will be benefits for all tourists, for business, for people who travel. It's going to be super important."
"El Acuerdo Chile Argentina incluye capítulos en M. Ambiente, Género, Pymes, y Cooperación, un marco regulatorio moderno", Dir. @PabloUrria pic.twitter.com/oqpZIYQQFp

— DIRECON (@DIRECON_CHILE) September 27, 2017
"The agreement between Chile and Argentina has chapters on The Environment, Gender, Small Businesses, and cooperation; the mark modern regulation", Dir @PAbrloUrria
Source: Cronista, Emol, La Nación.