Protesters in Ecuador Demand Recount, Warn of Socialist "Dictatorship"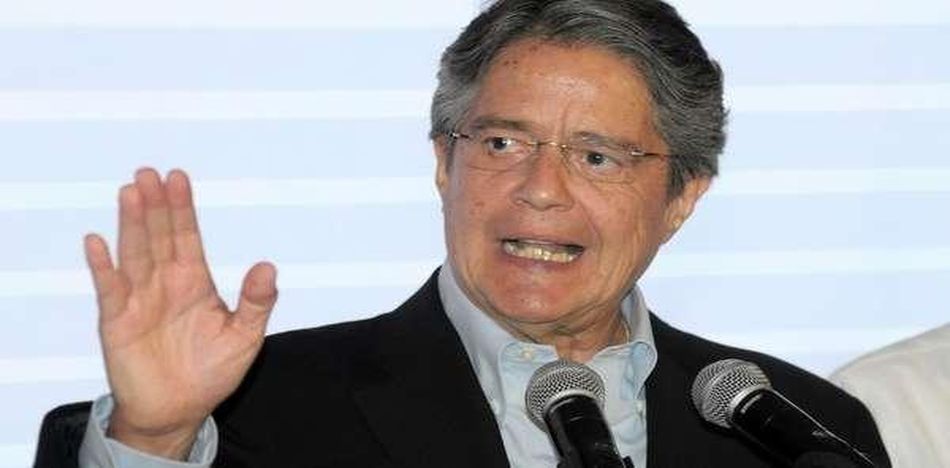 Following the announcement of the presidential victory of the ruling party's candidate, Lenin Moreno, the Ecuadorian opposition have protested against the results due to an alleged "electoral fraud."
Thousands of citizens, mostly supporters of the Movimiento CREO, have gathered outside the National Electoral Council (CNE), and have remained there since Sunday night, April 2.
However, on Tuesday, April 4th, the number of demonstrators increased after the ruling party candidate's victory was announced.
"Democracy yes, no dictatorship" were part of the slogans that demonstrators shouted out loud.
The protests have not only taken place in the country's capital, but also in other cities, including Ambato and Cuenca.
Intersections have been closed by young people setting up campfires and black flags can be seen on the street held by citizens who are dissatisfied with the ruling party's triumph.
The recount of votes was requested by the Ecuadorian people after opposition leader Lasso's assertion that there was "fraud" in the published results.
Today, Wednesday, April 5th, the opposition candidate from the party Creando Oportunidades (CREO), will present the technical and legal support to prove there was "fraud", along with the director of the CREO, Cesar Monge, and a team of lawyers at the Hilton Colon hotel in Guayaquil.
Lasso already warned that he and his team predict that their request will be denied, but said that this would confirm the fraud.
"We foresee that they will deny our requests, but the denial of our requests confirms their fraud," he said.
According to official data announced last Tuesday by the country's electoral authority, Moreno won by a margin of more than two points.
Tweet: Third night watch in Quito. Protest on Eloy Alfaro and Los Shyris Avenues.
Tweet: "Free people, remember the saying: We can acquire liberty, but once it's lost you can't recover it again."
Tweet: Hundreds of citizens remain in front of the National Electoral Council. Citizens give speeches about defending electoral results.
Tweet: Protest in Quito. Eloy Alfaro and Republica Avenues blocked.
Three out of four exit polls had showed Lasso as the winner when polls closed at 5pm, but Moreno ended up winning by a slender margin.
Sources: La República; El Universo
Related Posts
Bolivian Deputy Minister Mandates Indigenous Aymara Language on Wednesdays
Español Bolivia's Deputy Minister of Decolonization, Felix Cardenas, reported that on Wednesdays, the only language allowed at that government office will be Aymara. "At the Decolonization Ministry, every Wednesday will be language day. On this day, nobody will be allowed to speak another language besides Aymara, which we should all know," he said. Read More: Bolivian President Claims OAS Staged "Coup" to Hold Venezuela Meeting Read More: Venezuela's Ally Bolivia Cancels OAS Meeting on Maduro Coup The deputy minister explained that the measure is a way of putting the native language that officials have been learning  into practice, since, as established in Article 234 of the Political Constitution of the State, all public servants must learn a native language of their region and be able to speak it fluently. Cardenas asserted that he has certified approximately 20,000 public officials in Aymara and Quechua at an initial level, out of the 350,000 who work in public institutions, governor's offices, municipalities, and decentralized entities, without taking into account the School of Plurinational Public Management (EGPP) and the Institute of Languages and Cultures' certificates. googletag.cmd.push(function() { googletag.display('div-gpt-ad-1459522593195-0'); }); Likewise, the deputy minister announced that between next May and June, there will be an evaluation of the entire state apparatus to verify that everyone has knowledge of a native language. "Starting in May, we will enter each ministry, government office, and municipality, to verify if public servants speak a native language, as established in article 234 of the Constitution," he said. According to Cardenas, "each public servant" will be evaluated, and then a report will be delivered to the highest authorities of each public entity to make a decision regarding employees who do not meet this standard. Cardenas explained that the inspections will be carried out in coordination with the EGPP and the Institute of Languages and Cultures. Evo Morales, who is of Aymara descent, was the first indigenous president in the nation's history. Lately he has been at the center of controversy over his plans to run for an unprecedented fourth term. Sources: El Deber; Correo del Sur