Ecuador's President Elect Offers to Host Colombian Negotiations with ELN Guerrilla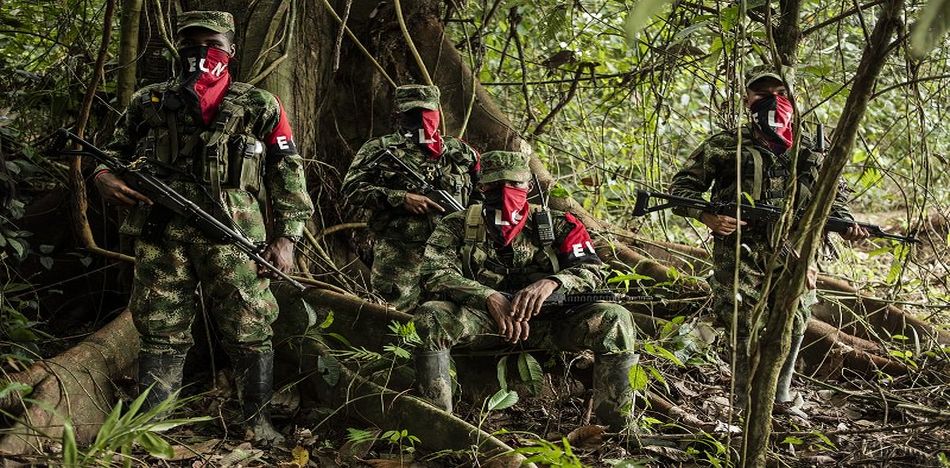 Ecuadorian president elect Lenin Moreno and Colombian president Juan Manuel Santos met yesterday at the presidential residence, the Casa de Nariño, in Bogota, where Moreno offered up Quito as a permanent host site for government negotiations with the ELN rebel group. He told Santos that "we are going to continue with this process that was undertaken on behalf of the Colombian government with the FARC. We once again wish to emphasize our intention that Quito be the permanent host site for negotiations until peace is achieved. To that effort we commit all our support, all our help. Peace is good for all."
Ecuador's recently elected president, Lenin Moreno, has maintained a continuous dialogue with Colombian authorities, and president Juan Manuel Santos. Both leaders reaffirmed the need to strengthen the bilateral relationship between the two countries.
Areas of special interest include security, energy infrastructure, development, investment, trade, and human mobility. The meeting set out a road map to further the economic and political relationship between two countries.
Ecuador is particularly interested in continuing its pivotal role in the Santos-ELN Agreement; the ELN, or National Liberation Army, is the second largest guerrilla group in Colombia.
The Ecuadorian president added that "there are commercial issues that need to be strengthened, many issues that we have in common that we have to continue talking about."
On the other hand, Santos highlighted the progress that has been made by both Quito and Bogota in recent years, adding that "Ecuador has always supported us in the peace process and is supporting us in the process with the ELN. They are hosting the negotiations, and we have also always found common denominators in our vision for our peoples to thrive simultaneously. The Ecuadorian and Colombian people are inexorably bound by a very lively border, culture, and history."
This is Moreno's first visit to another country after being declared winner by the National Electoral Council in the second round of April 2 against opposition leader Guillermo Lasso.
Moreno also used the opportunity to grant his blessing to the Nobel peace prize received by the Colombian president, which he suggested was granted in a fair way.
Source:  La República