Fugitive Martinelli on the Run from Panama's Highest Court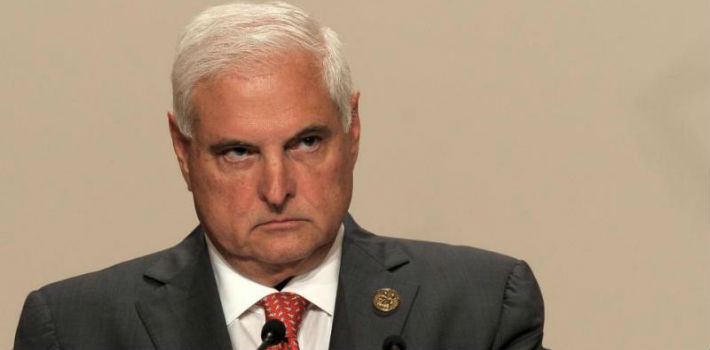 EspañolPanama's Supreme Court of Justice (CSJ) asked the country's Electoral Tribunal on Monday to remove the political immunity of former President Ricardo Martinelli (2009-2014), so they can try him for rampant corruption, allegedly carried out by his administration.
Martinelli, as the most senior figure in the opposition Democratic Change (CD) party and a congressman for the Central American Parliament (Parlacen), can only be investigated by the Central American nation's highest court.
On Tuesday, the former president's lawyer Rogelio Cruz was notified of the tribunal's request, but he argued that the news should be delivered personally to Martinelli so he can prepare his defense.
The businessman and politician has been outside of the country since January 28. On that day, by unanimous vote, CSJ members agreed on their "knowledge of the legal case" against him for alleged irregularities in the purchase of foodstuffs under the National Help Program (PAN), a national body responsible for emergency relief.
On the same day, Martinelli traveled to Guatemala to attend a meeting at Parlacen headquarters; his location afterwards became unknown, although reports surfaced that he'd touched down in Ireland, and later, Italy.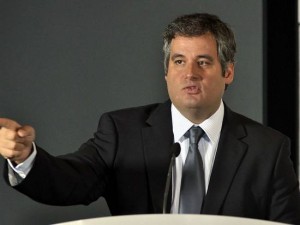 Two former PAN directors, Giacomo Tamburrelli (2009-2012) and Rafael Guardia Jaén (2012-2014), have given statements to the Public Ministry that Martinelli personally approved multiple million-dollar contracts for food purchases which are now under investigation for overpricing and extortion payments.
Tamburelli has been under preventative house arrest since December. He faces charges of illicit profiteering in the case of a US$45 million dollar payment for dehydrated food for school cafeterias.
Guardia Jaén was arrested for the same crimes in November 2014, and remains imprisoned in the Gran Joya prison near Panama City.
Mounting Accusations
Former Minister of the Presidency Demetrio Jimmy Papadimitriu (2009-2012) added to the evidence given by the two former PAN chiefs on Wednesday when he told authorities that Martinelli knew all the details of the marked-up purchases.
Papadimitriu presented the Attorney General's Office with a letter, which he also shared on Twitter, claiming that it shows Martinelli asking him to approve requests made by Tamburrelli.
Martinelli responded an hour later:
Esa NO es mi firma. No tiene fecha y habla del Fis no del PAN. Este sr es capaz de todo . Justicia selectiva? Falso pic.twitter.com/aYEP7zrvlA

— Ricardo Martinelli (@rmartinelli) March 10, 2015

"That is not my signature. It has no date and talks about the Social Investment Fund (FIS) and not the PAN. This man is capable of anything. Selective justice? False."
The former minister handed a copy of the document to the Attorney General's office after Sidney Sittón, one of Martinelli's lawyers, denounced Papadimitriu before the same body for corruption in public office. Sitton alleges that Papadimitriu has US$300 million illegally stashed in Andorra, and called for the judicial assistance of the European principality in investigations.
Papadimitriu meanwhile asserts that Martinelli is behind various accusations made by Sittón as revenge for the support he gave to the electoral campaign of Juan Carlos Varela, current President of Panama and the former head of state's chief rival. Varela has likewise dismissed the allegations against Papadimitriu as politically motivated.
Annette Planells, coordinator of the Independent Movement (Movin) party — dedicated to reviewing public spending and keeping government officials in check — dismissed the allegations made by Martinelli that he was the victim of persecution: "Of the nine CSJ magistrates, five were named by Martinelli himself."
As well as the PAN case, on March 7 three judges in the city of Naples, Italy, alleged that Martinelli extorted and intimidated an Italian firm so it would finance the construction of a pediatric hospital in Panama. The claim opens the possibility that the Panamanian politician could be judged in Italy.
No Records, No Problem?
In September 2014, the new director of PAN Rafael Stanziola revealed the magnitude of the sums administered by the body. Stanziola said that between January 2010 and July 2014 its purchases reached US$1.2 billion, and admitted that no detailed register exists regarding the use of this budget, despite the law indicating that PAN should only spend in cases of emergency.
Stanziola argued that PAN spent a third of its entire budget for the four-and-a-half-year period in 2013 alone, during an election period. Some $14 million was designated for the purchase of toys, with the order for purchase failing to specify details about their distribution.
Planells claimed that Martinelli abused the ease with which funds could be withdrawn from PAN, due to the fact that its "emergency" character made procedures easier than normal state purchases.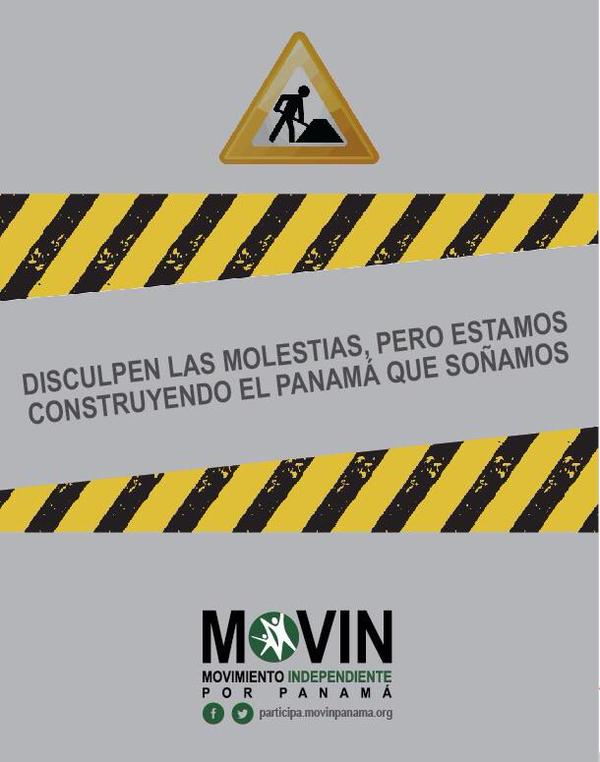 The activist told the PanAm Post that wrongdoing by the government agency was suspected during Martinelli's administration, but the truth about the funds only recently became apparent.
"They've already impounded $18 million and 19 apartments from Guardia Jaén. We're talking about a second-level director, not even a high profile minister," Planells emphasized.
She noted that the case isn't the first time that a former president of Panama has been investigated, but is the first case of the CSJ bringing a lawsuit against one. For Planells, the court should make a preliminary judgement to inspire confidence in an eventual sentence being delivered.
Panama ranks at 94 out of 175 countries analyzed in the Corruption Perception Index 2014, carried out by Transparency International. With one being the greatest level of corruption and 100 the smallest, the Central American nation obtained a score of 37. The regional average in the Americas was 45, while Venezuela and Haiti received only 19 points.
Wiretapping Scandal Adds to Pressure
On February 19, the CSJ also grouped seven individual criminal complaints against Martinelli for illegal wiretapping into a single case.
According to testimony given by the current director of Panama's Security Council, in 2010 the Martinelli administration bought high-tech listening equipment (since disappeared) at a cost of $13.5 million, paid for by PAN funds.
The Attorney General's office is accusing Martinelli of crimes against the right to privacy, which holds a penalty of three to five years in prison as a public official. Former Security Council Secretaries Gustavo Pérez and Alejandro Garuz both await trial for the same charges from jail.
Up until February, Martinelli had accumulated 14 criminal complaints, and eight processes against him in the CSJ, all of which are still under investigation.
Translated by Laurie Blair. Edited by Fergus Hodgson.