Donald Trump Lashes Out at Mexico's Drug-Fueled Violence, Strengthens Promise to Build Border Wall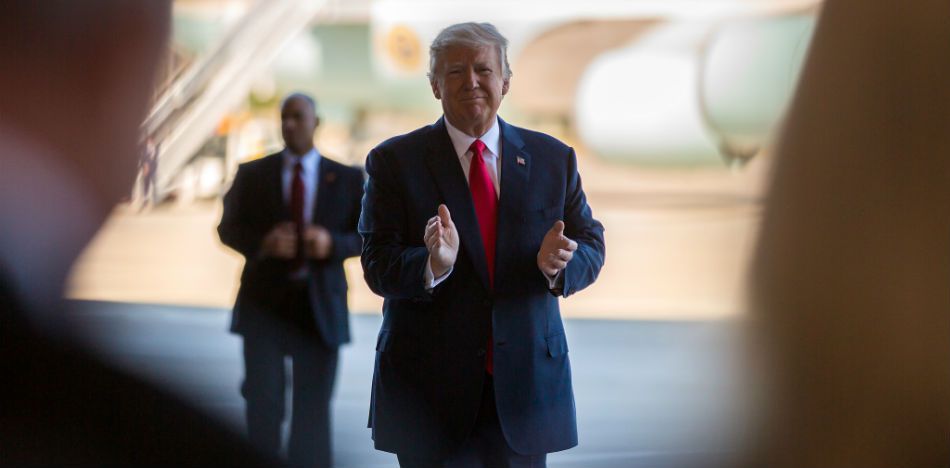 EspañolUS President Donald Trump has lashed out at Mexico again, this time in a tweet he posted Thursday, June 22 that read, "Mexico was ranked as the second deadliest country in the world after Syria. Drug trade is largely the cause. We will BUILD THE WALL!"
Trump expressed the same sentiment last May by sharing a Drudge Report article finding that drug cartels made Mexico one of the most dangerous countries in the world.
Last week, Trump said he was considering putting solar panels on the border wall, suggesting that the energy produced would allow the project to virtually pay for itself.
The White House issued a statement clarifying the solar panel idea, saying that Trump had personally considered it but that it was not an official government project.
Mexico was just ranked the second deadliest country in the world, after only Syria. Drug trade is largely the cause. We will BUILD THE WALL!

— Donald J. Trump (@realDonaldTrump) June 22, 2017
Mexico's Foreign Ministry issued a statement Thursday in response to President Trump's tweet, pointing out that other countries in the Americas — such as Venezuela, Belize, Colombia and Brazil — have higher homicide rates.
Comunicado de la @SRE_mx respecto a las afirmaciones del Presidente de EUA sobre la violencia en México: https://t.co/w8Ag6CdLQj

— Luis Videgaray Caso (@LVidegaray) June 23, 2017
"The illicit drug market is in fact the most important cause of violence in Mexico, and drug trafficking is costing millions of lives, both in Mexico and the United States," a statement from the Mexican government read.
In the official statement, the Mexican Foreign Ministry said pointing fingers won't help solve the problem. Instead, it emphasized the importance of working together to fight drug trafficking "based on the principles of shared responsibility … and mutual trust."
Source: Noticieros Televisa