Mexico Is Ready for NAFTA Renegotiation Talks This Summer, Border Wall Not On the Table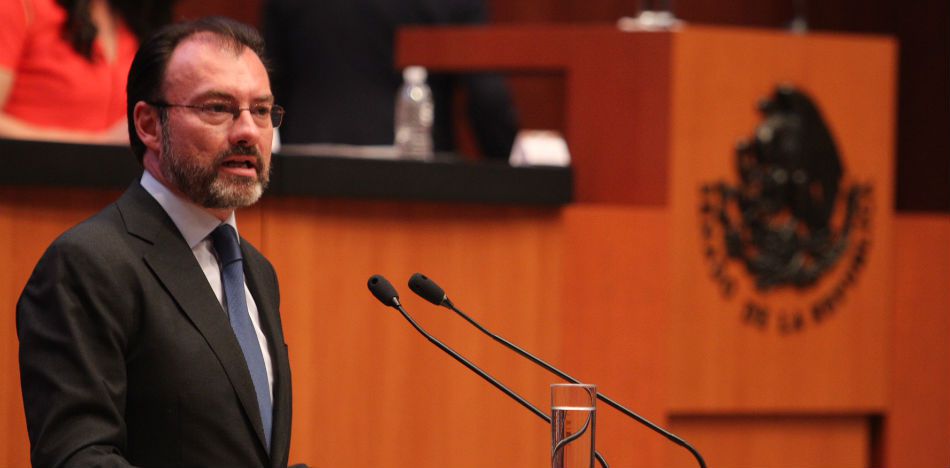 EspañolRenegotiations of the North American Free Trade Agreement (NAFTA) will begin this summer, according to Mexican Foreign Secretary Luis Videgaray Caso.
"Mexico is a sovereign nation that believes in the rule of law, international law," he said, "which faces a process of constructive dialogue in good faith, in pursuit of an integral debate."
As for the current relations between Mexico and the United States, Videgaray asaid that it is "deep, with contrasts and complexities" but that there are opportunities for growth if the dialogue remains authentic. He also said that there has been progress in establishing specific negotiation objectives and the limits of NAFTA.
Tweet: At a work meeting with the Mexican Embassy's team in Spain, at the beginning of our visit to the Binational Commission.
"We are going to face this calmly, confidently, fearlessly," he said. "We know how important the United States is, but we also know how important Mexico is for that country. We know we're going to get a good start, and we want to start soon."
As for the construction of the border wall between Mexico and the United States, the foreign minister had a stern comment to make as well:
"I want to make it clear that the continuation of that wall, that is already 600 kilometers long, is not a subject of bilateral relations," he said. "Mexico has not and will not sit down to talk to the United States about that issue, and will not contribute to that in any way. "
Source: López Dóriga Digital
Related Posts
Guatemala Promises Mexico Extradition of Fugitive Ex-Governor, Says "Will Never Be a Haven for Criminals"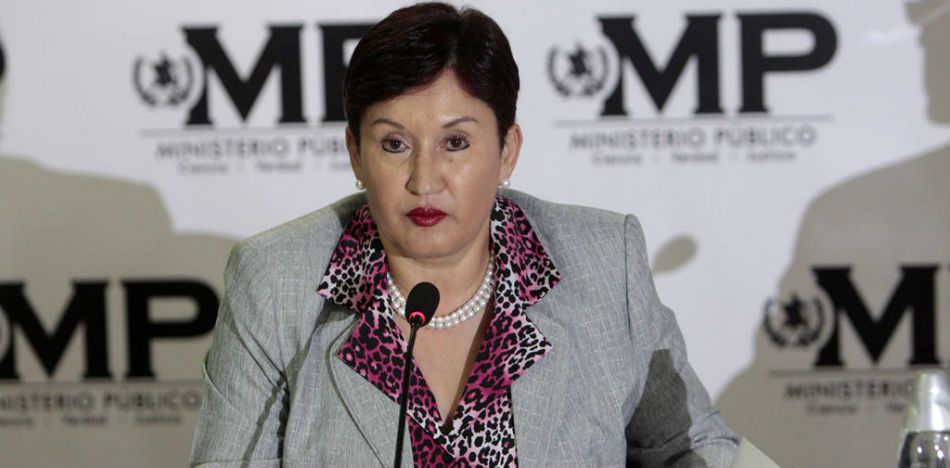 EspañolGuatemala took a strong stance against fighting crime in Mexico this week following the discovery of ex-Governor of Veracruz Javier Duarte in Panajachel. Guatemalan Attorney General Thelma Aldana said her country "will never be a haven for Mexican criminals," adding that she will fully support the Mexican Attorney General in the criminal proceedings and extradition process of Duarte, who was arrested last Saturday night for stealing funds that would have been used for hospitals, schools and other public institutions in his Mexican city. "Duarte's arrest is definitely a message from Guatemala," Aldana said. "We don't want to be a country that tolerates people wanted by other nations. On the contrary, we want to work with our neighbors to help them seek justice." googletag.cmd.push(function() { googletag.display('div-gpt-ad-1459522593195-0'); }); "We definitely do not want to become a home for Mexican criminals," she added. "This former governor's arrest is also a message to Mexican drug traffickers that the prosecutors in their country and Guatemala are organized, in cooperation with public ministries and we are united to fight against crime." Read More: Common Objections to Skeptics of Trump's Immigration Ban, Answered Read More: Trump Administration Stumbles on Immigration Message Following First Trip to Mexico The most respected public prosecutor in Central America also complained that because of the few resources available to the Public Prosecutor's Office, Mexican mafias are currently penetrating Guatemala arms and drug trafficking, among other crimes that are carried out near the border with Mexico. As for the preparedness of Guatemalan institutions, Aldana said that her country will "certainly be transparent, objective, with due process, the right to a defense and in collaboration with the Mexican Attorney General in anything required from us. " Source: El Universal