Protests Continue in Mexico in Response to Deregulated Gas Prices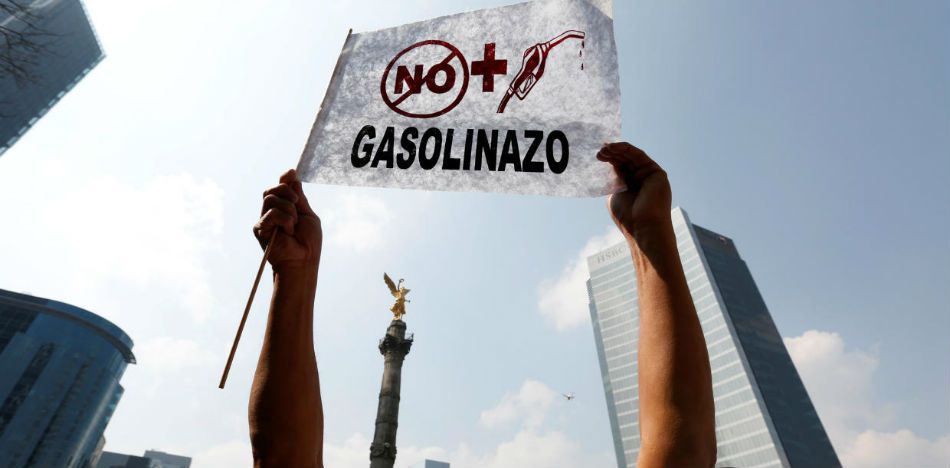 EspañolProtests in response to gasoline price spikes continue in Mexico, as 17 states witnessed various forms mobilization over the weekend that often resulted in blocked filling stations.
Nuevo Leon, in northern Mexico, reported that citizens blocked access to two Petroleos Mexicanos (Pemex) filling stations in Santa Catarina and Cadreyta, as well as five gas stations in the state's metropolitan area. Protesters were demanding that the federal government regulate the gasoline market, as it had been before the spike late last year.
A similar situation was reported in Ciudad Madero, Tamaulipas, where several citizens denied access to a Pemex fueling station, while in Guanajuato protesters blocked access to a state-run gasoline station.

In the northern state of Sonora, around fifteen thousand people marched to a government building to protest against the prices, as well as against the lack of medicine in the health center.
One of the largest demonstrations against the "gasolinazo," as it has been called in the country, was registered in Guadalajara, Jalisco, where around four thousand people marched from four different points in the city and met in Freedom Square.
Protesters in Ensenada, Baja California, reportedly marched toward a local government office to protest as well.
After February 13th, there will be daily fuel adjustments, according to officials, that follow international market trends rather than prices fixed by the Finance Ministry.
Source: El Universal