GM Responds to Trump's Tariff Threat: We Have No Plans to Pull Mexico Operations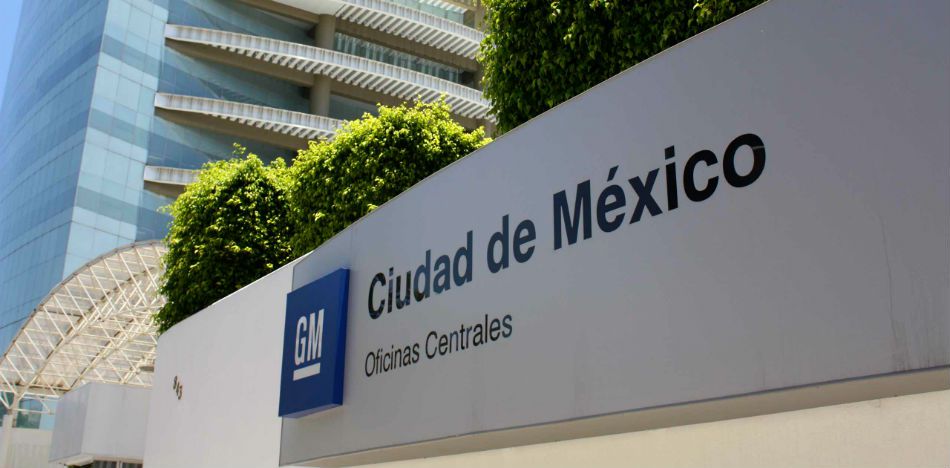 EspañolWhile Carrier and Ford have both recently backed out on plans to move operations to Mexico as a result of what some have called pressure from President-elect Donald Trump, one company isn't shying away from its commitment to working intentionally.
General Manager of General Motors Mary Barra said she does not plan to move her production of small vehicles from Mexico.
Decisions involving capital within the automotive industry are made two to four years in advance, she said in response to threats made by US President-elect Donald Trump.
He recently said that if General Motors wants to import vehicles from Mexico, it will have to pay "a large border tax."
Currently, General Motors imports a small number of Cruze Hatchbacks from Mexico to the United States.
Barra said it was too early to comment on a tax that the President-elect might impose, and that General Motors' strategy and Trump's goals have much in common with trade and employment.
"I am very anxious to be part of a solution that will allow the country to grow stronger in the hands of businesses, along with our manufacturing capacity," Barra said at an event where General Motors presented its new GMC Terrain truck. The manufacture of such a model will be moved from Canada to Mexico; however the details of the change of location are not known.
Barra will play a major role in the new US administration as a member of a group of CEOs from various companies advising Donald Trump on economic issues.
Source: Milenio
Related Posts
Ramón P. Díaz (1926-2017): A Life Serving Freedom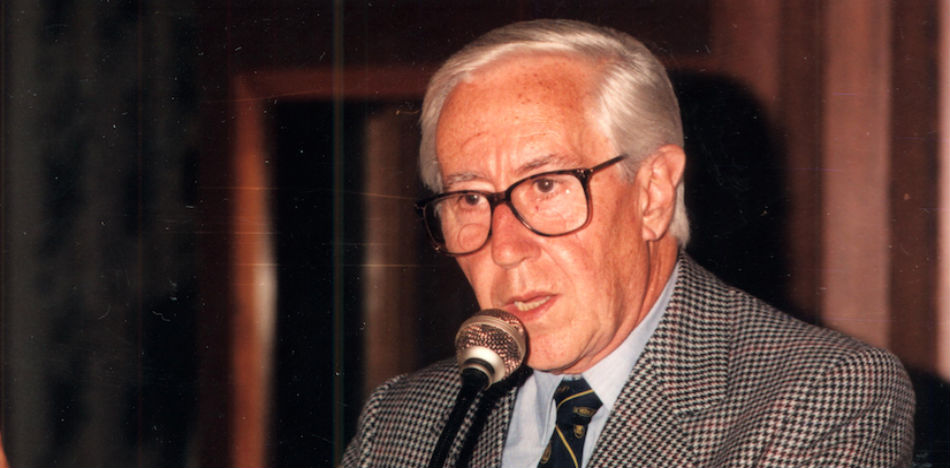 Dr. Ramón P. Díaz CBE (1926-2017) passed away on Saturday, January 7 in his native Uruguay. He was a great champion of economic freedom and the free society. Trained as a lawyer, he soon was attracted to economics, especially in the tradition of the Chicago School of Economics as represented by Milton Friedman, Arnold Harberger and other luminaries. He served the free society in many capacities: as a professor, government official, and intellectual entrepreneur. He was a lecturer on Political Economics at the University of the Republic, and later taught at the Catholic University and at the Universidad de Montevideo, which today boasts one of the top 10 economics departments in Latin America. Under different administrations he acted as Undersecretary of Commerce and Industry, director of the Office of Planning and Budget, and President of the Central Bank. He was also intellectual entrepreneur with many facets. He started Búsqueda, a magazine with serious economic analysis, and collaborated with think tanks at home and abroad. Dr. Díaz was elected President of the Mont Pelerin Society for the 1998-2000 period. His service continued as president of the National Academy of Economics in Uruguay (2000-2005). Read More: Pepe Mujica's Disastrous Legacy in Uruguay, or Why Good Intentions Are Overrated Read More: How Economic Freedom Helps Chile Withstand Earthquakes and Tsunamis Ramón was a generous individual. I always admired his perfect English. He honed his language skills as a voluntary teacher in the English Cultural Center in Uruguay, which earned him his C.B.E. (Commander of the Most Excellent Order of the British Empire). My most personal story goes back to when I was 20 years old. It was in 1974 during my early years at the Catholic University of Argentina. A year before, a slightly older student, Marcos Victorica, who had a strategic political mind, invited me to a café to plot how to take the University's Student Body Association away from the left. He would run first for president, and once his term was over, he would support us to succeed him. These were not easy times. We later learned that there was a terrorist cell inside the old convent that, for several decades, served as the main university building. In 1974, Juan Carlos Cachanosky (1953-2015) and I won the Student Body Association election. The interventionist consensus at the time, shared by socialists and "fascists" alike, was too dominant for us to do much. At least we could prevent harm. One of our scant intellectual activities was to invite Dr. Ramón P. Díaz, from nearby Uruguay, to give a chat. They told us that the university authorities were not going to give us permission. Economic liberalism was still anathema at the time. So we decided to "smuggle" him and conduct the program in semi-secrecy, with no public announcement. I do not know if at the time, Dr. Díaz was a devout Roman Catholic as he later become. I certainly was not. I was a Randian. But the university leaders at the time were not for the free economy, even when espoused by the faithful. For the culture of the mid 70's, Chicago type economics was close to radical libertarianism. Ramón was gracious and did not mind the lack of publicity. Soon after the political and intellectual climate changed when different sectors of Chile, Argentina and Uruguay decided, at great cost, to confront the terror groups working to take our countries into the socialist orbit. This is not the place to delve much in the troubled history of Latin America, but that tragic and problematic history never deterred Dr. Ramón Díaz. In 1967 he attended the Mont Pelerin Society meeting in Vichy, France. He developed many relationships and friendships and soon the society became part of his extended family. During the mid 80's he was part of the select group convened by Michael Walker, of the Fraser Institute, to launch an effort to measure economic freedom. Milton Friedman, Douglass North, Lord Bauer, and Arnold Harberger were some of the most noted participants. During those discussions Díaz remarked: Democracy is more than majority rule. I would like to stress that liberal democracies of the West have the rule of law and, particularly, an independent and competent judiciary, an expedient judiciary. Latin American countries don't, and we are tremendously at fault in having failed to produce this. Although he had been a devoted civil servant he also added: Civil servants will not produce a society that upholds freedom. We have a character in this great play that is enacted in Western society, and this hero of our play is a property owner. Therefore, I think that we have to focus on the very special characteristics that have prevailed in the West which have produced a particular individual who thinks of himself as a separate private individual with property rights and not as an employee of the government. Ramón is not any longer with us but his teachings and example have influenced a select group of young economists in Uruguay who are making important contributions in the academic and think tank world and continuing and expanding his teachings. Several of them passed through CERES, the think tank chaired by Ricardo Peirano and directed by Ernesto Talvi. Due to the quality of its work, during these last years CERES has been the think tank of choice of Brookings for its Latin American research. The friends of the free society have a big departing "thank you" to Ramón for all he meant and means for economic freedom, for his gentleman virtues, legacy and example.