Gasoline Protests in Mexico Continue Amid Price Spikes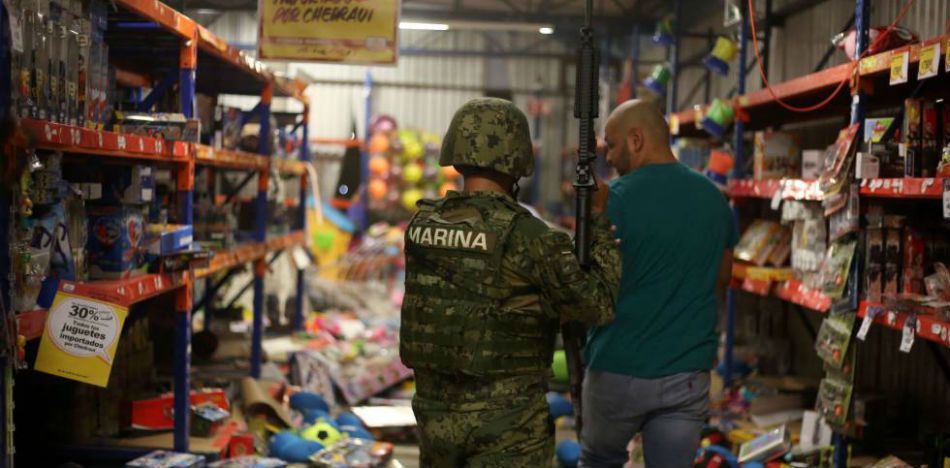 EspañolWednesday, January 4 was the third day of protests to increase gasoline prices in Mexico as a result of the deregulation of the fuel market, and reportedly continued through Thursday.
Violence reportedly escalated again. A policeman was killed during an attempted looting of a service station in Mexico City, according to the Public Security and Attorney General's office.
Authorities reported that the police officer was hit by three vehicles that arrived at the gas station to carry out the assault. They are still investigating whether the robbery was related to looting and protests by the gas conflict, or if it was an isolated case.
At least 161 detainees were reported in the capital, of which 64 were accused of robbery and looting. There were already 250 arrests resulting from the riots.
The Preventive Cybercrime Police of Mexico City reported that 1,501 accounts have been detected for promoting looting at Walmarts and other stores since January 1.
The National Association of Self-Service Stores (ANTAD) said that some 79 establishments were looted and more than 170 were forced to close before the regular time due to fear of being invaded.
Among the affected stores were Chedraui, Elektra, Coppel, Bodega Aurrera, Cotsco, Walmart, Soriana, Comercial Mexicana and Oxxo.
Authorities disputed a rumor spread on social media that there would be a curfew enforced in some areas of Mexico. However, Army and Navy officers patrolled the streets of various municipalities at night.
In the Mexican capital, approximately 250 businesses closed their doors for fear of vandalism. However, there were no violent incidents reported in the area.
In Mexico City, there were a reported 38 protests, 16 blockades to gas stations, 15 highway blockades and 25 robberies in commercial centers.
Sources: El Universal, Milenio.