El Salvador's Murder Rate Plummets after Crackdown on Gangs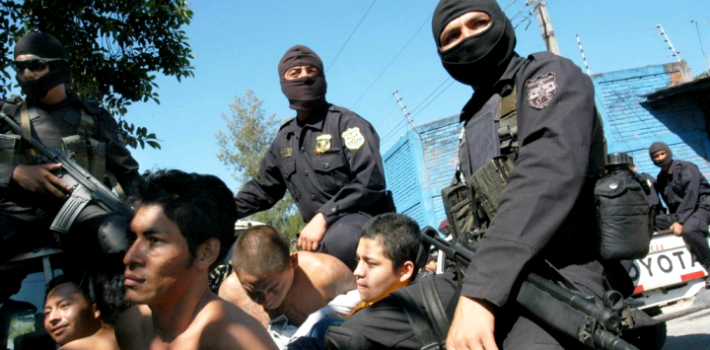 EspañolHomicides in El Salvador saw an extreme decrease this April, reported Public Security authorities last week.
Officials attributed the decrease to recently implemented prevention and suppression measures intended to combat gang wars.
April finished with 352 homicides, 251 less than the 603 registered in March, according to the Head of National Civil Police Howard Cotto. He spoke at a press conference to express his satisfaction with the results.
Cotto attributed them to efforts to fight crime through what some have previously called extreme measures. The leaders of criminal groups, for example, were recently isolated in seven prisons after a massacre of 11 prison workers shocked the country.
This substantial decline in homicides comes after three notably bloody months. It was reported that there were 740 killings in January, 660 in February and 603 in March, the majority of which are suspected to involve the Mara gang.
In the 10 districts with higher rates of murder, 188 people were killed in January, but only 75 in April.
If we compare the month of January with April, we can see the difference made by the 'El Salvador Seguro' Plan," Cotto said.
In April, 216 criminals were killed, 70 were captured, and 184 firearms were seized — 22 of which were rifles.

So far this year, there have been 2,337 homicides, an average of 19 per day, and 1,061 seized firearms of various calibers, Cotto said. These figures work out to an average of about 10 firearms per day. April finished with 12 killings per day, according to police.
An official also said the work of a contingent of 1,000 soldiers and elite police forces recently went into action against gang violence with the intention of finding and dismantling gangs that have migrated to rural areas.
The Chief of Police said these special forces — sometimes traveling in helicopters — have resulted in 17 captures and the destruction of three makeshift bases.
At least 6,657 people were killed in 2015 in El Salvador, with an average of 104 violent deaths for every 100,000 residents, surpassing historical records for the country. 2014 closed with 3,942 deaths, and 2013 with 1,429.
Source: BBC.
Related Posts
Gasoline Shortage Looms in Oil-Producing Venezuela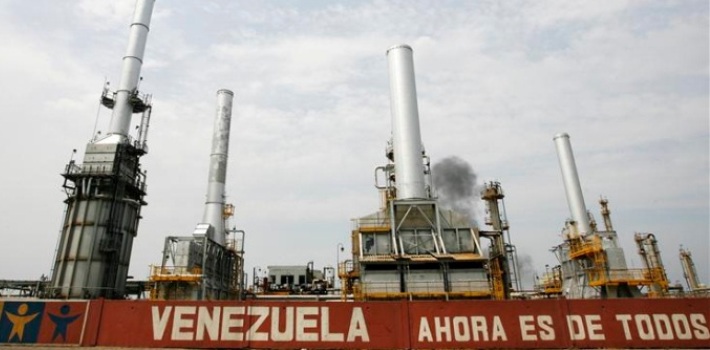 EspañolVenezuelans have yet another hardship to overcome in trying to survive the country's economic crisis, as it was announced Monday, May 9 that the El Palito Refinery — the main supplier of fuel in Venezuela — has halted operations with less than 10 days of inventory remaining. The newspaper La Verdad reported that the stoppage will last 45 to 60 days. Executive Secretary for the United Federation of Oil Workers Rober González told the newspaper that Venezuelan refineries may have been sabotaged by some contractors and managers. On top of this report, the newspaper wrote last Friday, May 6 that there are very few days-worth of gasoline left. Read More: Maduro Revokes Venezuelan Congress' Constitutional Powers Read More: Hungry Venezuelans Hunt Dogs, Cats, Pigeons as Food Runs Out According to Secretary General of the Falcón Oil and Gasoline Workers Syndicate, "a ship of 150,000 barrels of Tame, an oxidant used to obtain the necessary octane rating in petroleum, is stalled at the Cardón refinery. They asked for payment in cash, but Petróleos de Venezuela (Pdvsa) has not completed the payment to date." // Fréites said the situation has become "serious" because Venezuela only receives 10 to 15 shipments with 300,000 barrels of gasoline each month. According to La Verdad, Complejo Paraguaná Refinery operates at a 108,000-barrel capacity, but reported it was only processing 60,000 barrels per day. The Cardón Refinery also stopped production starting March 31, while El Palito, able to produce 140,000 barrels, produced 70,000 daily until stopping altogether. In the Puerto La Cruz Plant, workers reported that production is only operating at 30 percent capacity. "We have turned refineries into plants that just mix and repackage [imported] fuels," Freites said. "The situation is so extraordinary that we have even imported gasoline from Spain, something unheard of. The Venezuelan state also orders fuels from the United States, Russia and India through a foreign PDVSA subsidiary, Citgo, because the government no longer has credit lines available abroad." Source: La Verdad.