Nicaraguan President Silences Critics of Russian Tank Purchase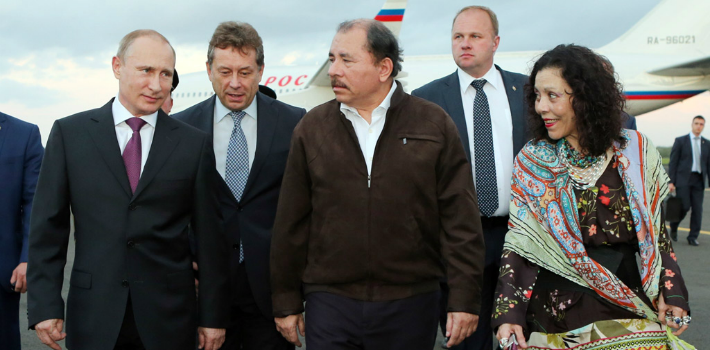 EspañolNicaragua President Daniel Ortega announced this weekend that only he and army officials have the authority to address issues of national security.
The message was met with surprise and worry, and was seen as an attempt to silence other members of the government who may be critical of his foreign policy decisions, as some were after Ortega purchased Russian tanks for US $80 million.
The last public official who spoke out about the controversy was National Assembly Representative Edwin Castro, who mentioned that the tanks would be used to combat drug trafficking.
"Only the President of the Republic and the Army of Nicaragua are capable of addressing issues of national security with the appropriate sensitivity," Ortega's statement said.
Ortega silences his critics
Executive Director of the Institute for Strategic Studies and Public Policies Elvira Cuadra said it is regrettable and surprising that the Ortega administration is trying to silence voices that have opinions on topics involving the entire country.
"There is a lack of reliable information, and it is inevitable that questions will come up in a public way, especially through the media," he said.
He added that this is the first time he has heard statements made in such an oppressive manner by this administration.
"I have worked on national security issues for more than 20 years, and at other times the army has been open to dialogue and the discussion of sensitive topics like acquiring tanks, so this press release amazes me," he explained.
"Nicaragua is the second-poorest country in Latin America, but Ortega has enough money to buy Russian tanks," US Congresswoman Ileana Ros Lehtinen, President of the Subcommittee on the Middle East and North Africa, said on her Twitter.
Fuente: La Prensa.
Related Posts
Former President Kirchner and Son Charged with Unjust Enrichment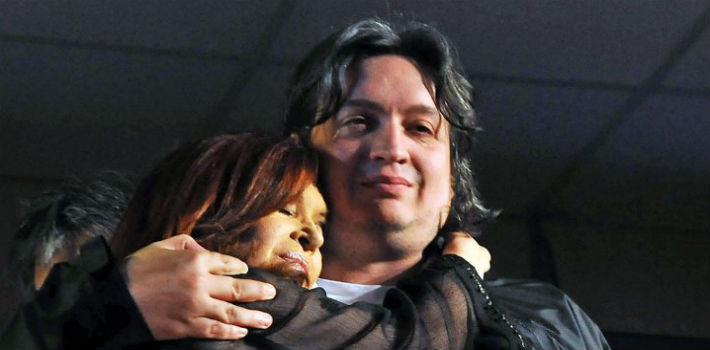 EspañolMonday, April 2, Federal Prosecutor Carlos Rívolo issued criminal charges against former Argentina President Cristina Kirchner and her son Máximo for unjust enrichment and falsifying public documents related to the family's real estate business Los Sauces. This is the first charge against the ex-president's son. Máximo Kirchner, a national congressman for the Santa Cruz province had already been accused by Leonardo Fariña of covering up information related to a money laundering scheme, but was not called to testify and was ultimately not charged. // The Los Sauces estate is owned by Cristina Kirchner, Máximo Kirchner and Florencia Kirchner — along with Lázaro Báez who was arrested this week for money laundering — and Cristóbal López. The prosecutor's decision in the Los Sauces case comes as a result of a complaint filed on April 4 by Congresswoman Margarita Stolbizer — the National Deputy of the Generación para un Encuentro Nacional Party — who noted that the Kirchners leased real estate companies Investor M&S and Alkali de la Patagonia from Cristóbal López, and Loscalzo y del Curto, Kank y Costilla and Loscalzo y del Curto from Lázaro Báez. Read: Prosecutor Who Charged Former Argentina President Reports Threats Read: U.S. Warned Argentina's President of Money laundering "With Los Sauces, favors were returned to Lázaro Báez and Cristóbal López through rental properties," said Stolbizer in the complaint. "In 2007 and 2008, the business did not announce its earnings since there were no records of its operations. The following year, 2009, without having operated before, the investments in real estate were more than AR$9 million (US $634,000)" Stolbizer said. The congresswoman pointed out that for 2012, Los Sauces's investments in real estate and land surpassed AR$10 million (US $705,000), causing "even more links to appear between the Kirchner business and the businesses of Cristóbal López and Lázaro Báez." The former president also faces accusations in a money laundering scheme on top of being investigated in the "Hotesur" case. Fuentes: La Nación, Infobae.