Mexican NGO: Foreign Investigators Bury Facts in Ayotzinapa Case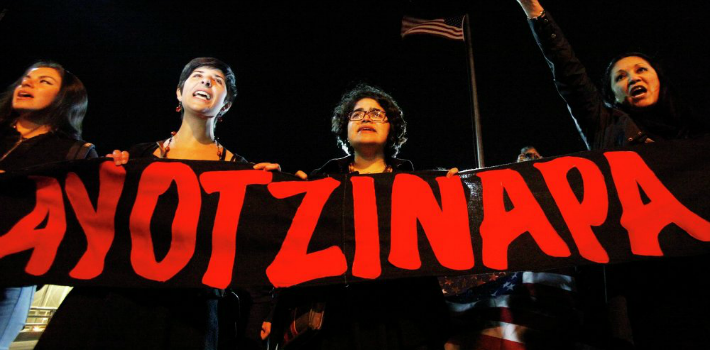 EspañolIn February 2015, a delegation of conflict-resolution experts from the Inter-American Commission on Human Rights (IACHR) began looking into the Ayotzinapa student massacre at the request of the Mexican federal government. However, a civil-society group is now raising questions over the IACHR's chosen experts, claiming that the human-rights commission is carrying out a political agenda rooted in ideological bias.
The Citizen Council for Public Safety and Criminal Justice, a Mexican NGO presided over by law professor José Antonio Ortega, has criticized two IACHR experts for alleged misconduct: former Colombian prosecutor Angela María Buitrago and former Guatemalan prosecutor Claudia Paz y Paz.
In a press conference on November 18, the NGO claimed that the IACHR inquiry is politically and ideologically motivated, and has ties to guerrilla groups. According to the Council, the foreign experts are attempting to derail the investigation carried out by Attorney General of Mexico by twisting and fabricating facts.
Protecting an Opposition Leader?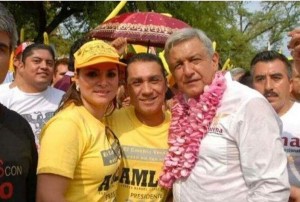 Andrés Manuel López Obrador is a former presidential candidate for the progressive Party of the Democratic Revolution (PRD) and current leader of the opposition party National Regeneration Movement (MORENA).
While he has largely remained outside of the spotlight throughout the Ayotzinapa scandal, López Obrador openly supported the candidacy of José Luis Abarca, the mayor of Iguala who was charged with a role in the murders.
When the Mexican police initiated the mayor's manhunt, López Obrador tried to distance himself from the scandal: "Luckily, and to the disappointment of my detractors, I do not know José Luis Abarca," he claimed.
[adrotate group="8″]
The IACHR investigation has focused primarily on the allegations that the Mexican army "forcefully disappeared" the 43 students.
According to the NGO, if the Mexican government accepts this theory, then all those who the police have so far arrested will be freed, and López Obrador will have cleared his name on his way to running for the presidency again.
Gang Rivalry
Nevertheless, the Council argues that the IACHR's mission goes beyond protecting López Obrador's image and friends, and also seeks to bury the true reason why the Ayotzinapa students traveled to Iguala, as well as how and why they were subsequently murdered.
In their report, the IACHR experts claim that the student activists went to Iguala to commandeer more buses in order to attend a march at the Mexican capital. However, they did not consider the claims that members of the Guerreros Unidos gang murdered the students after what they believed was an incursion into their territory.
According to testimony from members of the gang, they believed that members of a rival criminal group, Los Rojos, were among the students who traveled to Iguala.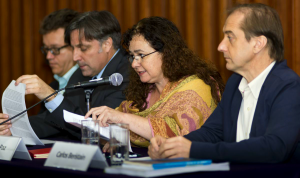 A recorded phone conversation between student leaders expressing concern over Los Rojos operating inside the rural school supports the Council's theory that the goal of this gang's provocation was to put the Guerreros Unidos under the federal government's watch. The Council contends that once the rival gang was dismantled, Los Rojos could then take over the profitable heroine trade that strategically flows through Iguala.
According to Mexican media, a DEA operation revealed that several buses carrying heroine and cocaine worth millions of dollars regularly departed Iguala toward the United States, before and after the massacre. The Council believes that one of the buses hijacked by the students could have been carrying drugs belonging to the Guerreros Unidos.
Los Rojos's presence among the rural-students movement persists to this day, the Council assures.
Fair Investigation
On November 18, the Council presented its findings and analysis of the IACHR report, and expressed concern over the Commission's investigation.
A Guatemalan prosecutor attended the press conference and highlighted Paz y Paz's alleged misconduct during her tenure as Guatemala's attorney general. "For the victims of Iguala, just like for any other, what we want is an objective investigation," she argued.
"[Paz y Paz] has no moral stature, no professional and ethical qualifications, to belong to this group," Ortega told reporters. "As long as she remains in the IACHR's group, we're not getting anywhere in establishing the facts. The [Mexican] federal government is throwing its money away."
The IACHR has extended the delegation's mission for another six months, so that their chosen experts can continue their investigation. The group is expected to present a followup report in April 2016.
Related Posts
Nicki Minaj Joins African Dictator's Fan Club
EspañolHuman-rights activists have recently taken US rapper Nicki Minaj to task for a concert she performed on December 19 in Angola, a country ruled by José Eduardo dos Santos's iron fist for the last 36 years. Thor Halvorssen, president of the Human Rights Foundation (HRF), and George Ayittey, head of Free Africa Foundation, have penned a harsh article denouncing the singer's performance at a Christmas concert organized by Unitel, Angola's state-owned telecom company. Her fee was US$2 million — of taxpayer money, of course. Halvorssen and Ayittey point out: Beyond her outspoken views on racial injustice in America, Minaj's commitments to various social justice and education charities inside the United States make her Angola trip especially confounding. Her rank hypocrisy when it comes to caring about justice in one place but not in Angola eliminates any shred of credibility Minaj may have to opine on matters of race or rights in the future. Several complaints of human-rights abuses taint dictator Dos Santos, who doesn't even bother to hide the vast fortune he has amassed illegally since 1979. His daughter Isabel is the richest woman in Africa according to Forbes. Her fortune amounts to some US$3 billion in a country where a whopping one-third of the population lives with less than US$2 a day and life expectancy at birth is just 52 years. "Mrs. Isabel dos Santos is an independent business woman, and a private investor representing solely her own interests," her representatives told Forbes reporters when they inquired upon her wealth. A Little Help from Friends Minaj's visit is awful enough, since it legitimizes the dictator before the Angolan population, the international community, and her followers, for whom she is far more than a singer. Dictators are mostly concerned about their image and public perception abroad, a Cuban activist told me when I visited Miami, because at home, autocrats can simply jail dissidents and rabble-rousers. We can't expect governments to push for democracy. As authors Darren Acemoglu and James Robinson wrote in the Spectator regarding the failure of foreign aid to affect change: Governments don't like cutting their ties to dictators who open doors for international business, or help their geopolitical agendas. Pressure needs to come from citizens who do care enough about international development to force politicians to overcome the easy temptation of short-run political expediency. Of course, it would be unfair to blame Minaj and other celebrities hired by tyrants for their long-lived dictatorships. Developed countries and multilateral organizations carry a heavier load of the blame. Decades of misguided policies and millions wasted in international aid have bolstered those who condemn entire nations to poverty. William Easterly, development economics professor at New York University, argues that this approach has failed because it tries to apply the same collectivist notions to foreign aid that have already failed in the 20th century's planned economies. Congo's or Tanzania's complex problems can hardly be solved from an office in Washington. The failure of the United Nation's Millennium Goals in Africa are a prime example. But there is an alternative. Easterly explains: Foreign aid could create new opportunities for the world's poorest people by getting them some of such essentials as medicines, education, and infrastructure, but only if foreign aid itself imitates the successful approach of economic freedom, by adopting a search and feedback approach with individual accountability instead of the current collectivist planning model. Even with these changes, outside aid cannot achieve the grandiose goal of transforming other societies to escape poverty into prosperity. Only home-grown gradual movements towards more economic freedom can accomplish that for the world's poor. Fortunately, that is already happening. Translated by Daniel Duarte.