It's Time to Shine for Mexico's Independent Candidates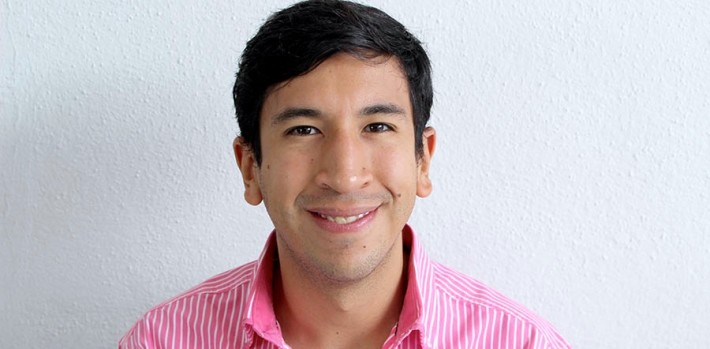 EspañolMexican citizens are tired of politicians, and even more tired of the political parties that fund them.
A 2015 national survey conducted by Parametria revealed political parties are the least-trusted institutions in the country — placing at just 19 percent behind banks, the church, the military, the media and big business, among others.
Whether right or left, old or new, parties' unfulfilled campaign promises, lack of clear and consistent ideology, demagoguery, populism and opportunism give Mexicans plenty of reasons to distrust these institutions.
This is not a new problem, and it's not one that looks to be going away any time soon. It was only in 2006 — when former Foreign Affairs Secretary Jorge Castañeda tried to run for president as an independent — that the Supreme Court upheld a ruling stating only official party candidates were eligible to run for election.
Thankfully, electoral reform was approved in 2012, allowing a candidate to run on an independent ticket. However, it was not until 2014 that the guidelines and requirements for registration were clearly established.
And even so, the law still makes it very difficult for candidates to run outside of the party system. Of the 511 independent candidates running in 2015, only 123 were able to register, and only six were able to win their respective elections.
Although the numbers do not seem very encouraging, the reality is that independent candidates have marked a boom on Mexico's political history. Such is the case of Jaime Rodríguez "El Bronco" in Nuevo Leon and Pedro Kumamoto in Jalisco, who were two figures of great impact following last year's electoral process.
El Bronco was an unprecedented event in Mexican politics, managing against all odds to overcome the obstacles of registering as an independent. Then, helped by a memorable campaign bolstered by a populistic rhetoric as well as a pair of boots and cowboy hat, he managed to land a crushing victory.
It is still too soon to evaluate El Bronco's performance as a leader, but what we should be questioning now is how independent he really is — especially considering his entire political career before the election of 2015 was in service to the Institutional Revolutionary Party (PRI).
On the other hand, the youngster Pedro Kumamoto, just 26, achieved a wide victory with an extremely limited budget and gained international recognition after running a successful campaign for local council in Jalisco that was rooted in connecting with young voters through social media.
Although Kumamoto has a history of party independence, questions could be raised about his ideology. Kumamoto is admired by the young, well-intentioned and eager-for-change electorate. But he lacks  well-defined political principles, which would give clarity and coherence to his decisions.
It seems that Kumamoto's compass points in whichever direction the public opinion so desires, on a boat he does not know how to sail with too many sailors trying to correct course. In such a situation, it's easy to get lost (politically) or sink altogether.
Without party ideology to drive his behavior in office, Kumamoto risks becoming another good-intentioned, though ineffective, populist that eventually gives in to the pressures of the system.
After these booms and electoral reforms, 2016 looks to be a crucial year for Mexico's independent candidates. So far, there are 11 candidates who have openly expressed their intentions to occupy governorships through the independent route.
Hopefully more than 19 percent of the Mexican people trust them to do a good job.
Related Posts
Obama Praises Argentina's Future under President Macri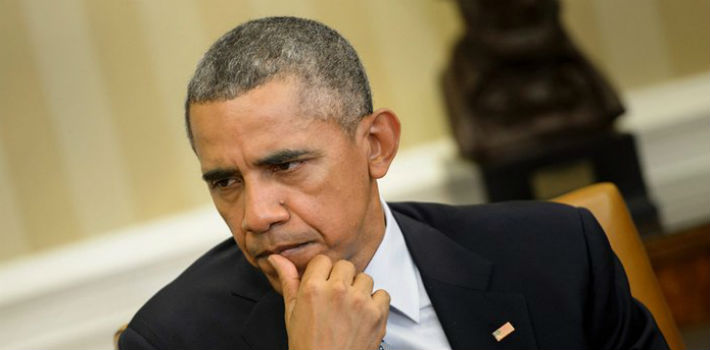 EspañolUS president Barack Obama said former Argentine president Cristina Kirchner's policies were always anti-American, but that there looks to be a "new era" for the country with Mauricio Macri as president, according to CNN en Español. "I always saw President Fernández in the G-20 events or the like," Obama said. "We had a cordial relationship, but with regard to her policies, her government policies were always anti-American. I think she resorted to a rhetoric that probably dates from the 1960s and 1970s, not today." The president will visit Argentina on March 23 and 24 after his historic trip to Cuba on the 21st and 22nd. "President Macri recognizes that we are in a new era, and we must look forward," Obama told CNN en Español, "and Argentina, which was historically a very powerful country, has had its relative position weakened in part by not having adapted to the global economy as effectively as they could." The US president also added that he expects President Macri to provide Argentina with the kind of openness, transparency, competitiveness, and inside progress that will allow "incredibly talented people with wonderful natural resources to prosper in a way that has not happened for long." Argentina's Foreign Minister Susana Malcorra said Monday the country is in talks with the United States to advance a Free Trade Agreement (FTA). The negotiations will not be conducted one-on-one, but rather within the Mercosur bloc that includes Brazil, Paraguay, Uruguay, and Venezuela. Malcorra said the agenda between the two countries will include updates to students exchanges, especially university ones. Negotiations surrounding meat and lemon exports, as well as renewable energy policies, are not off the table either, she said. Obama's visit is "a very positive sign," Malcorra said, "one which should puts Argentina among the United States' top priorities."