Argentina's Opposition Candidates Unite in Call for Electronic Voting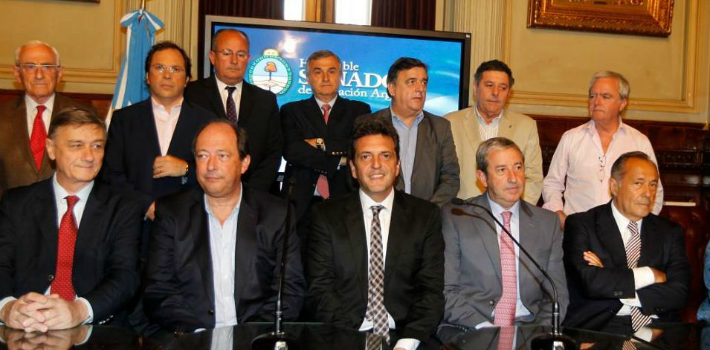 EspañolIn response to allegations of electoral fraud in the northwestern province of Tucumán on Sunday, August 24, the presidential candidates representing Argentina's opposition have proposed the country resume using electronic ballots in future elections.
Argentineans have successfully used electronic ballots twice this year during the mayoral election in Buenos Aires in July.
Opposition leaders made the call for changes in the voting system on Thursday, August 27, following accusations of fraud in the election for governor in Tucumán, which was marred by violent clashes between protesters and police and the burning of ballot boxes.
"In light of the recent irregularities registered in local and national elections, this change is urgent, and aims to provide real transparency and efficiency to the most important act of all modern democracies: the elections," said the Radical Civic Union (UCR) in a press release.
National Electoral Director Alejandro Tullio told local newspaper La Nación that making a change to the electoral system during an election year would be a "huge irregularity."
Cabinet Chief Aníbal Fernández, who is currently running for governor of Buenos Aires, said he was unaware of the allegations of fraud in Tucumán and is opposed to making any changes to the voting system so close to the election.
"Do you know any place where the voting system was changed only 50 days ahead of an election?" he questioned. "This is one of the many lies [the opposition tells] to appear as if they are serious and concerned; they lose the election, and then they do this pantomime."
In a rare show of unity for the Argentinean opposition, presidential candidates running against the ruling coalition held a press conference on Wednesday, August 26, to express their concern over the situation in Tucumán. The candidates also asked the government to guarantee transparency in all future elections.
Sergio Angelini, chairman of the Grupo MSA, the company which provided the electronic voting system in Salta and Buenos Aires, says there is "no chance" of implementing an electronic ballot by October's presidential election. Angelini says there is not enough time to adequately train people to oversee the process.
"It would be a qualified vote, because there would be people that understand the system and others who do not," he said.
Election Fraud Claims
Angry residents in Tucumán, who claim the government manipulated the election results, took to the streets on Sunday, August 30, for the seventh consecutive day of protests. Demonstrators are demanding a new election, while the defeated opposition candidate for governor, José Cano, is asking for an annulment of the results.
[adrotate group="7″]
Cano claims two employees of the state-run mail company Correo Argentino, which is tasked with distributing election materials, have admitted to using strategies that altered the outcome of the election.
Election officials are currently recounting ballots and expect to have definitive results by mid-September. As of Monday, August 31, officials have reviewed 378 ballot boxes, and have Cano in the lead with 47.28 percent of the vote, five points ahead of ruling-party candidate Juan Manzur.
Violent Protests
Protesters clashed with police on Monday, August 24, in Tucumán, after the preliminary results of the election revealed a landslide victory for Manzur with 55 percent of the vote.
Police Chief Dante Bustamante says protesters acted aggressively and security forces "followed protocol."
"During that so-called peaceful demonstration, three police officers were injured. So, what peaceful protest are you talking about?" he said.
Translated by Adam Dubove and Rebeca Morla.