Panama's Colon Free Zone Set for City-Wide Expansion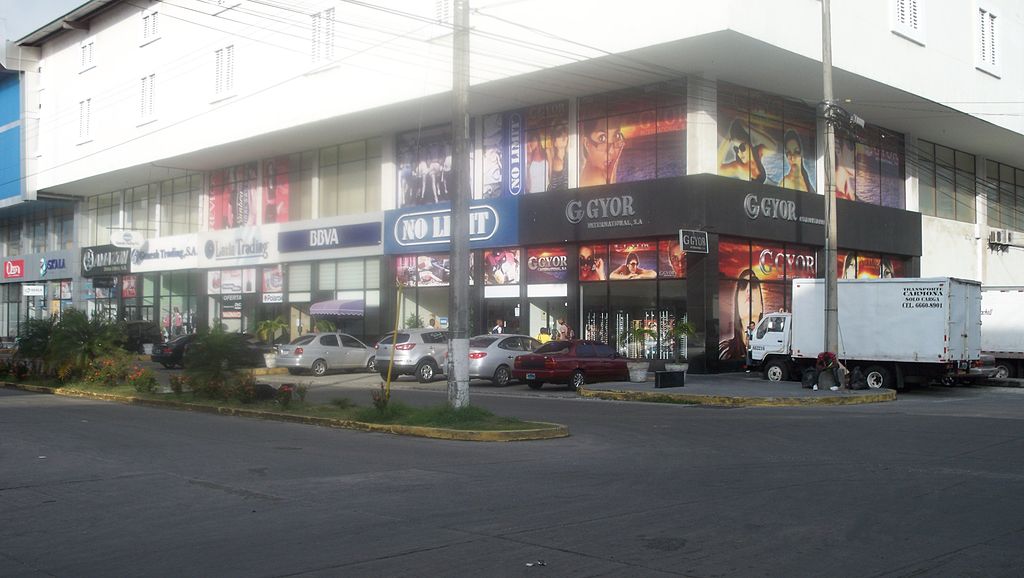 EspañolThe new president of Panama, Juan Carlos Varela, announced on Tuesday night that the entire city of Colón could potentially be integrated into what is already the region's largest free-trade zone. Varela made the announcement during the official launch of a renovation project for the city, and after signing a controversial decree to control the price of 22 basic food items.
In order to give a new face to the Panamanian Atlantic coast, Varela expressed his desire to integrate the remaining 16 streets of Colón that are not yet part of the free-trade zone. Varela told La Prensa that he believes doing so would benefit the Panamanian economy.
While Carlos Dubois, head of the Office of Presidential Objectives, said the project is still under review, he announced the creation of an inter-institutional office to manage such initiatives: "The idea is to empower it with similar functions to those of the Office of San Felipe's Old Town," Dubois said.
If the new administration implements this expansion, however, it will install toll booths to collect indirect sales taxes on goods when they leave the city. The booths would prevent products from being purchased within the tax-free zone and then resold outside the area.
The Colón Free Zone appears in need of some reform, and has faced a sharp drop in sales. May, for example, saw a decrease of 17.4 percent compared to the same month in 2013, and between January and May this year, 1,700 workers saw their employment come to an end. This may be due in part to Venezuela's economic crisis, one of the most important trading partners for the free zone.
Iniciaremos el proyecto de renovación de Colón para que vuelva a ser la joya del Caribe como lo fue en otros tiempos pic.twitter.com/6CxMPEe6ii

— Juan Carlos Varela (@JC_Varela) July 2, 2014
We will launch the renovation project for Colón, so that it becomes the Caribbean jewel that it used to be in times past.
Marissa Krienert, executive director of the Panama Freedom Foundation, told PanAm Post she believes this is very good news, because it will bring prosperity to a city that for decades has suffered severe neglect, insecurity, and unemployment.
"Turning Colón into a free trade zone will allow the country to take full advantage of its resources to attract more foreign investment into a legally autonomous jurisdiction. This autonomy will allow for considerable fiscal flexibility, and will directly benefit the people of Colón, generating high-quality, well-paying jobs, along with deeper specialization of the labor force and enhanced technology transfers," said Krienert.
Panama occupies the 71st place of 177 countries in the latest edition of the Index of Economic Freedom published by the Heritage Foundation, and is classified as a moderately free economy. According to this index, its economy is less free than that of Chile, Uruguay, Colombia, Peru, Costa Rica, and El Salvador, but freer than those of Argentina, Bolivia, and Venezuela.
Panama and Venezuela to Reestablish Diplomatic Ties
On March 5, Nicolás Maduro unilaterally severed relations with former President Ricardo Martinelli and called him a "lackey" of the United States. He also accused him of plotting a coup against the Venezuelan government.
Panama had sought to arrange a meeting at the Organization of American States (OAS) to address the issue of the student protests that rocked Venezuela for months, and this sparked the ire of Venezuela's United Socialist Party.
But with Varela's inauguration, Venezuelan leaders appear to have turned the page on the incident. They have since made several announcements affirming the recovery of diplomatic relations with Panama.
"My greetings to the president of Panama. We have restored diplomatic and political relations with Panama today, July 1, and will deepen economic, diplomatic, trade, and energy ties," Maduro proclaimed during his radio program.
Venezuela's vice president, Jorge Arreaza, also stated that "relations are absolutely restored, starting today [July 1]."
Argentina, Far Away from Free-Trade Ideals
Not all countries in the region are committed to advancing trade liberalization. Argentina's president, Cristina Kirchner, is fighting a war of many fronts in the realm of foreign affairs. The country not only faces problems with debt payments to its creditors, it also has to deal with a ruling by the World Trade Organization (WTO) that established formal grievances against the country's barriers to imports.
The WTO, based in Geneva, cannot impose trade penalties, but the ruling enables the group of 43 countries to retaliate in proportion to the restrictions that Argentina has applied to products of the other countries.
Argentina argued at the time of the indictment that the country's trade policies were within international trade rules established by the WTO. However, the fact remains that since Cristina Kirchner became president of the nation, the country has implemented controversial import-substitution policies in the context of an overall "re-industrialization" program.
If the other member countries retaliate, Argentina will likely suffer a reduction of its export volume, which in turn could have a negative impact on the already depleted international reserves of the South American country.