Chile, an Economic Role Model No More?
EspañolIn a recent article published in El Comercio of Lima, Ian Vásquez, a researcher for the Cato Institute, stated that "there is no reason to copy Chile." He added, "Bachelet is undermining confidence in Chile, making it no longer an example worth following."
However, this same week, President Barack Obama met with the Chilean president at the White House and said her country was a shining example of democracy in Latin America. He noted how Chile has been able to transition and alternate power from one political party to another while respecting democratic traditions — a feat not easily achieved on our continent.
What do both of these outlooks have in common? Not only are they both coming from Washington, but neither praises the Andean country for its current economic performance. Until recently, it was common throughout all media and international forums to highlight the country's economy. What happened? A blanket of uncertainty has been laid across the former "model" of the region, and today we have a country left with doubt at the crossroads.
The Chilean people themselves have begun to show this uncertainty, as evidenced by the recent Adimark survey. The public no longer supports at least two of the three most emblematic reforms proposed by the government of the New Majority.
Support for tax reform has fallen from 51 to 45 percent, while education has fallen from a 58 to 49 percent. The public are divided into two halves, which is symptomatic of the decline of the old consensus that had prevailed in Chile since the return to democracy. It is also worth noting that confidence in the executive to effectively carry out the reforms is also down from 44 to 37 percent.
Curiously, however, Bachelet's approval rating has risen to 58 percent, while disapproval currently rests at 32 percent. It appears the president still has some political capital left, since her credibility measure increased by four percentage points. Those who note their party affiliation with the administration have also increased by five points to 55 percent, while the opposition's support dropped to 21 percent. The belief that she has the ability to solve the country's problems, however, is in question, dropping four percentage points.
Chilean conservatives and their infighting have certainly facilitated this climate of opinion and the government's work, even though education, health care, and crime continue to be serious problems. Up until to now, the opposition have not offered any concrete proposals that could be advanced.
Chile has been an example for the continent. In April 1975, the nation launched the Economic Recovery Plan, and it has taken almost 40 years to nearly reach the development threshold of US$20,000 per capita.
Chileans have begun to worry, though, or at the very least have become aware of the importance of what is at stake. They are realizing that ideology has prevailed in government discourse and its results can be disastrous, turning the country into a case of derailed development.
Vásquez has a point, when raising the issue of Chile, "to copy or not to copy" is the question. Obama is also right to say that Chile has been an exemplary nation. The fact remains that, in the long term, Chile will continue to be an example, as Milton Friedman stated in the early 1990s: "Chile has all three things: political freedom, human freedom, and economic freedom. Chile will continue to be an interesting experiment to watch to see whether it can keep all three or whether, now that it has political freedom, that political freedom will tend to be used to destroy or reduce economic freedom."
Translated by Guillermo Jimenez.
Related Posts
Germany Demands US Officials Explain Involvement in "Double Agent" Case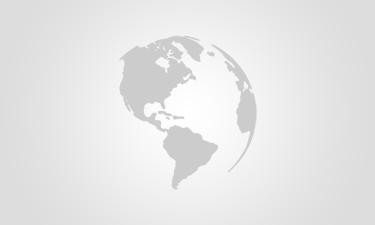 German Federal Minister of the Interior Thomas de Maiziere has asked Washington for a quick and clear explanation for its apparent contact with a German man arrested last week on suspicion of being a double agent. "I expect everyone to cooperate promptly to clear up these allegations, with quick and clear comments from the United States as well," de Maiziere told Bild. The White House and State Department have so far declined to comment on the arrest of a 31-year-old employee of Germany's BND foreign intelligence agency, who admits passing documents to a US contact, according to intelligence and political sources. The documents include information about a parliamentary committee looking into allegations by former US intelligence contractor Edward Snowden that Washington carried out major surveillance in Germany, including monitoring Chancellor Angela Merkel's phone. De Maiziere, one of the cabinet ministers closest to Merkel, called it a "very serious case" that must be investigated fully to "gauge the scale of the alleged spying, and especially answer the question of who was involved." The US ambassador was called in on Friday to hear Berlin's request for an explanation. Foreign Minister Frank-Walter Steinmeier said on Sunday that it was in Washington's own interests to help with the "quickest possible clarification of the facts." President of Germany Joachim Gauck, a former Protestant pastor and rights campaigner in the old German Democratic Republic, told German TV that the NSA affair was "a vexing episode." He added, "If it really is the case that a [US intelligence] service has been using an employee from our service in this way, we have to say 'that's enough.'" Sources: Reuters.