Venevisión, Nation's Largest TV Channel, Denies Sale to Maduro Regime
EspañolThe Venezuelan daily La Voz has reported that broadcasting tycoon Gustavo Cisneros has sold his television network Venevisión — the largest and most widely viewed network in the country — to the Venezuelan government. According to the report, the government takes control of the network beginning January 1, 2015. Venevisión network executives, however, have denied the news.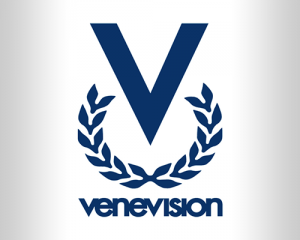 "The emblematic and popular network, Venevisión, part of the Cisneros Group and managed by the magnate Gustavo Cisneros, owner of the 100 percent of its shares, will be handed over to the regime of Nicolás Maduro Moros, president of the Bolivarian Republic of Venezuela," said reporter Diego Kapeky in La Voz on Sunday.
Kapeky also stated that three television studios belonging to Venevisión will also be sold to the government for the sum of US$6 million.
Executive Director of the Cisneros Group Adriana Cisneros denied Kapeky's report, responding via her Twitter account: "Venevisión is not for sale."
Venevision no esta a la venta.

— Adriana Cisneros (@cisnerosadriana) August 10, 2014
For the moment, it is believed that the transfer of Venevisión, founded in 1961, will be similar to that of Globovisión. After Globovisión's sale, the network maintained part of its programming, but with a distinct, new editorial line. This meant less criticism aimed at the government, which led to mass resignations and dismissals from the network.
Carlos Correa, general coordinator of Public Space, an NGO that advocates for human rights and freedom of expression, explained to the PanAm Post that Venezuelan society is no longer surprised by this kind of news. He says they are well accustomed to these sorts of rumors and do not trust the official statements from either the government or the company. This skepticism on the part of the public with regard to the government's statements is partly based on the recent sale of other private media companies, such as El Universal and the Capriles Network.
"Previously, the sale of other media outlets have lacked transparency, which generated great uncertainty. The truth is revealed at the last moment, if it ever known at all. For example, in the case of the newspaper El Universal, we still do not know who the new owners are," Correa explained.
An anonymous source has told the PanAm Post that there has been talk among the employees of Venevisión that the rumors of its sale were generated in Miami by former political leaders of the Venezuelan opposition with the intention of damaging the network's public image.
The opposition has sharply criticized Venevisión in the past for refusing to report stories that could potentially discredit Nicolás Maduro's administration, and instead focus its programming on entertainment. Even still, rumors of its sale have some in the Venezuelan opposition concerned.
Correa explained that across the media spectrum, public airwave channels like Venevisión have opted for more of a "balance" since 2004, and have canceled many of their opinion programs, focusing air-time instead on entertainment and variety shows.
"Venevisión has a huge audience, but they act with caution every time they give an opposing view. Even then, they are very careful with their criticism of the government. A sale like this means even less space in media for diverse and critical opinion," concluded the activist.
Self-Censorship and Venevisión's Recent History
Until 2002, the now-defunct television station RCTV, like Venevisión, had a critical stance against the government. That same year, after the attempted coup against Chávez's government, many media outlets, including Venevisión, were accused of censoring important information about the coup, or even instigating it themselves.
After the failed coup, Hugo Chávez decided not to renew RCTV's national radio broadcast license, citing its "persistent attitude of trampling public morale" and claiming it had become a "threat to the country." Chávez's decision to shut down RCTV stood in stark contrast to his decision to allow Gustavo Cisneros, head of Venevisión, to renew his broadcast license, despite Venevisión's criticisms of his government.
After a 2004 meeting between Gustavo Cisneros and Hugo Chávez — with former US President Jimmy Carter serving as a mediator — the network learned to coexist with the Chavista regime, radically changed its editorial line, and ceased its criticism of the Venezuelan government.
According to a New York Times article, after the meeting, Cisneros went from one of Chávez's main opponents to being one of his closest allies.
"If something goes off the air, democracy loses," Cisneros explained in an interview defending his relationship with Chávez. "We decided that we needed to make up," he said, citing advice he was given by the Mexican writer Carlos Fuentes. "The way we make up is by saying, 'Fine, so we can't be part of history or play a role in politics, but we can report the day-to-day news.'"
Over the years, Venevisión's programming changed significantly, as morning news and analysis shows were replaced with programs on astrology, and prime-time soap operas took priority over the nightly news.
During the 2006 presidential elections in Venezuela, Venevisión dedicated 84 percent of its coverage to the ruling party's campaign, according to a study conducted by observers from the European Union.