Marijuana Grow Shops Take Root in Buenos Aires
EspañolCultural change is often imperceptible, until the market adjusts to the new social environment. In Buenos Aires, and the surrounding area, the emergence of dozens of "grow shops" over the past two years is evidence of this sort of shift. These stores specialize in the sale of soil, fertilizer, substrates, and pesticides that are used to grow a single plant species: marijuana.
Ignacio Goyret is the founder of Basta de Lobby, a grow shop located in Palermo — a neighborhood with a high concentration of these sorts of businesses. Goyret is a staunch proponent of the economic potential of the cannabis industry, and points to Chile as an example, where the law allows for the sale of marijuana seeds.
"In Argentina, we cannot advance when the law does not allow us to work at 100 percent [of our potential]. In my business, 99 percent of what we do is legal, while 1 percent — which is the seeds — is illegal," he says.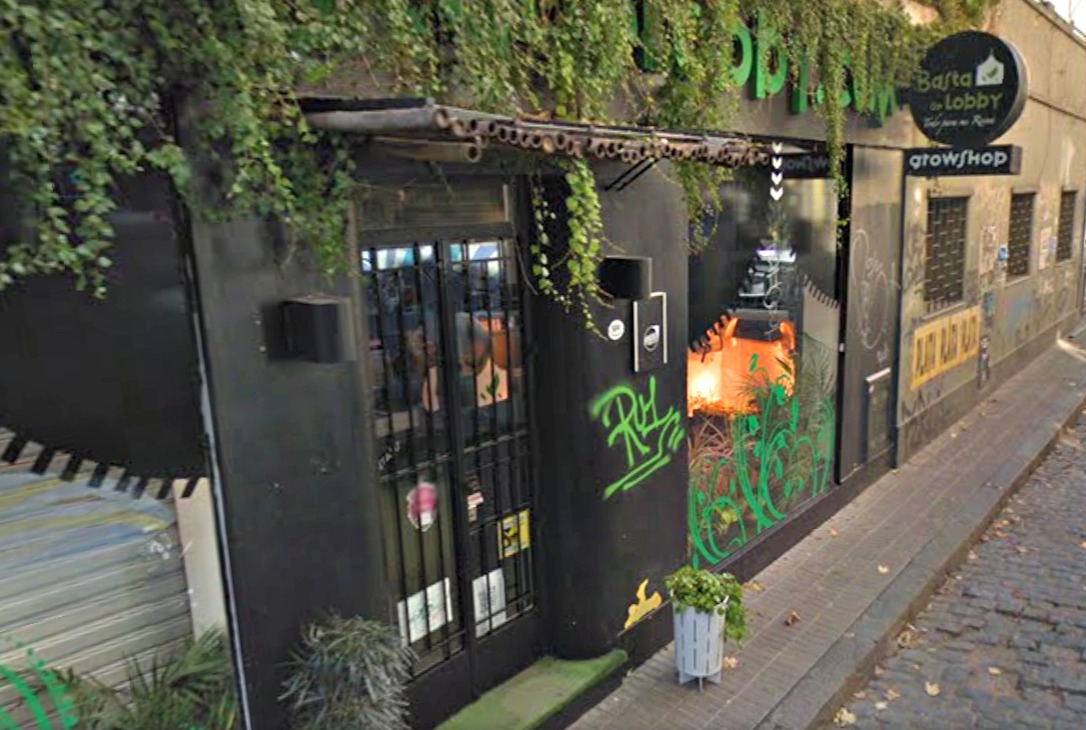 "The public's perception of the grow shops is becoming increasingly less prejudiced," says Nelson Díaz, the manager of a local branch of Cultivo Urbano Grow. According to Goyret, while Argentinean society has begun to normalize the cultivation of marijuana, there is no sign of legal reform that would indicate the legalization of cannabis.
Nevertheless, the diffusion of "cannabis culture" in recent years has begun to break down barriers among the public with regard to marijuana, expanding the customer base of these grow shops, according to Díaz. The public is "really varied," he says. "We have [customers] of all ages and professions, as well as an increasing number of new farmers, who have never grown anything but are encouraged to begin growing what they eat."
"You wouldn't believe the people that come into our grow shop," Goyret says. "Your grandparents [are in here] too. And for the younger generations, we're part of their society and culture."
These cultural changes, however, have not been reflected in Argentinean law. The Argentina Narcotics Act, passed in 1989, imposes a prison term of four to 15 years on anyone who "sows or cultivates plants, or preserves seeds, that are used to produce narcotics." The country's previous anti-narcotics law, passed in 1974, was in force for 15 years before it was amended. The current law has been in effect now for 26 years, without undergoing any significant changes.
In 2009, a Supreme Court ruling declared certain articles within the law that criminalized the possession of small amounts of drugs for personal consumption to be unconstitutional. "This is not only about a respect for actions made in private, but the recognition of an environment in which every individual adult is free to make sovereign decisions over the lifestyle he chooses," the court affirmed.
Despite the challenges that the law presents, there is burgeoning interest in cultivating marijuana in Argentina, as evidenced by the expansion of these grow shops. A complete kit to grow the plant indoors currently costs between AR$8,000 and AR$13,000 (between US$600 and US$970). The price includes a tent, turbine, fans, and lamps, among other tools necessary for cultivation. Finding seeds, however, is up to each individual grower.
[adrotate group=7]
While growing marijuana is still currently illegal in Argentina, which is why grow shops can't sell the seeds, the industry is booming thanks to greater social acceptance of a plant and increased consumption.
According to the Argentinean Drug Observatory, 3.2 percent of Argentineans between the age of 16 and 65 say they have used marijuana in the past year. The number skyrockets, however, when looking only at Buenos Aires, where the figure reaches almost 10 percent, according to a 2014 report.
Goyret believes that social acceptance of marijuana has been driven, at least in part, by the recognition of the plant's medicinal properties. People are now beginning to "realize that it is a plant that has been used for thousands of years," he says, and that its use "can help patients with their treatment and reduce seizures in children."
As for jumping into the legal marijuana market, opinions are mixed. The grow shop Basta de Lobby is solely focused on growing, as reflected in its slogan: "Todo para mi reina" (Everything for my queen). On the other hand, Cultivo Urbano Grow welcomes the opportunity to expand its business, especially in the field of medical marijuana. "If the law allowed it," Díaz says, "we would be very interested in contributing to the medical [marijuana] market in the production of seeds, oils, creams, and informative seminars."
Translated by Guillermo Jimenez.
Related Posts
Cuba and the Angst of Freedom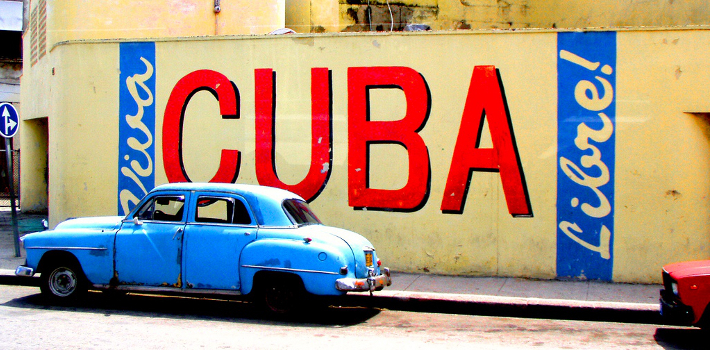 EspañolNo, it is not a misprint. I did not mean for the title to be the "Angst 'for' Freedom." A pioneering 1941 work in social psychology by social scientist Erich Fromm, Escape from Freedom (also known as The Fear of Freedom), explores our relationship with freedom, and in particular, the personal consequences of its absence under authoritarian rule. Fromm examines how, when freed from authority, we are often left with feelings of confusion. The insights offered by social scientists in this field are relevant to our understanding of the adaptation challenges of those that have been deprived of individual liberties for decades, and to the challenges faced by post-totalitarian societies. Post-totalitarism does not imply democracy. In academic jargon, post-totalitarism refers not just to a historical period of time after totalitarian rule. Post-totalitarism is a specific political category for regimes that still seek control over its citizenry after having lost the legitimacy accruing from its official ideology or charismatic leadership. In this sense, Cuba, with a discredited ideology and elderly historic leadership, may soon enter a post-totalitarian stage. By definition, totalitarianism pursues total control of political, economic, and social domains. Choice is eliminated. For those not used to exercising freedoms, and inexperienced in the know-how of choosing, an overload of options often leads to poor decisions when suddenly confronted with the extreme stimuli of the plethora of choices available in free societies. Studies in economics and marketing corroborate the idea of the paralyzing and anxiety-producing effects of having too many choices. For many recent Cuban immigrants, the initial exposure to the many choices and decisions required by a free society results in increased levels of anxiety and hopelessness. These conditions are also observed in post-totalitarian societies. Following the collapse of the Soviet Union, numerous studies have documented this phenomenon of the fear of freedom. When memories of communist repression faded in former Soviet-bloc countries, some longed for the perceived simplicity of communist rule. Fromm's early work differentiated between "freedom from" (negative freedom) and "freedom to" (positive freedom). In the political context, negative freedom refers to freedom from institutional oppression. Positive freedom refers to freedom to develop one's potential. Once free from oppression, we must learn to make responsible choices in the pursuit of our dreams. It is by choosing that we demonstrate who we are, and what we care about. Cuban immigration attests that, without choice, life is nearly unbearable. This is what I call the angst of freedom. Fromm's work suggests that when nations escape from institutional totalitarian rule (when they experience negative freedom), they have a propensity to submit to authoritarian rule; to replace one tyranny for another. He argues that such societies are predisposed to replace the old totalitarian order with an authoritarian regime as a way of coping with the overwhelming choices of positive freedom ("freedom to"). Post-totalitarian nations often choose a new authoritarian regime that will have a different external appearance but will perform the same function of eliminating the anxiety and uncertainty of having to choose freely. On this basis, some argue that democracy is not so desirable for Cuba and propose governance of enlightened or benevolent despotism. The legitimization of the Castro regime under the new US-Cuba policy offers a subtle example of this view. As a political category, post-totalitarism is incompatible with civil and political rights. And these rights are fundamental, because without political rights the citizenry cannot assert any rights. Without political rights, economic rights lack foundation and are not rights but permits that can be revoked. Thus, support for a post-totalitarian, non-democratic regime implies allowing the regime to impose an illegitimate order. The remedy for the anxiety effects of being free to choose is not some form of choice-limiting, "Castro-light" governance. The antidote is a citizenry fully cognizant of, and free to exercise, its political and economic rights. Democratic governance and free markets are the only systems designed to ensure citizen participation in political and economic affairs. And it is that participation that teaches us to appreciate diversity, to welcome the challenges of our choices, and to transform the angst of freedom into the love of freedom.