International Observers Examine El Salvador's Upcoming Presidential Election
Amid persistent concerns over instability in El Salvador and Central America, Dr. Juan José Daboub, former Salvadoran finance minister (2001-2004) and World Bank managing director (2006-2010), came to Washington, D.C., on Thursday. He offered insights regarding El Salvador's upcoming presidential election on February 2, 2014, for Mauricio Funes's successor and the 2014-2019 term.
His hour-long presentation and question-and-answer period, hosted by the Center for Strategic and International Studies (CSIS), garnered 60 attendees. Moderated by Carl Meacham, director of the CSIS Americas Program, Daboub's discussion covered the current state of El Salvador as it relates to the three contending party platforms and their candidates vying to be the next president:
Daboub says all three platforms are very similar and, assuming there's no fraud, Quijano has a good chance of winning. While there's no clear favorite, it's obvious Saca doesn't have an opportunity to win. A former ARENA party member, until his party expelled him in 2009, Saca only has about 15 percent support, consisting of votes that would otherwise go to Quijano.
Between ARENA and FMLN, Daboub said, ARENA would create a healthier environment for investment and be more likely to strengthen El Salvador's judicial system. Governing El Salvador won't be easy, he said, but ARENA gives him more optimism. This includes controlling the fiscal debt — almost double that of previous years — strengthening weak governmental institutions, and addressing security. Right now, he contends, innocent people must protect themselves by hiding inside their homes, while drug cartels and gangs have license to operate freely in certain areas and do whatever they want.
Daboub argues that the best outcome, beyond the candidates, will be a freely-contested election where the winning candidate addresses fiscal and security issues. Most important, the individual will work with the United States as a partner.
Although he thinks there will likely be a second round in the elections, he's confident Salvadorans can find prosperity independently from political parties. He insisted on Salvadorans being resilient and said it has shown through history that El Salvador can overcome setbacks and find its path to prosperity again.
Related Posts
Renouncing US Tax Obligations Beyond Borders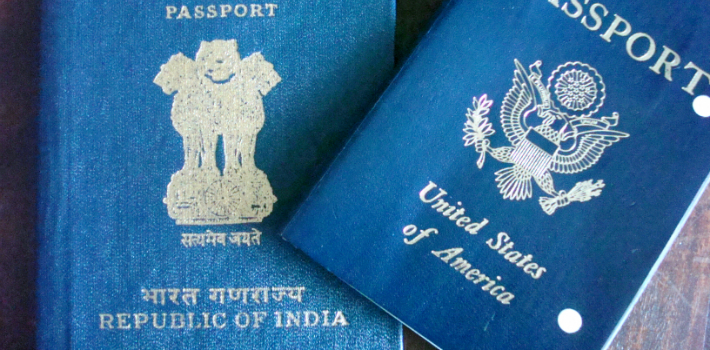 EspañolYou can't tax us if we are abroad and no longer citizens. This is the mentality of an increasing group of US Americans who are making the seemingly drastic decision to forgo their citizenship. With income tax burdens for those living outside US territory becoming more onerous, many have chosen the route of having obligations to one less government. The United States, the only nation in the Organization for Economic Cooperation and Development that taxes citizens independent of where they reside, has always collected income tax on its citizens who live elsewhere; this phenomenon is not new. What is new is Fatca, the latest tax law — slated to take effect in July, 2014. It will require all international financial institutions globally to report directly to the US Internal Revenue Service all assets and incomes of any US citizens with US$50,000 or more on their books. And with Fatca lies the real reason for the increase in desertions. With deficit reduction the motive behind the law, the US government is putting the patriotic pinch on its own citizens. In return, US Americans are thinking twice about which passport they choose to carry. And the numbers are evident. Expatriates relinquishing their nationality at US embassies surged in the second quarter of 2013 to 1,131, in comparison with 189 for the same period in 2012. By the close of the second quarter, the total was at 1,810 — setting a pace for 2013 to have the highest desertion rate on record. The benefit of having more than one passport is well documented, and one from the United States has long held high value. Furthermore, giving up one's citizenship is not a decision to be taken lightly. But with the US government using Fatca to monitor greater aspects of peoples' lives, citizens are fighting back and taking the plunge in unprecedented numbers. And it's not just the wealthy expatriates escaping tax obligations. With the increase in tax reporting — and the increased paperwork and risk of taxpayer misstep that comes with it — ordinary earners are being dragged into an expensive, time-consuming, and bureaucratic nightmare that routinely costs more than $2,000 in annual accounting expenses. "I don't know any Americans abroad who aren't thinking about giving it up," says Victoria Ferauge, who currently lives in France. Another US American with similar sentiments, who didn't release her name, told the BBC, "In the end, I sleep better now knowing that I no longer have to worry about the U.S. requirements. I will never be able to live or own property in the U.S. but I can visit and that's enough for me." Relinquishing your citizenship doesn't come free, either. The US government charges many citizens wanting to give up their citizenship with an "exit tax" for the privilege of leaving. The exit tax applies to those classified as "covered expatriates." To qualify for this status there are three criterion: to have been paying high US federal taxes previously, to have a net worth of $2 million or higher, or be someone who is unable to certify, under oath, that he has been in complete compliance with all US tax regulations for the five years immediately preceding expatriating. The vague criterion for the third option opens the door for creative interpretation as to who ultimately constitutes a "covered expatriate." And the cost doesn't end there. As immigration lawyer Eugene Chow also points out, assets, both domestic and international, are also taxed at a rate of 15 percent — an appreciation rate for capital gains regardless of whether the assets have been sold. US citizens aren't the only ones fighting back against the law. Financial institutions too find themselves targets and, with their push back, many US citizens are stuck in no man's land in terms of banking. With the IRS mandating the reporting of financial assets of US clients, institutions are taking a thanks-but-no-thanks approach. Banks, in addition to hefty fines, could also be subject to withholding of 30 percent on their clients' US-sourced income streams if they fail to comply. "The IRS is essentially outsourcing its compliance rules to non-American related companies . . . [Foreign companies] are just saying to Americans 'we don't want your business,'" says Chow. Overlooked is that this is ultimately another act on the part of the United States to lower its deficit. Rather than consider new ways to curb its own spending, laws like Fatca — despite its minority elitist target — force ordinary citizens to jump through hoops simply to accomplish day-to-day actions.