The Truth about Claudia Paz y Paz's Reign over Guatemala
Editor's note: you can also read parts one, two, three, four, and five in this series.
The Ex-Attorney General's Damage versus the International Fairy Tale
EspañolIn October 2014, the staff of the Georgetown Institute for Women, Peace and Security sat down for an interview with their "distinguished scholar in residence," Claudia Paz y Paz. Five months earlier, Paz y Paz had left the post of attorney general for Guatemala after failing to win reappointment.
"Her tenure was cut short," the Georgetown University website explained. That was a mild version of the report that had circulated in global media. The UK Guardian's headline had been typical: "Claudia Paz y Paz ousting puts a spotlight on Guatemalan justice system."
There had been no ousting; just the orderly replacement of one official by another. But the capital city had been shaken when Paz y Paz's foreign supporters — dressed like diplomats, crazed as sports fans — descended on Guatemala to say their piece.
The leader of the international coalition to keep Paz y Paz in power — US Ambassador Arnold Chacon — had taken to the airwaves, via YouTube, to lecture Guatemalans with another of his Caligula-like statements: "It is a privilege for my government to count on a partner like Dr. Paz y Paz."
Paz y Paz's supporters had collapsed two fictions into one. The first was about the length of her term. The New York Times, in a typical report, stated that Guatemala's constitutional court had ruled for Paz y Paz to "step down in May, seven months before her four-year term was to end."
The Times report was another apparent case of the (willfully) blind leading the blind. In a constitutional republic, it is the length of the term that matters, not the tenure of the office-holder. Under Guatemala's constitution, the attorney general's term was (and is) four years long, beginning and ending in May.
Paz y Paz had joined the government in December 2010, to finish the term of a minister whom the constitutional court had effectively removed from the post. At that time, her supporters had rejoiced at the role of the high court. Four years later, that same court was a renegade entity for ruling that her term would end in May instead of December.
Paz y Paz's backers were concerned with politics, not law. Guatemala was not an outlaw society for denying Paz y Paz "a term of her own." For once, the country had acted lawfully. If it had acted politically, Paz y Paz would have succeeded herself because the government of President Pérez would not have had the stones to displease Paz y Paz's foreign cohort.
But this time the gross element of politics was out of the nominating process, because the president was being advised by a commission made up mostly of the country's law-school deans. At the end of their deliberations, Paz y Paz was not on the list of the six nominees that the commission sent to the president.
Paz y Paz gave a political excuse for her defeat: her detractors were to blame. Her friends in Washington, for their part, quickly arranged asylum in the form of an academic appointment at Georgetown — where, on October 1, 2014, the staff of the Women's Institute did a Q&A with her "about some of the toughest issues she faced as Attorney General and how she achieved such incredible results in her country."
The achievements of Paz y Paz's ministry had indeed been incredible — but not in the way the interviewers meant.
A pair of images, designed by Energuate, a Guatemalan electrical power company, portrays the major legacy of Paz y Paz's ministry.* The images are maps of Guatemala for 2010 and 2014, and the dates coincide with Paz y Paz's term.
The maps show the spread of violence over electrical power — a synonym for social conflict. In 2010, the few conflict zones are all in the southwest corner of Guatemala. By 2014, they have penetrated everywhere in the country (except the sparsely populated northern panhandle).
The images, then, represent the astonishing rise of the conflict groups: armed militias, calling themselves "human-rights groups," that operate with political underwriting from the United States, the United Nations, and Paz y Paz's ministry.
For the reader who wishes to hear what a conflict group sounds like, Pacifica Radio KPFA broadcast a tense encounter between US journalists and so-called indigenous authorities in western Guatemala, August 2014. The full recording of the 23-minute encounter, from which excerpts were taken for the news report, can be heard here.
The Georgetown interviewers did not have anything to ask of Paz y Paz about the spread of social conflict during her tenure. Nor did the former attorney general mention it.
Paz y Paz did tell her Georgetown hosts, however, that "violence against women is the most reported crime in my country; we have to work very hard to prevent this crime and to punish [it] if it is committed."
In this regard, the former attorney general said nothing about the violence she herself had overseen against former prosecutor Gilda Aguilar, whose assassination was attempted in August 2012, quite possibly by members of an armed gang — the Committee of United Campesinos — that enjoyed the protection of Paz y Paz's ministry.
The refusal to investigate the assassination attempt was, and is, a serious crime. From the moment the armed attack occurred, the ministry obstructed the investigation.
Ultimately, the ministry's special prosecutor for crimes against law-enforcement officials asked for the case to be dismissed. It was the same as saying no crime had been committed, even with a bullet-ridden car and a gravely wounded policeman.
To her Georgetown interviewers, Paz y Paz quoted a lot of statistics that supposedly showed a dramatic reduction of impunity in Guatemala. "Impunity" is a five-dollar word which, in context, means the ability of high officials to do all kinds of bad stuff and get away scot-free.
Even if she didn't brag about it, one of Paz y Paz's accomplishments as attorney general was the impunity she had practiced in her own behalf. Detailed information on how Paz y Paz obtained and used her statistics is contained in the KPFA news report of June 9, 2013.
After much travail, Aguilar left the Justice Ministry in late 2013. At first, she had been fired. But then she appealed her firing and was ultimately permitted to resign.
Since then, as a private attorney, she has tried to combat the same kind of organized lawlessness that she discovered while trying to press charges against militia members in Huehuetenango Province.
In San Marcos Province, close to the Mexican border, Aguilar has represented a hydroelectric company, Hidro Salá, whose attempt to build a plant has been held up for more than four years by the reigning "human-rights group," FRENA (Front for the Defense of Natural Resources). FRENA's campaign of violence and terror against the local populace has been notably brazen.
Aguilar managed to cull from some of FRENA's victims that the group had a spiritual guide in Bishop Álvaro Ramazzini. This cleric, an early exponent of "liberation theology," has enjoyed platforms across the globe — including a few at Georgetown University, which has published speeches and interviews featuring his ideas.
Aguilar discovered that Ramazzini had been exerting a powerful influence on the militia movement sweeping across Guatemala. She applied to the Justice Ministry for a summons, calling him to public testimony. The ministry, now under the rule of attorney general Thelma Aldana, issued the summons.
In short order, Aguilar found herself on the phone with the bishop. It was not a call from Santa Claus; Aguilar later filed a complaint against the bishop under Guatemala's national law on violence to women. As for the summons, Aldana quashed it, presumably after objections from the bishop. He and Aguilar later gave their separate accounts to Pacifica radio station KPFA.
In recent months, Aguilar has been able to bring several of the FRENA leaders to justice — a testament to her doggedness, as well as to a Justice Ministry that, under Aldana, has started to be objective about some abuses of the Paz y Paz regime.
Unfortunately, police and other law-enforcement officials are still hampered by a legacy of weakening — not just small numbers but the constant example of officers, like Aguilar herself, who have been persecuted and punished by the Paz y Paz ministry for actually doing their jobs.
As a Georgetown scholar, Paz y Paz is now writing a memoir about her experiences as attorney general. As she described the work to her interviewers, it sounds like a work of fiction that will show the weaknesses of the form and not the strengths.
In the meantime, one can only hope that those gifted Georgetown researchers, who have a primary source in arm's reach, will quit throwing softball questions to Paz y Paz and will start digging into the former attorney general, to extract all the value they have yet to find.
* Energuate has submitted a letter to the editor, and company executives want to make clear that they "never issued an opinion regarding the ex-attorney general or mentioned that the maps were a reflection of her administration."
Related Posts
Leaked Documents Blow Rafael Correa's Spying Ways Wide Open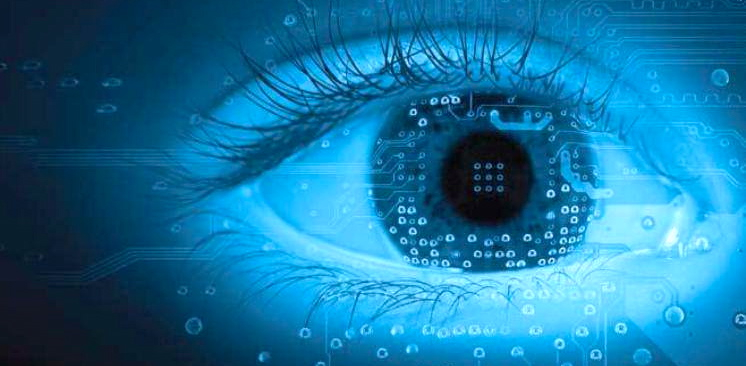 EspañolEcuador Transparente, a website dubbed the "Ecuadorian Wikileaks," has released 31 documents that could prove systematic spying from the government of President Rafael Correa on opposition politicians, journalists, and activists. The leaked documents from 2012 to 2014 — allegedly from Ecuador's National Secretariat of Intelligence (SENAIN) — include a list and "profiles" of eight people: opposition politicians Mauricio Rodas, Mery Zamora, and Andrés Páez; environmental activists Matt Finer, Joke Baert, Sigmund Thies, and Kevin Koenig; and television anchor María Josefa Coronel. https://twitter.com/EcTransparente/status/628563019761479680 "SENAIN reports prove systematic espionage on politicians and activists." These files detail in-depth personal information of each individual, such as marital status, address, and ID numbers, travel records, criminal records, work experience, and social-media activity. In the case of Quito Mayor Mauricio Rodas, in addition to his profile, there are two documents that indicate monitoring of his activities during his first weeks in office. Included pictures suggest close scrutiny conducted by an undercover agent. https://twitter.com/EcTransparente/status/628572491762507776 "SENAIN collected private information of opposition politicians, businessmen, and journalists." Meanwhile, María Josefa Coronel's profile, besides revealing family details and the shares she has in private companies, includes alleged statements given in court regarding late journalist Fausto Valdiviezo's murder. "She revealed that the late journalist presumably blamed Carlos Coello [general manager of the public television channel TC Televisión] for the first attack he suffered," the document reads. Moreover, another document reveals SENAIN infiltration at the headquarters of opposition party CREO, led by presidential candidate Guillermo Lasso. SENAIN, aiming to spy on the opening event for CREO's political campaign for the regional elections held in 2014, notes sending an agent who pretended to be a militant or sympathizer to "monitor the event from within." The task of SENAIN was, according to the file, to "monitor both inside and outside the coliseum; before, during, and after the event, to identify the number of participants attending, and to verify the authorities and candidates present." Finally, there are also brief descriptions of 16 other citizens, including cartoonist Xavier Bonilla "Bonil"; journalist Carlos Vera; and opposition politicians Álvaro Noboa, Alberto Acosta, Gilmar Gutiérrez, Patricio Donoso, among others. SENAIN presumably requested this information from datoseguro.gob.ec, a government website that serves as a database with information on all Ecuadorian citizens. In the same vein, SENAIN also appears to have also spied on the political movement YASunidos. They led the initiative to prevent the government from exploiting oil from Yasuní National Park through a referendum in 2014, but that failed when the electoral tribunal disqualified too many signatures. The released files show extensive research, including the profiles of the main YASunidos participants, the movement's financial logs, and logistical details of their operations. It further includes a log of the interception of phone calls and emails — presumably to help the government hinder YASunidos' collection of signatures for the referendum. The Victims Weigh In Although not all the people targeted have commented, María Josefa Coronel swiftly denied having said the statements attributed to her, and condemned SENAIN's alleged espionage via Twitter: "Can they keep denying that they're spying on us?" Furthermore, she asserted that if anything were to happen to those spied on, the only one to blame would be the "harassing and repressive government" of Ecuador. https://twitter.com/MaJosefaCoronel/status/628590392712265732 "If something happens to the people that have been spied on or their families, it will be the sole responsibility of this harassing and repressive government." https://twitter.com/MaJosefaCoronel/status/628589172849274880 "How about [the SENAIN] look to the bottom of their consciousness to see if they can find the ethics that they left somewhere?" Cartoonist Xavier Bonilla also tweeted on the matter: https://twitter.com/bonilcaricatura/status/628592781490028545 "They have been spying on me. And many more!" Thus far, the release has not been verified by third parties; nor have officials from the Correa administration spoken on the matter. However, three independent local news portals have offered to verify the documents. Ecuador Transparente have further noted that their website has been under attack, but that the platform was prepared to overcome the barrage. For Andrés Delgado, an Ecuadorian online privacy advocate, if the information published by Ecuador Transparente is confirmed, "we are talking about a transgression of the right to privacy, which has been recognized as a human right throughout the world … and by our National Assembly." Delgado told the PanAm Post that the reason why no state is allowed to indiscriminately spy on all citizens is because "citizens should control the power, and not the other way around." "The problem of indiscriminate or illegal espionage is the abuse of power, and the capacity of the hegemonic actor — in this case, the state — to annul any possibility of social change by other actors and minorities which, compared to that machinery, cannot sustain themselves." Furthermore, he asserted that allegations of corruption can only be made when safety is guaranteed, both for the person who reports and for the journalist who is writing about it. This is hardly the case in Ecuador. "In Ecuador there is a high level of persecution of political dissidents. The state may or may not be directly responsible, but there is such a high level of confrontation that any potential complainant has lots of reasons to fear reprisals," he asserted. "The only media outlet in the country that provides encryption and anonymity tools strong enough to allow people to report corruption is Ecuador Transparente. In this case, it seems right to doubt the source, but we should also accuse all other outlets of being accomplices of corruption for not providing adequate tools to protect their sources."