Venezuela's Internet Runs at Snail's Pace by Design
EspañolBetween 15 and 16 million people in Venezuela access the internet using the slowest and poorest quality connections in the Americas.
The government has admitted that less than 2 percent of the country has access to a connection faster than four megabits per second (Mbps). While in neighboring Colombia internet service providers offer transmission speeds of up to 150 Mbps, most Venezuelans are using 2 Mbps connections.
In 2011, the United Nations declared access to the internet a human right, and called for national governments to launch efforts to make the internet "widely available, accessible, and affordable for everyone." According to the UN special rapporteur for free speech, Frank La Rue, "universal access to the internet must be a priority for all countries."
Venezuela's average 2.3 Mbps speed is even surpassed by Cuba, where those privileged with access to broadband connections can browse the web at 2.9 Mbps.
Venezuelan journalist Luis Carlos Díaz heads the Communication and Network division of Centro Gumilla and is an expert on cyber-activism and social media. He tells the PanAm Post that the Venezuelan government has deliberately decided to isolate citizens, and that the low quality of internet access in the country is by design.
Why does Venezuela have the slowest internet speeds in the Americas?
This is premeditated; it's a political decision. In 2009, the late President Hugo Chávez signed Decree No. 6,649, which included internet access on a list of "sumptuous" or "superfluous" spending. In doing so, he declared internet service was not a priority.
In 2014, President Nicolás Maduro approved cutting 20 percent from the budget allocated to sumptuous spending, meaning the telecom sector would not see any new investments in 2014 or 2015.
This measure has had a direct impact on technological equipment in the country's universities as well as on other investments.
What is the current situation of telecom companies in Venezuela?
In 2007, Chávez nationalized CANTV, the largest telecom company in the country, which provides 80 percent of internet connections in Venezuela. That was the turning point when the company started prioritizing political campaigns over service quality.
Es una decisión política que el Internet sea lento. Se desvían recursos públicos para proselitismo, vean a Conatel: pic.twitter.com/k8hryE41ej

— Luis Carlos Díaz (@LuisCarlos) August 18, 2015

"CEPAL confirmed in its 2015 report that Venezuela has the slowest internet in South America. This is a political decision, [the government] diverts public funds for proselytism. Take a look at CONATEL."
Even though the number of internet users in the country have only increased, investments are sorely lacking.
When the government declared the internet to be a luxury service, they restricted access for telecom companies to purchase US dollars at the government-controlled foreign-exchange market, thus holding them back from necessary investments to provide adequate service.
Telecom companies struggle to purchase cables, parts, or any other necessary materials that must be imported and paid for in dollars.
This can be seen in a Movistar (Telefónica) press release in which they said they would suspend registrations for both prepaid and monthly subscriptions for mobile internet accounts.
[adrotate group="8″]
This means that in the 21st century there are people in Venezuela, who either wish to be new customers or who for some reason lost their cellphone service, that cannot access the internet via their phones.
Telecom companies have collapsed, since the government has impeded their growth.
Why do you say this is a government policy meant to keep Venezuelans from high-speed internet?

The government knows that Venezuela lags behind the Americas regarding internet speed, and apparently is not willing to improve the service.
I'm not confusing malice with ignorance. They are not idiots; this is a political decision. They have trapped us in some kind of connectivity basement.
Two years ago, I found out that Venezuela had the same average internet speeds as Palestine, which is a country at war. Nowadays, Palestinians access the internet at speeds three time faster than Venezuelans.
Just as there are no medicines for cancer, or contrast agents for MRIs, telecommunications in Venezuela is simply not a priority for the government.
I don't understand why the government does not want to invest in technology, since even in Venezuela this is a profitable business. There is nothing to gain by hoarding the internet, since granting internet access to the public will create gains.
This situation is making it more profitable to leave the country; many of my friends in IT have left. How can they work in Venezuela if we are blocked? Here, connections crash, there is no electricity, and a computer costs several months' salary on the minimum wage. All of this is putting the country's productivity at risk.
Related Posts
Gang Crackdown Sets Off Bloodiest Week in El Salvador's History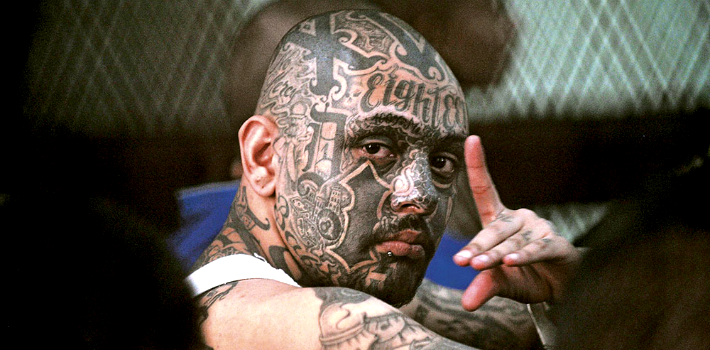 EspañolStreet gangs in El Salvador murdered 125 people in the span of three days, marking the bloodiest week in the history of the Central American nation. Authorities say that the murders took place between August 16 and August 18, as a consequence of the war the Salvadoran government is waging against street gangs, such as Mara Salvatrucha and Barrio 18. By the end of the week on Friday, the number of homicides jumped to 220. On August 24, following the burst of violence, the Salvadoran Supreme Court declared all gangs to be terrorist organizations, a game-changing decision that authorities claim will allow the government to deploy better tools to combat gang-related violence. "El Salvador is on track to become the most violent country in the world. According to the number of murders in 2015, the homicide rate this year could reach 92 homicides per 100,000 people. That's the highest in El Salvador's history, and would be the highest in the world," said Janeth Aguilar, director of the Institute of Public Opinion at José Simeón Cañas University. According to the Salvadoran Forensic Institute, clashes between government forces and gang members have produced 3,603 casualties, an average of 14 murders per day, as of August 11. "The surge in homicides is the consequence of gang radicalization. It is a retaliation against the government, which the gangs claim has killed, persecuted, and committed abuses against their members. It is the outcome of the state's violent and arbitrary response," Aguilar told the PanAm Post.  [adrotate group="7"] Under Salvadoran law, a terrorist is someone who triggers mass panic, "significantly attacks physical or legal assets," or potentially damages "the democratic system, the security of the state, or international peace." Power Behind the Bars Aguilar says Salvadoran authorities do acknowledge the increase in homicides, but they argue it is a result of the government's fight against the gangs. "Even though these people are criminals, the government should stick to the law. The dilemma is that jailing them is not a solution, because prisons are overcrowded. So when they are imprisoned, they tend to consolidate their power and continue to run their criminal activities from jail," she said. Before the Supreme Court ruled to designate street gangs as terrorists, members of Barrio 18 and Mara Salvatrucha brought the nation's public-transportation system to a standstill for four days in July. Gang members attacked and killed nine drivers in protest of police brutality. Translated by Adam Dubove.