Venezuelan Army Can Shoot Protesters, Effective Immediately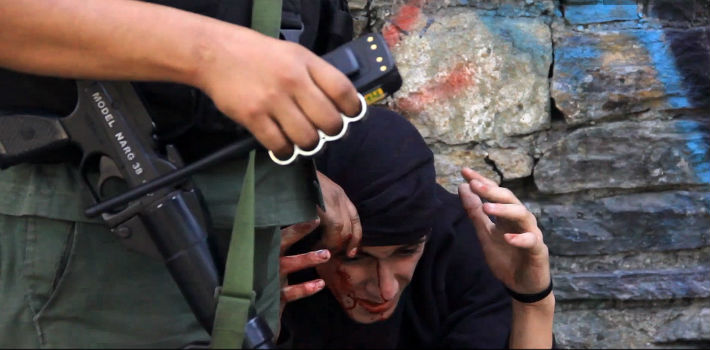 EspañolAn internal ruling made by the Venezuelan Ministry of Defense, published on Tuesday, January 27, in state newsletter Gaceta Oficial, legalizes the use of lethal weapons by the national armed forces (FANB) against protesters.
Resolution 008610, signed by General-in-Chief and Defense Minister Vladimir Padrino López, establishes the "use of force, with a firearm or any other potentially lethal weapon" as the last resort to "prevent disorder, support the legitimately constituted authority, and counter all aggression, immediately confronting it with the necessary measures."
The Constitution establishes that all human-rights treaties signed and ratified by Venezuela take precedence over any law or resolution issued by the Venezuelan state.
Article 68 of the Constitution, however, stipulates: "The use of firearms and toxic substances to control peaceful demonstrations is prohibited."
The new measures also specify that a new Public Order Manual for state security services will be created within the next three months to facilitate training and prevent abuses. However, the new rules on the use of force are to be applied "immediately."
Under Venezuelan law, the Defense Ministry does not have the authority to override or ignore the Constitution and the norms contained therein. María Esperanza Hermida, coordinator for enforcement in Venezuelan NGO (Provea) argued that the measure violates the Universal Declaration of Human Rights (UDHR) and the International Covenant on Civil and Political Rights (ICCPR), as well as transferring competencies to the military which are the preserve of the civil police.
Art. 329 CRBV excluye al Ejército, Armada y Aviación de labores de control de orden público

— PROVEA (@_Provea) January 29, 2015

"Article 329 of the Constitution excludes the Army, Navy, and Air Force for public order responsibilities."
In an interview with the PanAm Post, Jose Vicente Haro, a Venezuelan university professor of constitutional law, said that restricting or limiting the application of human rights is a measure that can only be discussed in the National Assembly, as a bill subject to modification that must be approved by two-thirds of legislators, as outlined in Article 203 of the Constitution.
Haro also explained that Article 23 of the Constitution establishes that all human-rights treaties signed and ratified by Venezuela have an overriding constitutional character, taking precedence over any law or resolution issued by the Venezuelan state.
Criminalization of a Right
Hermida raised further concerns about the scope for interpretation contained within the Defense Ministry's ruling that lethal force could be used to "support the legitimately constituted authority." For the Provea activist, protests by their essence are a complaint against the authorities, meaning that any demonstration against the government could be dispersed with live ammunition.
The military want to accelerate violence and sow fear. They're going to kill people, and they'll do it 'within the laws' that they themselves approve.
Hermida explained that the great majority of the 9,286 protests that took place in 2014 — the highest figure yet in Venezuela — didn't become violent until state security forces attempted to disperse them. As such, she argued, stipulating in a quasi-legal text that simply expressing anti-government sentiments could be constituted as aggression is to criminalize the right to protest.
She mentioned that several recent precedents reinforce a authoritarian trend within government policy. One recent law on Organized Crime and Terrorism permitted Venezuelan judges to classify peaceful marches as terrorist activity. Legislation creating a so-called Protection System for Peace similarly established a week ago that all citizens must report activity responsible for "destabilization" to the authorities, something which Hermida describes as encouraging the formation of vigilante groups.
"The next massacre, the next Caracazo, the next Bassil Dacosta, could be legal. The military want to accelerate violence and sow fear. They're going to kill people, and they'll do it 'within the laws' that they themselves approve," online Venezuelan activist Luis Carlos Díaz wrote on Facebook.
Against International Law
Local human-rights and civil-society organizations under umbrella coalition Forum for Life are set to protest the new measures before the relevant UN bodies, either under the ICCPR or the UN Convention against Torture.
Haro also made reference to the American Convention on Human Rights, approved by the Organization of American States (OAS) over 50 years ago, and the ICCPR, which came into force in 1997. Both enshrine the right of peaceful protests and prohibit the use of firearms by state security bodies to impede, contain, or attack these kind of demonstrations.
He suggested that Venezuelan now exhibits all the requirements to request an application of the OAS Democratic Charter, which would result in a delegation of external observers being dispatched to meet with the Venezuelan authorities.
The professor also noted that Venezuela's membership of the UN Security Council and the Human Rights Council obliges it to comply with all relevant international treaties and resolutions.
He further argued that other states now ought to use the UN to call for a commission to demand an explanation from the Venezuelan government over the new norm which contradicts the Universal Declaration, claiming that "in Venezuela there's not a democratic system. There's a government which ought to be described as a modern dictatorship."
Elisa Vásquez contributed to this article. Translated by Laurie Blair.
Related Posts
Snowden Documents Reveal Canada Tracking Global Downloads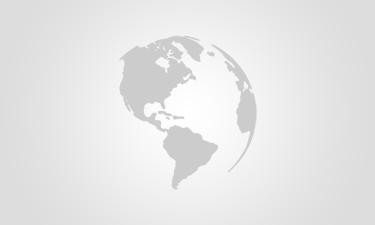 EspañolThe Communications Security Establishment (CSE), Canada's equivalent to the US National Security Agency (NSA), is monitoring the online activity of millions of internet users, to identify people they deem to be extremists. The revelation comes in top-secret documents leaked by former NSA contractor Edward Snowden to CBC News on Wednesday, January 28. Project Levitation allows Canada's electronic spy agency to access information on about 10 to 15 million file transfers from over 100 free websites each day, according to the document. "Every single thing that you do — in this case uploading/downloading files to these sites — that act is being archived, collected and analyzed," says Ron Deibert, director of the University of Toronto-based internet security think tank Citizen Lab, who reviewed the document. Until recently, Canada has been described as a junior partner in the Five Eyes spying alliance comprising the United States, Great Britain, New Zealand, and Australia. The revelations in these documents mark the first time the CSE has been shown to have led a global mass-surveillance project. Sendspace, Rapidshare, and the now-defunct Megaupload, are the only three file-host companies named in the document. Sendspace told CBC News that "no organization has the ability/permission to trawl/search Sendspace for data," and its policy states it won't disclose user identities unless legally required. The other file-sharing websites did not respond. The Levitation document, however, says that data comes from unidentified "special sources," a term that in previously released Snowden documents means that telecommunication companies or cable operators are facilitating the information. Analysts found around 350 "interesting download events" each month, less than 0.0001 percent of the total collected traffic, according to a classified PowerPoint presentation contained in the documents. It works like a "giant X-ray machine over all our digital lives," says Deibert. Once a suspicious file is detected, analysts can see five hours of that computer's online activity before and after the file was downloaded by feeding the target's IP address through a database called Mutant Broth. The database is run by the British spy agency Government Communications Headquarters (GCHQ), and stores billions of internet cookies that can be used to reconstruct activity. "CSE is legally authorized to collect and analyze metadata, including from parts of the internet routinely used by terrorists. Some of CSE's metadata analysis activities are designed to identify foreign terrorists who use the internet to conduct activities that threaten the security of Canada and Canadian citizens," said a CSE spokesman. Sources: Intercept, CBC.