15 Mexican Police Officers Go Down in Ambush
EspañolA highway in the Mexican state of Jalisco erupted into a war zone on Tuesday, as unidentified gunman surprised a police unit in broad daylight around 3 p.m, killing 15 and wounding 5. The ambush is thought to have been in revenge for the shooting of a drug trafficker on March 23 in a police sting.
Local authorities believe a group that calls itself the Jalisco New Generation Cartel (CJNG) carried out the attack, though Security Commissioner Alejandro Osorio could not confirm if the drug cartel were responsible.
The fire-fight broke out on a highway between Puerto Vallarta, a huge tourist attraction, and Guadalajara, Mexico's second most populated city and the capital of Jalisco State. The police convoy were trapped en route to Guadalajara by a roadblock of burning cars.
The police officers were in armored vehicles, but the group of criminals came prepared and used assault riffles and grenades that could penetrate the armor.
The 15 dead and 5 injured all belonged to a special forces unit called Fuerza Única, a special police body created by Jalisco authorities to fight organized crime in the area. A Fuerza Única unit killed a senior hit man for CJNG, Heriberto "El Gringo" Acevedo, in a raid earlier in March.
Acevedo's killing triggered a series of retaliatory attacks against the authorities. On Monday, March 30, Solorio came under fire from a criminal group while traveling in an official police convoy.
He told press on Tuesday, April 7, that the slain Fuerza Única officers were attacked in a cowardly manner, and called on agents of law and order not to lower their guard. Hours later, Miguel Ángel Caicedo, chief of police of the Zacoalco de Torres municipality, was murdered in the same spot where Acevedo was brought down.
Since March 2013, individuals and groups linked to endemic organized crime have murdered over 70 civil servants and police officers. Three weeks ago, five officials from the Federal Police were killed in another attack, and three reported hit men were slain along with two civilians caught in the crossfire.
Also in March, 10 people were killed in a gunfight in another area of Jalisco, half of whom were part of the elite special forces unit. Organized crime groups killed around 900 people in Jalisco during 2014 alone, with the majority of the killings linked to disputes between rival cartels.
More than 100,000 people have died across all of Mexico since 2006, when former President Calderón launched an offensive against drug cartels which brought down key leaders but only served to intensify the amount of violence.
Sources: Reuters, BBC, El País.
Related Posts
Police Officer Charged with Murder in Walter Scott Shooting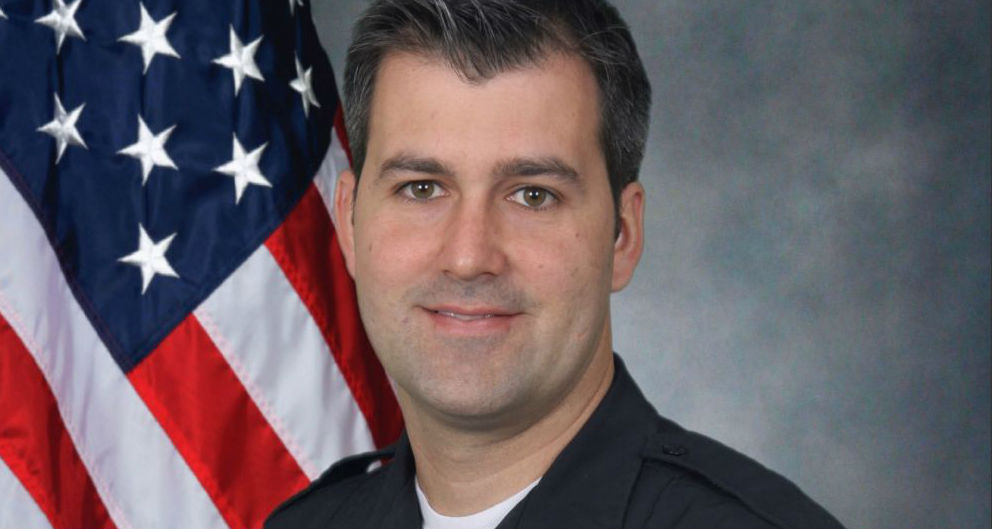 EspañolA South Carolina police officer was arrested and charged with murder on Tuesday, April 7, after a video shot by a bystander came to light which showed him shooting Walter Scott, a 50-year-old African-American man, eight times in the back. The North Charleston police officer, who pulled over Scott for a reported traffic violation, initially said that he shot him because he feared for his life after Scott allegedly "grabbed" his Taser. The incident occurred on the morning of Saturday, April 4. The footage, however, shows officer Michael Slager, 33, shooting Scott while he was running away. After Scott falls to the ground, Slager walks to him and shouts: "Put your hands behind your back now, put your hand behind your back." Scott was already dead. According to an internal police report, Slager said over the radio that he deployed his Taser and "seconds later" he said: "Shots fired. Subject is down. He grabbed my Taser." "When you're wrong, you're wrong," North Charleston Mayor Keith Summey told press on Tuesday. "If you make a bad decision, I don't care if you're behind the shield or just a citizen on the street, you have to live by that decision." The North Charleston police department has fired Slager, who faces 30 years to life in prison or death penalty if convicted, police officials confirmed on Wednesday. Chris Stewart, lawyer for the Scott family, said that Scott tried to flee because he had a history of failing to pay child support for his four children and he feared going to jail. A local newspaper reported that he had been arrested for non-payment of child support at least 10 times. Scott's death follows multiple recent incidents of police officers shooting and killing unarmed black citizens, including the cases of Michael Brown in Ferguson, Missouri, and Eric Garner in New York. https://www.youtube.com/watch?v=VQgjAY-Mm8s Sources: Guardian, National Post.