Anarcho-Capitalist Club Brings Bitcoin to Cuba
EspañolSupporters of the Anarcho-Capitalist Club of Cuba (CAC) are now able to send bitcoin donations to the group, a club spokesman announced on Thursday, February 12.
The CAC, an organization dedicated to advocating freedom and anarcho-capitalist political philosophy on the Caribbean island, aims to provide Cubans with a perspective that counters the Castros' totalitarian regime.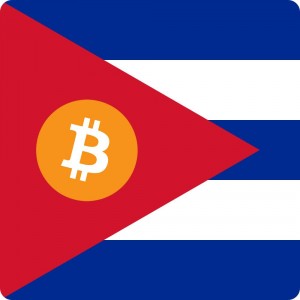 The organization, allied with the Mises Institute of Cuba, has managed to spread its message through independent libraries in the country, preparing lectures on free-market anarchism.
Through help from its international supporters, the club has launched a bitcoin donation account to continue its progress. Given the climate of political retaliation, most CAC members are not able to gain employment on the island.
Joisy García, one of the club's founders, told the PanAm Post that the group has successfully made history as the first organization to accept bitcoin in Cuba. García, however, emphasized that he is not able to publicly disclose how the group plans to exchange bitcoins for Cuban pesos.
After an initial trial run on Thursday, the CAC successfully obtained their first donation. Supporters can send donations from any bitcoin account using the code the group has made available on their website: 19AfRwtrebmR4kSy1wwpRHY7Smj9rmKkYF.
Related Posts
Maduro: US-Backed Airstrike on Presidential Palace Foiled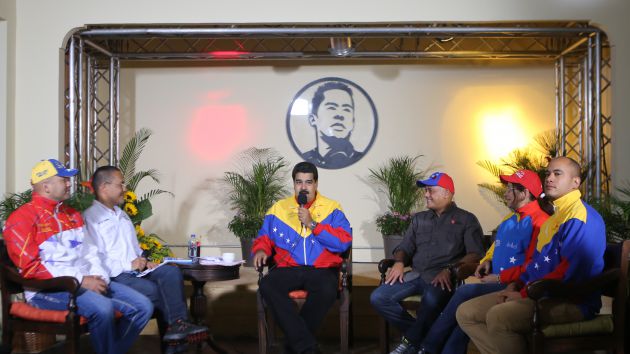 EspañolAmid protests in Venezuela against impunity in the murder of dozens of people during demonstrations in 2014, President Nicolás Maduro announced on Thursday that a US-backed coup d'etat involving the Venezuelan air force had been foiled. The plan, Maduro said during a televised press conference on Thursday, was to assassinate him and senior government officials through an aerial bombardment. "The strategy drawn up in Washington was to send a Tucano aircraft to attack the Miraflores Palace, or wherever I participated in commemorative events held on Youth Day," Maduro stated. The president claimed that arrests had been made, but gave no details as to those detained. He also called for the "civic-military union" of Venezuelans to confront the alleged threats. He said the plane was supposed to enter from outside Venezuelan airspace, so he called on neighboring governments, including Colombia, to be aware of any incursion into their territories. Maduro said a young unidentified Venezuelan was under investigation for receiving a payment in dollars to facilitate the operation. The individual reported his arrest to the attempt's organizers, Maduro explained, who then called off the attack. National Assembly President Diosdado Cabello later claimed that several opposition figures were involved in the coup, including Deputy Julio Borges of the Justice First Party, and Mayor of Caracas Antonio Ledezma. Cabello reported that government raids had seized computers, military uniforms, communications equipment, and weapons. The vice president of the United Socialist Party (PSUV) also relayed statements from jailed businessman and alleged co-conspirator José Gustavo Arocha that plans were in motion to attack jailed opposition leader Leopoldo López alongside "several public bodies and other areas of Caracas." He also read a list of those military officers and members of civil society allegedly involved in "Operation Jericho," claiming that some had already been arrested while others remained at large. Many Venezuelans responded to the government's claim of a foiled coup, with #Tucano trending on Twitter nationwide as some mocked Maduro's statements. According to Reporte Confidencial, Nicolás Maduro has reported six assassination attempts and coups, and around twenty attempts to sabotage his government, since he came to power in April 2013. Sources: El Universal, El Nacional.