Uruguay Pharmacies to Sell Marijuana Beginning Mid-2015
EspañolThe Uruguayan government is to provide licenses for five pharmaceutical companies to produce and sell marijuana starting this summer, National Drug Board Secretary General Julio Calzada told press on Tuesday, February 10.
The country, a pioneer in legalizing cannabis production for local consumption over a year ago, has yet to apply rules to the market concerning the growth, packaging, and distribution of marijuana.
Calzada told Reuters that "pharmacy sales will happen in the first quarter, or in the middle of the year," and that licenses will be issued in the coming days.
The authorities received a total of 22 investment bids to produce cannabis, but only 11 companies are to compete in the final round for the five licenses available. Pharmacies will be mandated to sell up to 40 grams per month to registered customers.
Official projections claim that initial investment in the measure will be around US$1.5 million, while businesses will eventually gain some $250,000 per year.
Calzada confirmed that 50 percent of the official system is currently in operation, with 2,000 people registered, including those who grow the plant at home, and regulated membership clubs.
Besides being able to buy in pharmacies, users will have the opportunity to grow up to six plants in their houses and apply for membership of smoking clubs.
It was anticipated that marijuana could be purchased in pharmacies before President José Mujica finishes his term in office on March 1.
However, Mujica, who initiated the law, will likely see the provision made a reality during the administration of his successor Tabaré Vásquez, who has disagreed with the sale of marijuana by businesses, citing security risks.
Sources: Reuters, Noticias Montreal.
Related Posts
Nicaragua to Buy Military Aircraft to Combat Narco-Traffickers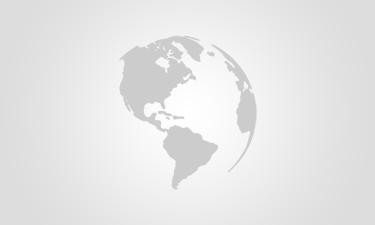 EspañolThe Nicaraguan Army is seeking to purchase fighter aircraft to combat drug trafficking within national airspace, Brigadier-General Aldolfo Zepeda told press on Tuesday, February 10. "In order to prevent drug-smuggling aircraft passing through our airspace," Zepeda said, the Nicaraguan authorities are "taking steps to buy jet interceptors." The general described the move as "purely defensive, not aggressive," denying rumors that the Colombian armed forces plan to reinforce their aerial firepower as a reaction to the Nicaraguan decision. Zepeda also denied that the government was interested in purchasing Russian-made warplanes such as the Mikoyan MiG-29. "Nicaragua does not constitute a threat for any country to argue that they are arming themselves in case of an eventual strike from Nicaragua," Zepeda said. "We are a peaceful country, we respect international law. Our differences at the international level are taken to the International Court of Justice (ICJ), and Nicaragua upholds those decisions," he added. In November of 2012, the ICJ assigned Nicaragua economic rights over a disputed maritime area comprising 90,000 square kilometers, according to Nicaragua, and 75,000 square kilometers according to Colombia. The Nicaraguan army is also considering buying eight patrol vessels and has been weighing different alternatives, including ships from Russia — previously a firm military ally to Nicaragua's Sandinista regime between 1979 and 1990. In 2013, the government of El Salvador announced the purchase of 12 warplanes from Chile. Sources: EFE, El Nuevo Diario.